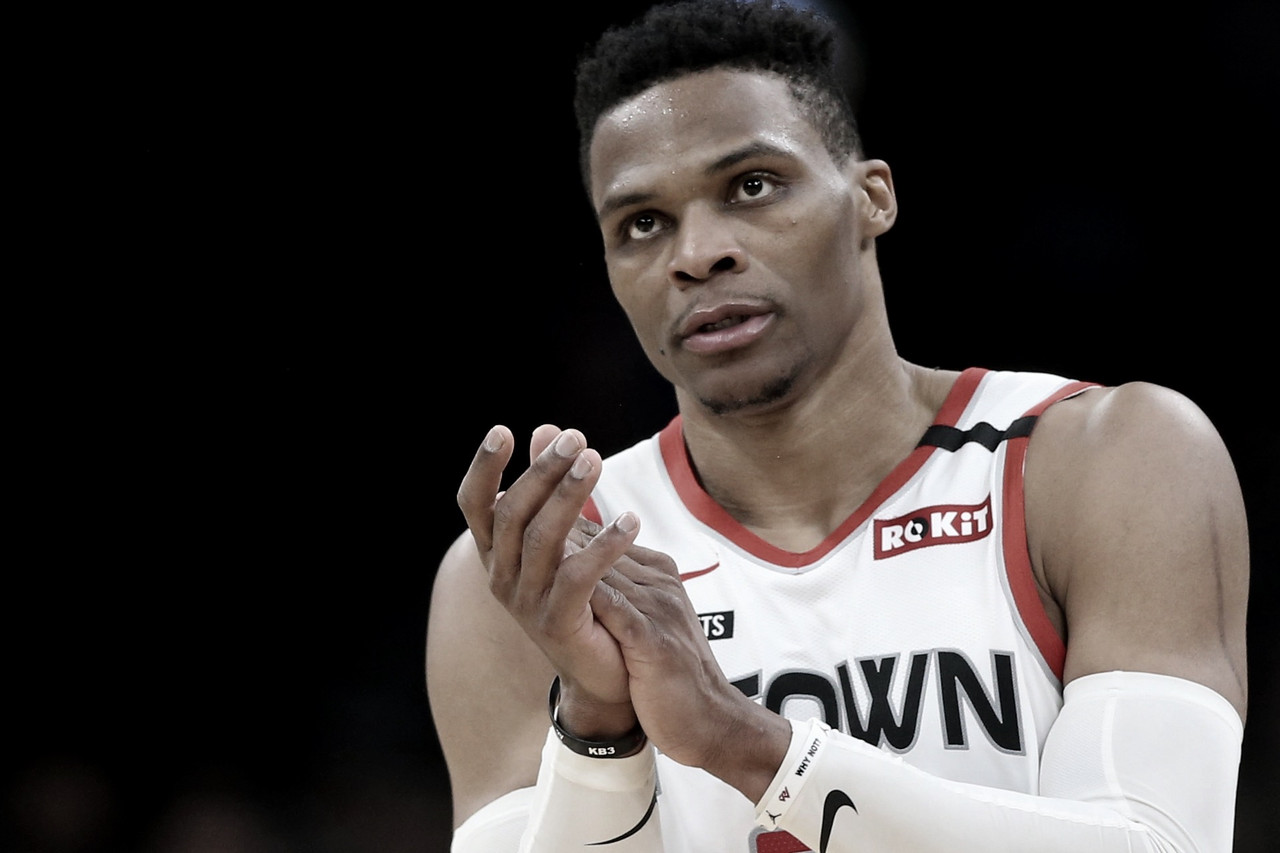 Russell Westbrook (literally) just demanded a trade from the Rockets and there's already multiple teams from the association trying to reach a deal with the Houston organization.
One of them are the Charlotte Hornets, who according to Shams Charania from The Athletic, have become a potential destination for the nine time NBA All-Star.
The Hornets have emerged as a potential suitor for Rockets All-Star Russell Westbrook, sources tell our NBA Insider @ShamsCharania. pic.twitter.com/8hineXP3AN

— Stadium (@Stadium) November 12, 2020
'Russ' reportedly told the Rockets he's "uneasy about the team's accountability and culture" and wants to return to being a floor general like he was at Oklahoma City. There's no doubt he will be able to do this at Charlotte, as the Hornets don't have a 'quote on quote' superstar in the roster.
Westbrook, who was acquired by Houston from Oklahoma City in a trade in which they sent Chris Paul, two first-round picks and other draft considerations to the Thunder, still has three years and $132.6 million remaining on his contract.
After one year in Texas, Westbrook played in 57 games where he averaged 27.2 points, 7.9 rebounds and 7 assists per contest. Houston underachieved, as they were eliminated in the Western Conference semifinals by the Los Angeles Lakers.