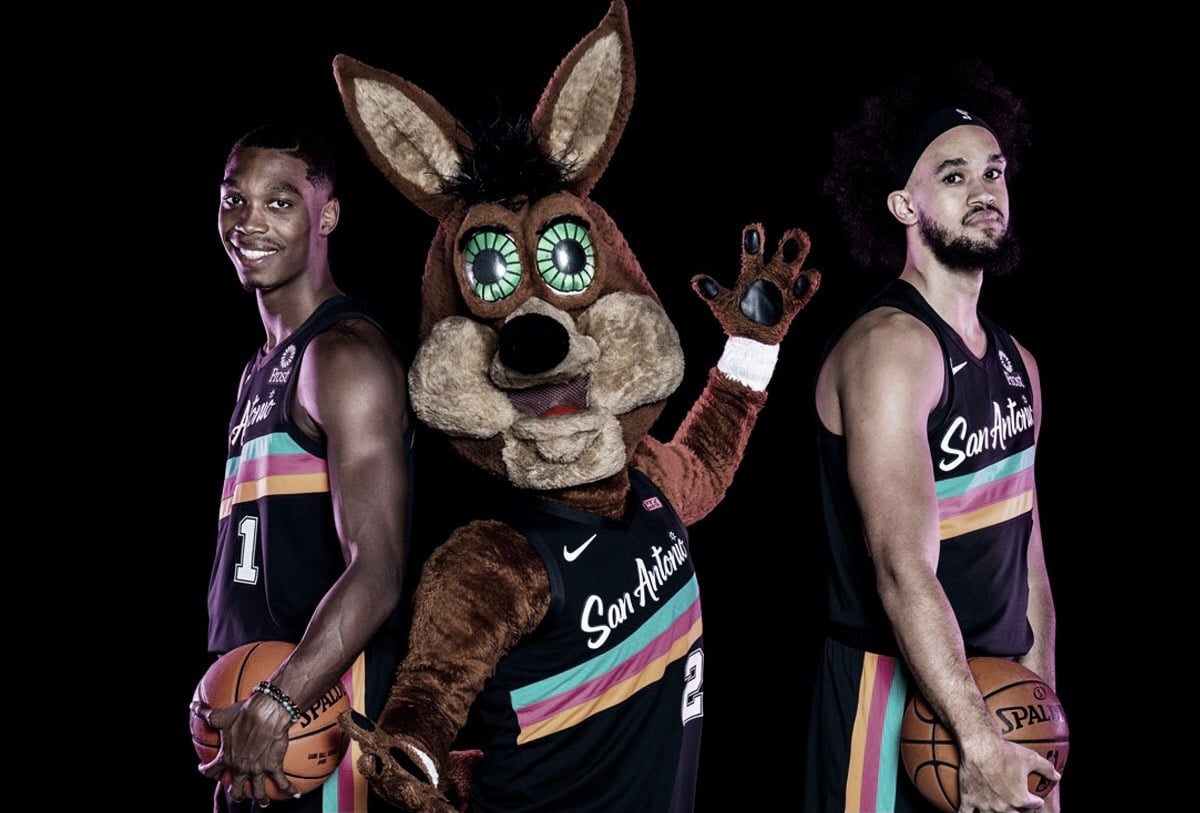 The San Antonio Spurs have decided to honor their 1990s uniforms with the 'City Edition' threads they'll be wearing during the next NBA season.
San Antonio unveiled their 2020-21 uniforms, which features a Fiesta-themed look reminiscent of the team's warmup gear from the 1990s.
Old School. New Style. Authentic Heritage.

Introducing #SpursFiesta—our 𝟐𝟎𝟐𝟎-𝟐𝟏 𝐂𝐢𝐭𝐲 𝐄𝐝𝐢𝐭𝐢𝐨𝐧 𝐔𝐧𝐢𝐟𝐨𝐫𝐦. @HEB | #GoSpursGo pic.twitter.com/1rHVaL2jgi

— San Antonio Spurs (@spurs) November 13, 2020
"Oh, y'all acting up!"@lonniewalker_4's reaction to the #SpursFiesta jersey is everything 😂@HEB | #GoSpursGo pic.twitter.com/C6rB29lVcv

— San Antonio Spurs (@spurs) November 13, 2020
The jersey has been a huge request among fans.
"Our iconic Fiesta colors make their uniform debut three decades later and just the way we play: straightforward, side-by-side, and always aiming up." the team wrote in its release.
The colors are prominent and vibrant, but classic, classy and not overpowering. The details are crisp, down to the rowel that dots the 'i' in San Antonio.
San Antonio has one of the most exciting young cores in the league. Even though its unknown what the future prepares for team stars, DeMar DeRozan and LaMarcus Aldridge, the roster is in good hands. Curiously enough, neither DeRozan or Aldridge were part of the new uniform presentation, which could possibly indicate their imminent exit from Texas.
Last season, San Antonio failed to make the playoffs for the first time since 1997, but still the fans have high hopes for this squad in the near future.