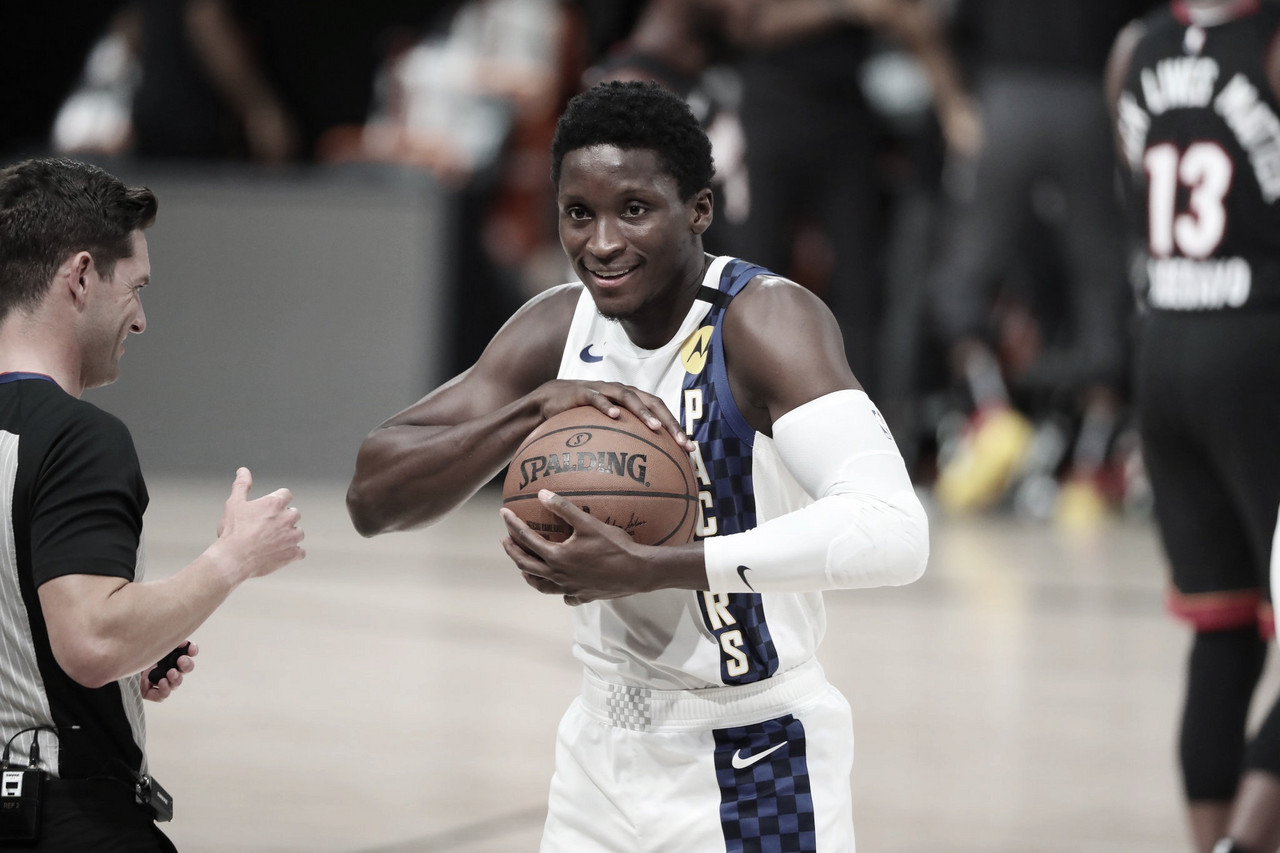 Following multiple reports which stated Victor Oladipo wanted out of Indiana, the two-time NBA All-Star decided to clear the air and address the situation to the media.
Oladipo revealed Shams Charania from The Athletic that he's fully committed to the Pacers organization.
Two-time All-Star Victor Oladipo has informed the Pacers that he is fully committed to the franchise and direction of team entering the upcoming season, he tells @TheAthleticNBA @Stadium. https://t.co/tZwhFkhqrk

— Shams Charania (@ShamsCharania) November 13, 2020
"I know there have been people saying that I have asked players to trade for me. That's just not true, period," Oladipo said. "I love my teammates, I cherish the state of Indiana and I'm focused on leading this franchise to a title."
This statement by 'Vic' came after an article which said he reportedly asked other teams (Raptors, Heat and Knicks) "Can I come play with y'all?" in front of his Pacers teammates.
Oladipo is eligible for a maximum of four years and $112.9 million this offseason. Next offseason, his maximum salary is five years and $195.6 million, or four years and $145 million with a new team.
The 28 year-old from Maryland, who arrived to Indiana back in 2017, became a first-time NBA All-Star, led the league in steals, was named to the All-Defensive First Team and the All-NBA Third Team, and won the NBA Most Improved Player Award in his first season with the Pacers.
Oladipo also told The Athletic's Charania that he's excited to play for Indiana's new Head Coach Nate Bjorkgren.