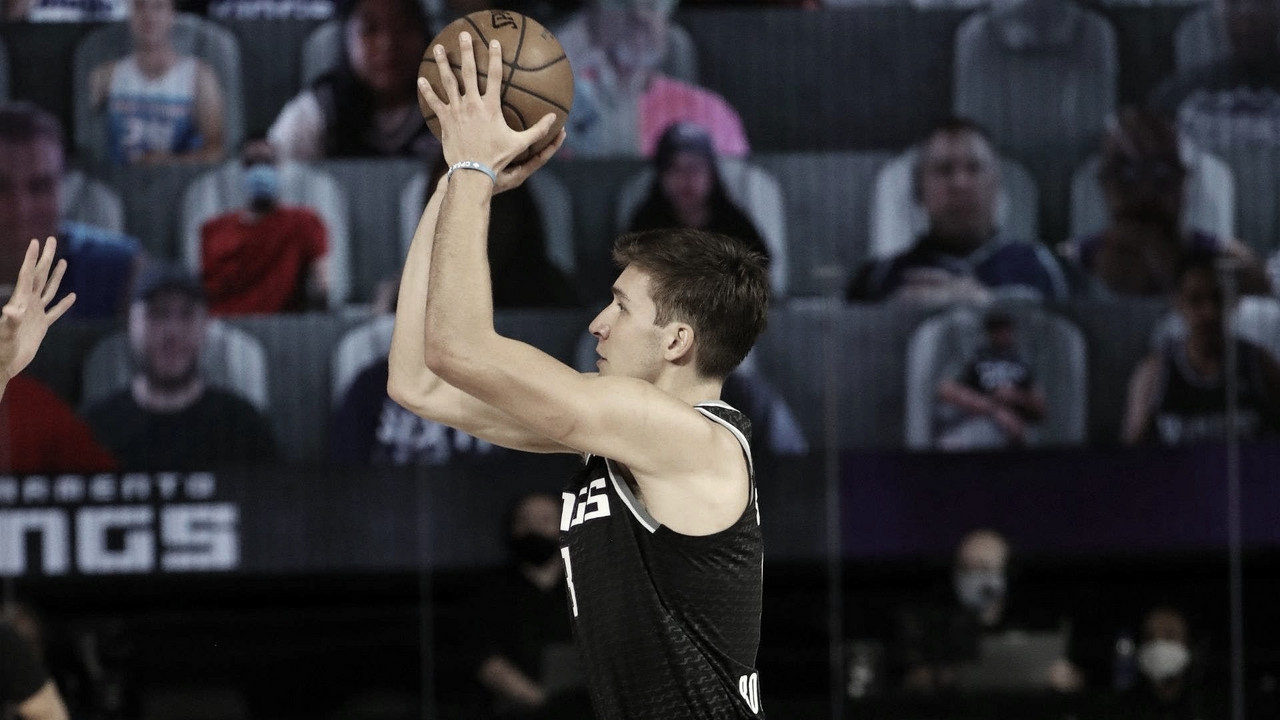 The Milwaukee Bucks are doing everything in their power to make Giannis Antetokounmpo sign a five year super max extension with the organization.
The two-time NBA MVP wanted roster improvements and now they have done it. Following the acquisition of Jrue Holiday from the Pelicans via trade, the Bucks have added yet another important piece to their roster.
ESPN's Adrian Wojnarowski reported Bogdan Bogdanovic will be joining Milwaukee via sign-and-trade. In return, the Sacramento Kings will get Donte DiVicenzo, Ersan Ilyasova and DJ Wilson.
The Bucks are trading Donte Divincenzo. Ersan Ilyasova and DJ Wilson in the deal to the Kings, sources said. https://t.co/Vrho6gZQhH

— Adrian Wojnarowski (@wojespn) November 17, 2020
This was a super controversial move, considering fans around the world believe this can be considered as 'tampering'. Bogdanovic was set to become an unrestricted free agent, but players can't agree to sign and trades before the NBA year begins.
Still, the deal is done and the 28 year-old from Serbia will get his first real chance to play in the postseason after being three years in Sacramento. Throughout the 209 regular season gams he's played in, Bogdanovic averages 15.1 points, 3.4 rebounds and 3.4 assists per contest, shooting 44% from the field and 37% from three.
Milwaukee's front office still has work to do. During the offseason, the Bucks have suffered the losses of free agents Robin Lopez and Wesley Matthews, as well as trading away George Hill, Eric Bledsoe, DiVicenzo, Ilyasova and Wilson.