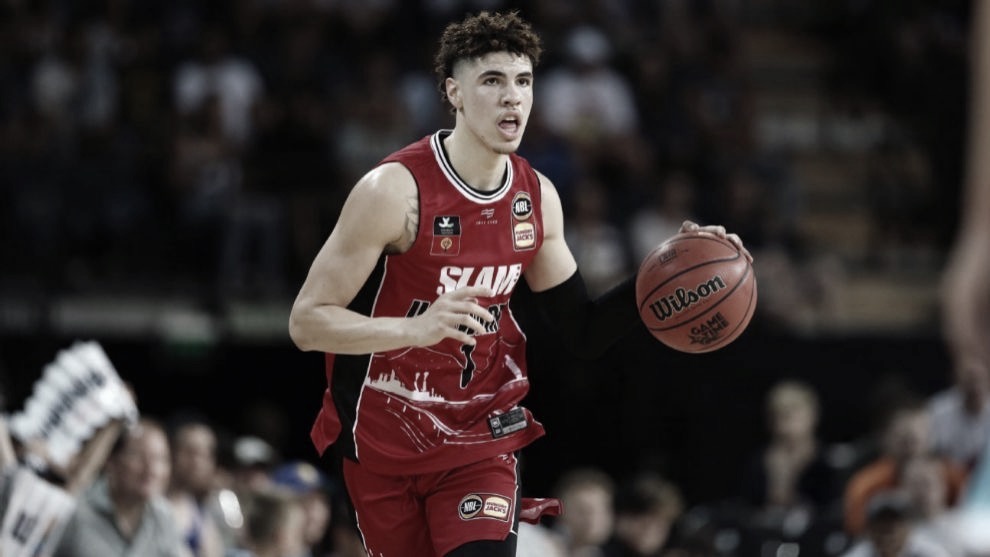 He's been in the spotlight throughout his entire career and he will continue this way, as LaMelo Ball has been selected by the Charlotte Hornets with the third overall pick in the 2020 NBA Draft.
With the 3rd pick of the @NBADraft, the @hornets select LaMelo Ball (@MELOD1P)!

2020 #NBADraft presented by State Farm on ESPN pic.twitter.com/B8h6UgCg9Y

— NBA (@NBA) November 19, 2020
Ball, who spent last season playing with the Illawarra Hawks were he was named the NBL Rookie of the Year, joins Lonzo Ball in the NBA and become the first brothers to be drafted in the top 3.
The Chino Hills native recently signed a multi-year shoe deal with Puma Basketball. He also averaged 17 points, seven assists and seven rebounds per game with the Hawks in the NBL.
Multiple years after receiving criticism, guess LaVar Ball wasn't wrong at all. With Lonzo in the Pelicans, LaMelo in Charlotte and LiAngelo playing for the Oklahoma City G-Legue team, all three Ball brothers are affiliated with an NBA franchise.
LaVar even wore a hat with the phrase 'I told you so', while awaiting for the LaMelo news at their Chino Hills mansion.
LaVar Ball with the "I TOLD YOU SO" hat on...lolpic.twitter.com/Ert9exnBa5

— Bishop&Pastor RW: The True Body of Christ Restored (@Bishop_PastorRW) November 19, 2020
S/O Lavar too. He told us his plan, gotta respect !!

— 🏁 Jamal Crawford (@JCrossover) November 19, 2020