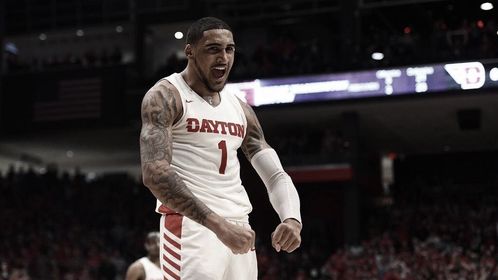 In a draft with no true consensus on a number one overall player, a few surprising picks made, and trade rumors galore (especially with the Warrior's owning the right to the number two overall pick), the Knicks managed to snag the top college player of the year with the 8th pick overall.
Before the draft, it was reported that the Knicks were prepared to move up for Obi if necessary, trading their second-round pick (38) and the Clipper's first-round pick (27) to move up to 25 and better position themselves to move up in the draft.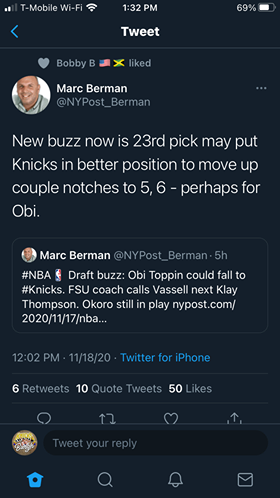 Luckily falling to 8, the selection of Obi Topin gives the Knicks a New York native who was literally in tears about being drafted by his hometown team.
For most teams, this wouldn't have as much significance. But after the franchise has had Kristaps demand a trade out of New York, and were then dismissed by big-name free agents such a Kyrie Irving and Kevin Durant among others, having players who actually want to be in New York, and all that comes with that, is a huge step in changing the culture in the Knicks locker room.
This is a theme the Knicks took last year, drafting RJ Barett, who famously said he was "built for this" in terms of handling all that comes with being a player in the bright lights of Maddison Square Garden.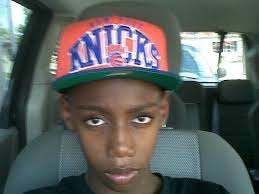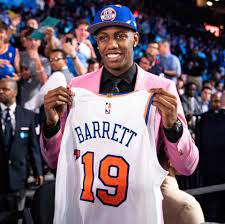 Over the past years, the Knicks surrounded their younger players with veterans on short term contracts. They essentially hired mercenaries with no interest in anything but padding their personal stats. Having a core of players who want to be in New York and surrounding them with veterans who are ready to take on mentorship roles are keys to player development, along with the addition of Tom Thibideau, Kenny Payne, and the impressive staff the Knicks have assembled.
This was also the first draft for Leon Rose and Worldwide Wess. They certainly were not shy about using their connections to UK and CAA drafting UK guard Immanuel Quickley, a sharpshooting guard hitting 42.8 percent from 3-point range at Kentucky and winning SEC player of the year of the bench - who claims he has the work ethic of Kawai Leonard - along with a great instinctive defensive ability that could become a suffocating backcourt when paired with a player like Frank Ntilikna, one of the most underrated defenders in the league.
This makes for much better value than giving up two first-rounders to move up for Obi as had previously been reported. While I like Obi, as a Knicks fan, that would have just been too much to give up with players like Vassell and Tyrese Haliburton who are a better fit for the Knicks current roster.
What this move also shows me, is that the Knicks are not giving up on Dennis Smith Jr. yet. If he can return to form after a horrendous season plagued by injuries and the death of his mother, watching him throw up lobs and either Obi or Mitchell Robinson throw them down could be a potentially electric pairing.
That being said, the choice to pick Obi Topin doesn't come with its downsides. Obi is already 22, making him one of the older players on the Knicks' extremely young roster. This leads many to wonder how high his ceiling is, and if Thibs can turn him into at least a league-average defender.
While Obi may not have the upside of some players on the board, and PF wasn't exactly a position of need for the Knicks, he has the ability to make an immediate impact and (much to Knicks fan's delight), likely means the end of Julius Randle's time in New York. There is also a level of "can't miss factor" with Toppin, who should have a relatively easy transition to the NBA given his skill set, which had to be appealing to a new front office. Given his older age and experience, Toppin is already one of the favorites to win rookie of the year coming in at 6-1 odd on Draft Kings.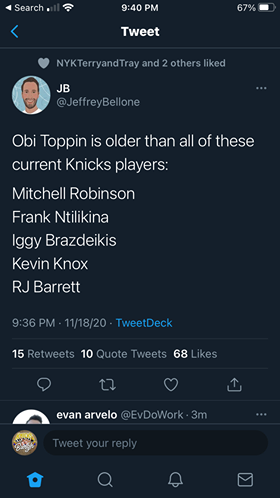 ​
With that being said, I think the Knicks are far from done making moves this off-season. If they manage deal Randle, they will have plenty of money to throw at players like Fred Vanvleet and Gordon Hayward, who both will be hitting restricted free agency, along with plenty of assets to use to make a trade for a veteran point guard.
I can't think that the Knicks front office would make a pick for a player like Toppin without knowing the value Randle has on the trade market and what it would cost to find a veteran point guard or package future assets to acquire one.
Overall, I'd give the Knicks a a C+ as draft grade overall. They also have the cap flexibility to sign, or trade for another impact player this off-season like Mike Conley or Russell Westbrook, or any star that becomes available as we see nearly every year in today's NBA.