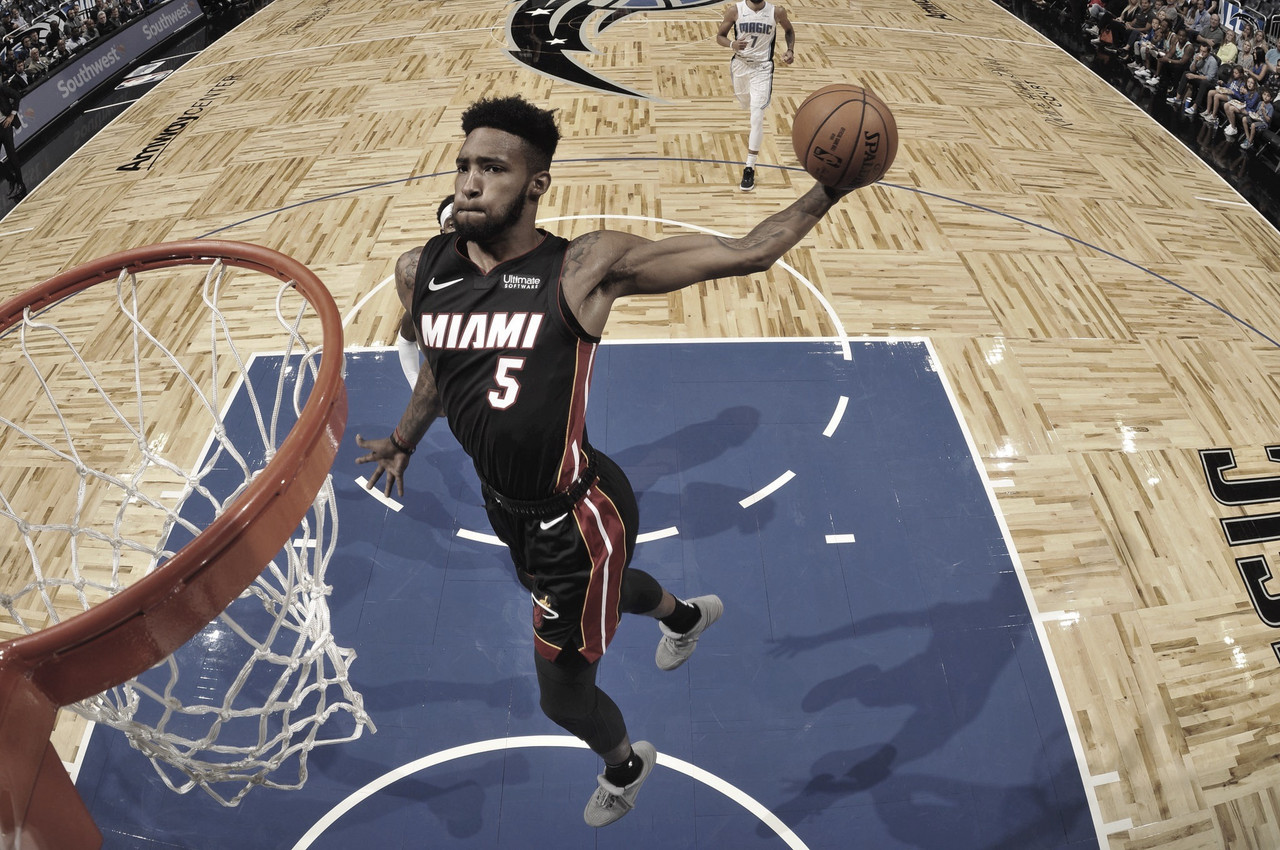 The Portland-Trail Blazers were one of the teams to follow during the seeding games stage in Orlando due to their amazing run, going 7-2 (including the play-in game), and then falling in the first round to the Los Angeles Lakers.
Terry Stotts' is confident his team can go even further, and have already secured a couple of players off the bench for next season.
ESPN's Adrian Wojnarowski reported Derrick Jones Jr. has reached an agreement with Portland for two years, and $19M. Also, Rodney Hood is returning to the Trail-Blazers on a two-year deal, with the second year being non-guaranteed.
Free agent Derrick Jones has agreed to a two-year, $19M deal with the Portland Trail Blazers, sources tell @TheAthleticNBA @Stadium.

— Shams Charania (@ShamsCharania) November 21, 2020
Free agent F Rodney Hood is returning to the Portland Trail Blazers on a two-year, $21M deal, sources tell ESPN.

— Adrian Wojnarowski (@wojespn) November 21, 2020
Despite not playing huge minutes in the Heat Finals run at the 'bubble' in Orlando, Jones Jr. was a solid player coming off the bench for Erik Spoelstra during the regular season. Prior to the 'hiatus' in March, the 'high-flyer' played 59 games and averaged 8.5 points and 3.9 rebounds per contest.
Jones Jr. also won the 2019 Slam Dunk Contest during the All-Star Weekend in Chicago.
When it comes to Hood, he suffered an achilles injury early last season and he's expected to be fully-recovered for 2020/21. The left-handed veteran, who re-signed with the Blazers in July 2019 after a stellar run to the Western Conference finals two seasons ago, averaged 11.5 points while shooting 49.3 percent from 3-point range prior to the injury.