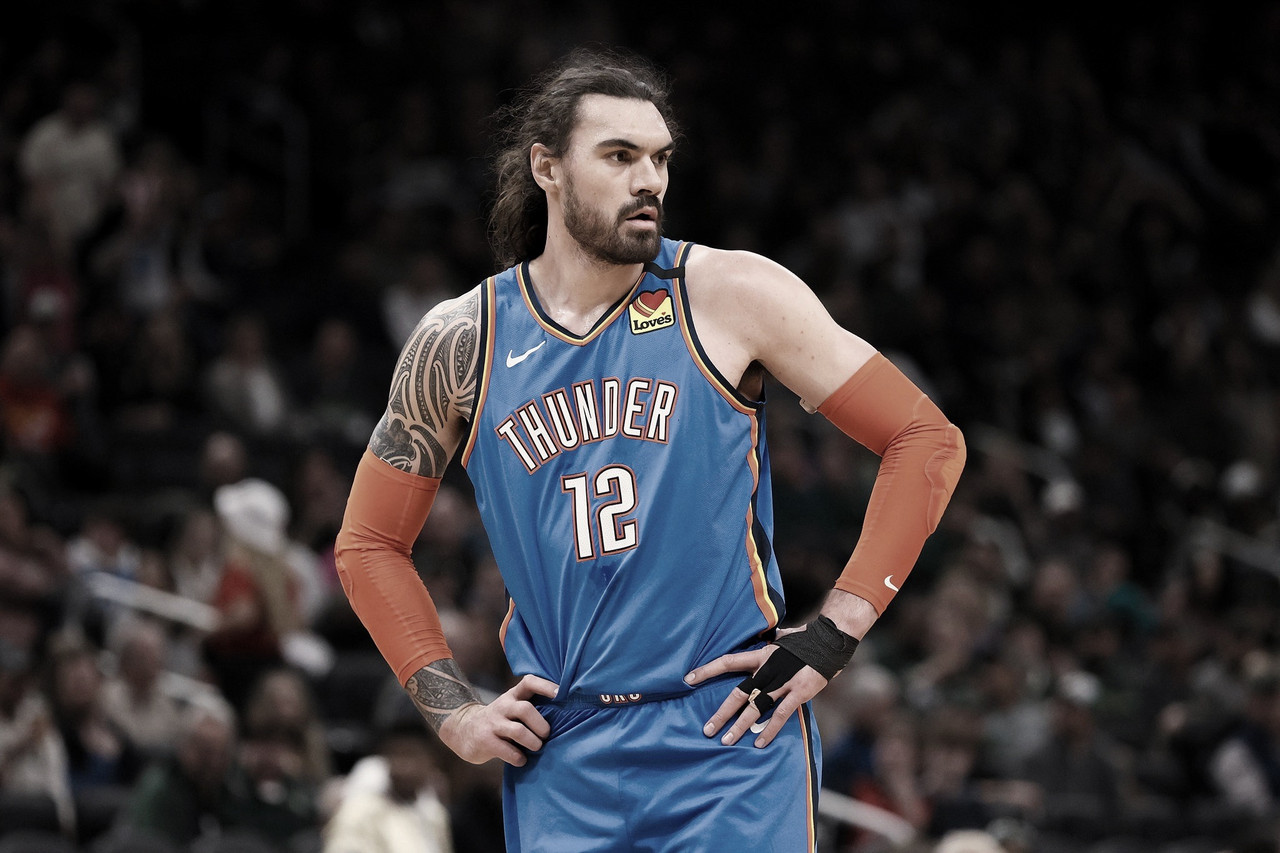 The Pelicans needed to find a Center to replace Derrick Favors and Jahlil Okafor, who left to the Jazz and Pistons, respectively, as soon as the free agency market began.
Now, they have found someone, as one of the strongest players in the league is Louisiana bound.
ESPN's Adrian Wojnarowski added that the transaction will be part of a larger deal that encompasses the Pelicans' pending trade of Jrue Holiday to Milwaukee. It will also include a Draft pick from the Pelicans via Denver, who sent it to New Orleans in exchange for the Draft rights to RJ Hampton.
The Thunder have also acquired George Hill, Darius Miller and future picks, according to Wojnarowski.
New Orleans and Milwaukee are expanding the original Jrue Holiday trade to include more teams and players, including the routing of Steven Adams to the Pelicans, sources tell ESPN. Talks are moving toward a possible four-team trade.

— Adrian Wojnarowski (@wojespn) November 21, 2020
To be clear: Denver traded a 2023 protected first-round pick to New Orleans for the draft rights to RJ Hampton --- and THAT 2023 pick is headed thru to Oklahoma City in the Adams deal. RJ Hampton remains a Nugget.

— Adrian Wojnarowski (@wojespn) November 21, 2020
As part of four-team Steven Adams trade, Thunder also receive George Hill, Darius Miller, 2023 Denver protected first-round pick and second-round picks in 2023 (via Charlotte) and 2024 (via Washington), sources tell ESPN.

— Adrian Wojnarowski (@wojespn) November 21, 2020
The trade was so confusing with so many teams, players and draft picks involved, that even rookie RJ Hampton almost thought he was being traded again. The former New Zealand Breakers guard was drafted by Bucks with the 24 overall pick, and was traded to the Nuggets, after first being dealt to the Pelicans.
😹man I was sickkk! 😅Denver we back 😹💯 https://t.co/Afinjiovu7

— 14 (@RjHampton14) November 21, 2020
My man!!! You good😹!! https://t.co/eGNUtQerql

— 14 (@RjHampton14) November 21, 2020
The 12th overall pick in the 2013 Draft, Adams averaged 10.9 points, 9.3 rebounds and 1.1 blocks for Oklahoma City last season. The 27 year-old stick with the roster as they transitioned all the way from Kevin Durant to Chris Paul.
There's still multiple question marks concerning the Pelicans free agency, including on whether or not they will give a max extension to All-Star Brandon Ingram. Regardless, adding Adams at the Center position to play along Zion Williamson could result in nightmares for every forward/center in the Western conference.