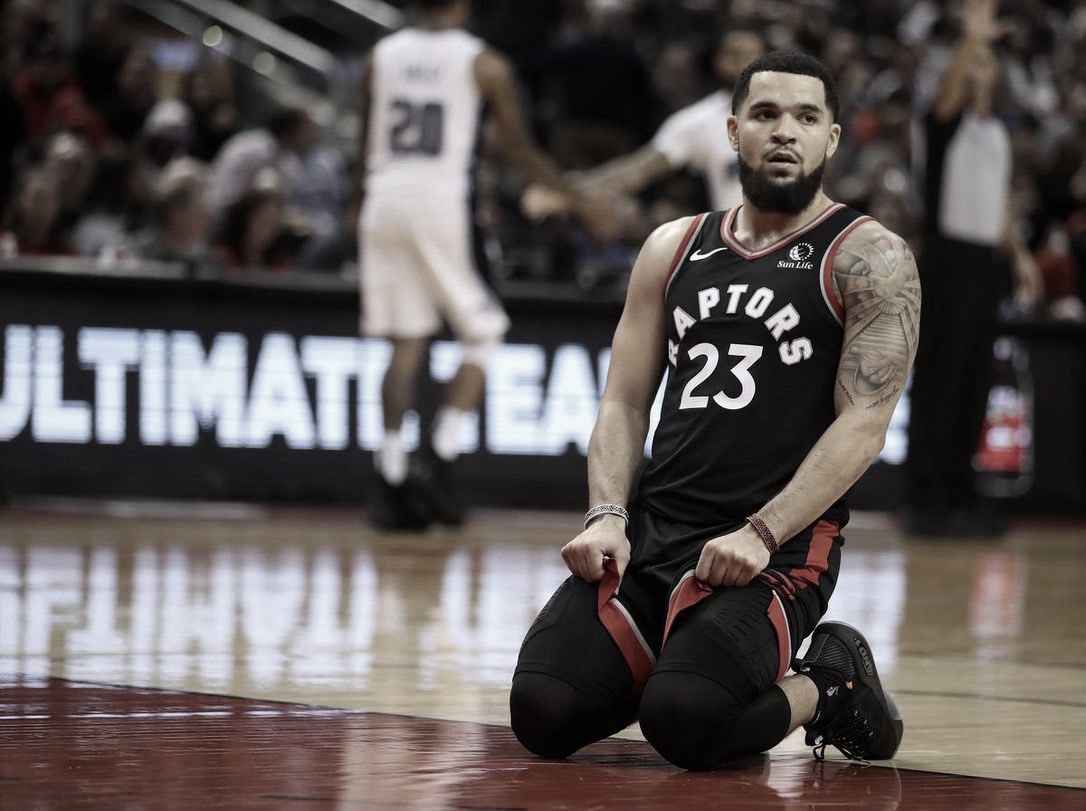 One of the most attractive free agents for the 2020 offseason has finally made his decision regarding where he'll play next season. It was tough, but Fred VanVleet is staying with the team that gave him his first shot in the NBA.
ESPN's Adrian Wojnarowski confirmed VanVleet has signed a four-year, $85M deal to stay with the Toronto Raptors. The fourth season will be a player option for the undrafted guard.
Fred VanVleet has agreed to a four-year, $85M deal to re-sign with the Toronto Raptors, agent Brian Jungreis of @ParLay_SE told @TheAthleticNBA @Stadium.

— Shams Charania (@ShamsCharania) November 21, 2020
The Wichita State product started coming into his own during the 2017/18, where he became part of the team's regular rotation, earning a two-year, $18M deal in the summer of 2018. He also played a huge role in the Raptors' championship run back in 2019, making him a regular starter last season.
'Freddie' established new career highs in points (17.6), assists (6.6) and rebounds (3.8) per game in 54 contests last season.
VanVleet has worked his way up in the association from the G-League all the way to winning a championship. He's proved his worth the last couple of seasons, as he averaged 19.6 points, 6.9 rebounds and 4 assists per game in the latest Raptors playoff run at Orlando.
The New York Knicks and Detroit Pistons were also some of the teams who were expected to pursue VanVleet in the free agency, but he ultimately decided to stay with the Canadian squad.