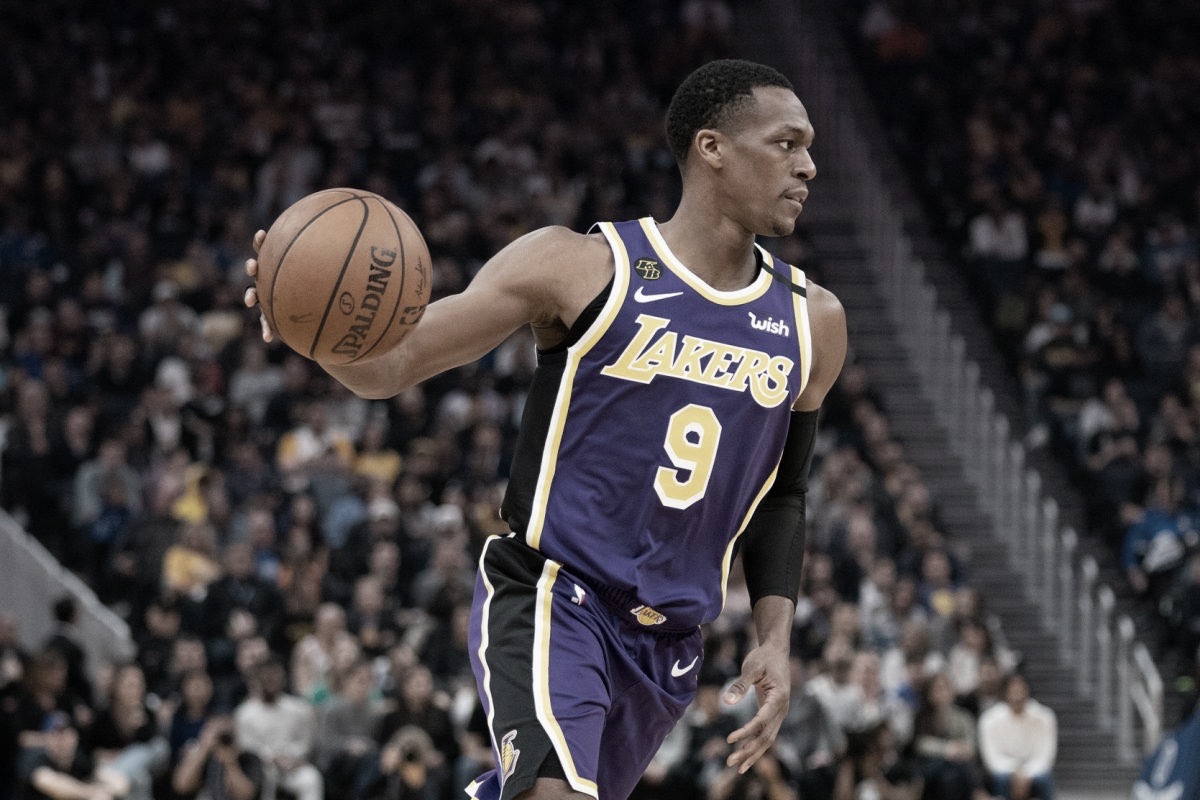 Rajon Rondo has won championships with each of the two most popular organizations in NBA history like the Los Angeles Lakers and Boston Celtics. Now, despite being able to stay in Downtown LA, he's decided to seek a new challenge in the Eastern Conference.
Rondo, has reached a two-year deal with the Atlanta Hawks, which is worth $15M, ESPN's Adrian Wojnarowski reported.
Free agent guard Rajon Rondo has agreed to a two-year, $15M contract with the Atlanta Hawks, sources tell ESPN.

— Adrian Wojnarowski (@wojespn) November 21, 2020
Rondo is the second point-guard the Hawks acquire this offseason, following the two-year signing of Kris Dunn. Both 'Doe' and Dunn are expected to get minutes behind All-Star Trae Young.
Rondo, 34, averaged 8.9 points, 6.6 assists and 4.3 rebounds off the bench in 16 postseason games last season for the Lakers. Also, in 48 regular-season games, he recorded 7.1 points and 5.0 assists per game.
The veteran will join his seventh organization since entering the league back in 2006 as the 21st overall pick. In addition to the Celtics and Lakers, he's played for Dallas, Sacramento, Chicago and New Orleans.
The four-time All-Star and two-time Champion has 1,086 career playoff assists, the sixth most in NBA history behind only Magic Johnson, LeBron James, John Stockton, Jason Kidd and Tony Parker. His 7,215 career assists rank 15th in league history.
The Hawks were one of the eight teams who were not invited to the season restart in Orlando. Atlanta finished the regular season with the fourth worst record in the league at 20-47.
Atlanta has made some good additions this summer, aside from Rondo and Dunn, they were able to sign Danilo Gallinari as well as drafting Center Onyeka Okongwu with the sixth overall pick in the 2020 NBA Draft.