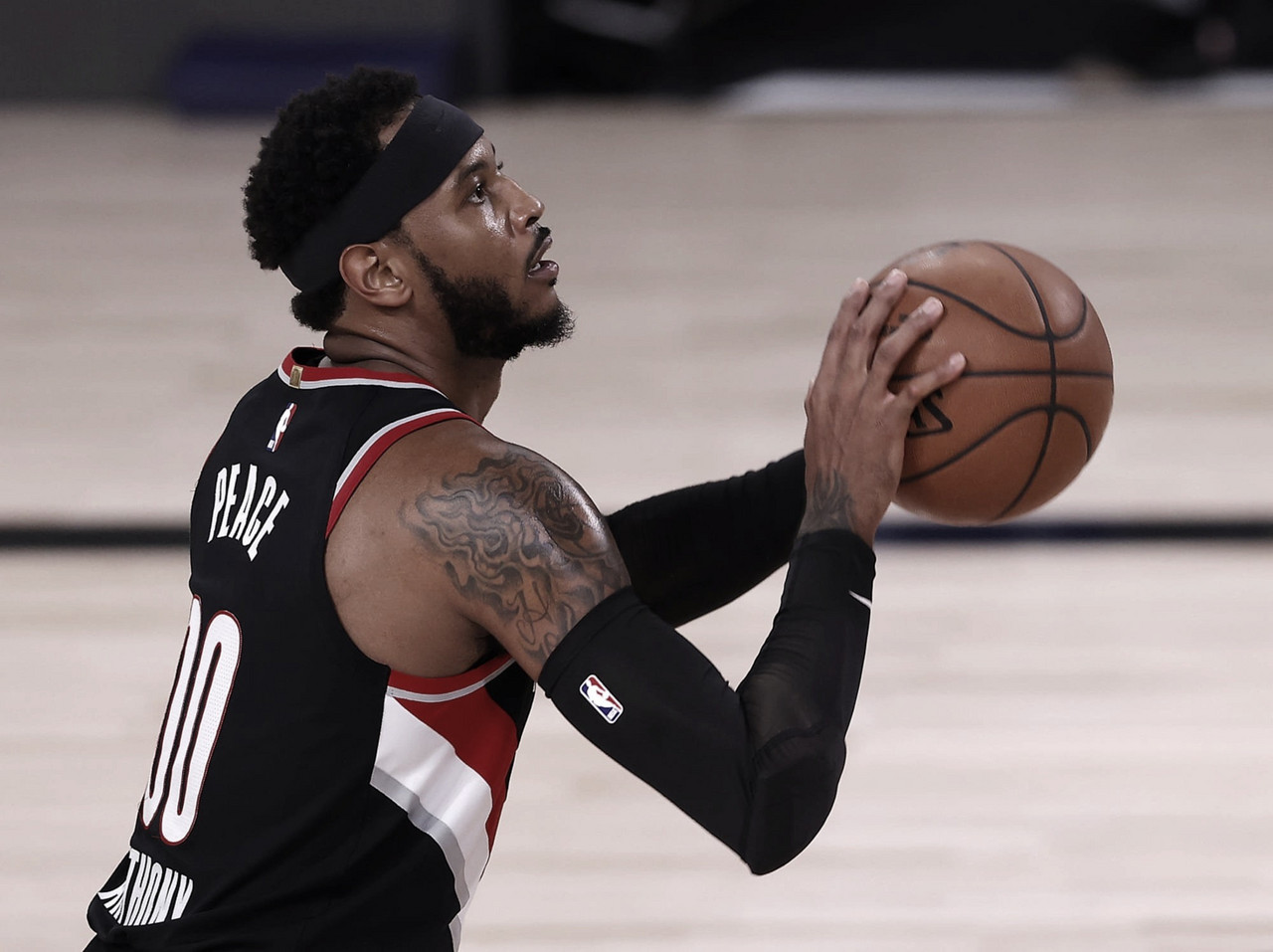 One of the best scorers of our generation has secured a job next season. After being more than one year as a free agent, it is safe to say Carmelo Anthony has found a home in the association.
The Athletic's Shams Charania reported 'Melo' has re-signed with the Trail-Blazers for another season.
One-year deal for Carmelo Anthony in Portland, sources said. https://t.co/3AiNteh9GN

— Shams Charania (@ShamsCharania) November 21, 2020
Last season at Portland, Anthony averaged 15.4 points, 6.3 rebounds and 1.5 assists during the regular season while making 39% of his 3-pointers, the second-highest mark of his career (40% in 2013-14).
The 10-time All-Star, who is only 51 points away to pass Tim Duncan for 14th on the NBA's all-time scoring list, really helped Portland coming off the bench.
Despite the Trail-Blazers exciting in the first round of the playoffs against the Lakers, Terry Stotts team made an impact in the NBA, going 6-2 in the 'seeding games' and then defeating Memphis in the 'play-in' game.
Anthony is entering his 17th NBA season and he's still got plenty of basketball to offer, and there's no doubt he will help Portland to continue their playoff streak.