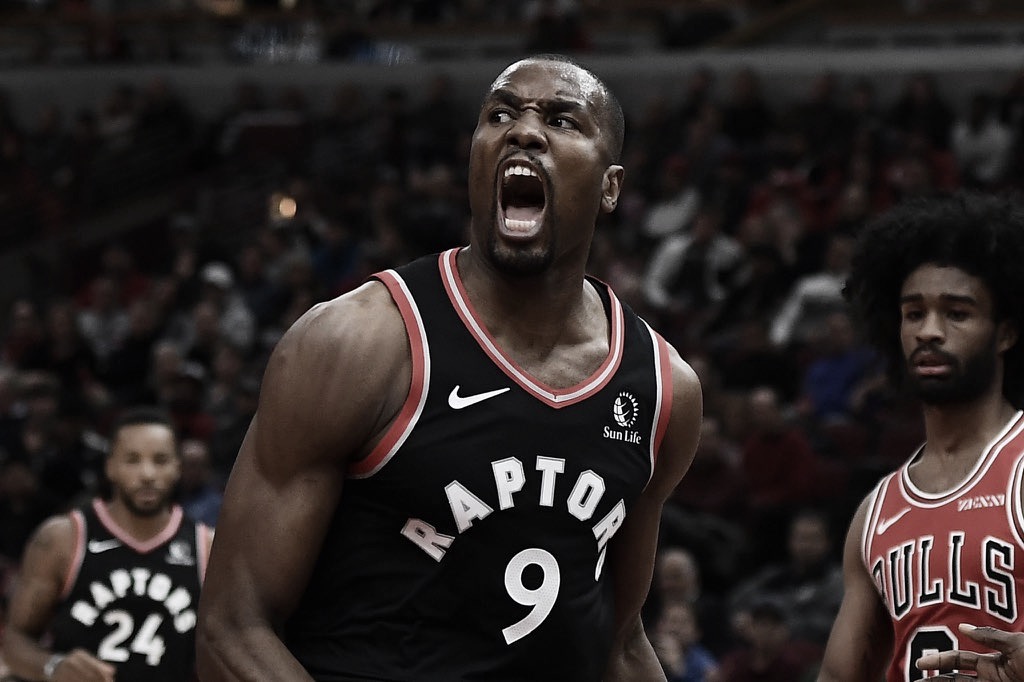 There's no doubt the Los Angeles Clippers underachieved last season. Following their exit in the second round of the playoffs to the Nuggets after being up 3-1, the Clippers are ready to run it back.
Although they've lost important pieces in Montrezl Harrell, Landry Shamet and JaMychal Green, they've been able to add some in order to finally deliver a title to their fans.
The Clippers now have reached a two-year deal with the former Raptors 'Big-Man' Serge Ibaka, ESPN's Adrian Wojnarowski reported. The deal will include a player option in the second year.
Deal will include a player option in the second year, per source. https://t.co/8laEdy5KmO

— Adrian Wojnarowski (@wojespn) November 22, 2020
Ibaka had been with the Toronto Raptors since 2017, and played a vital run in the team's success the last couple of years, including winning the NBA title in 2019.
The veteran, who is a former first-team defender, averaged 15.4 points per game for the Raptors last season while shooting 38.5% from three.
The fact that he's able to play solid defense as well as spacing the floor and shooting threes should help Ty Lue's squad next season. At the end of the day, Ibaka could choose not to comeback after one year and enter free agency if it doesn't work at Los Angeles.
Ibaka said goodbye to the Raptors fans through an Instagram post, where he called them a 'fan-base that is second to none'.