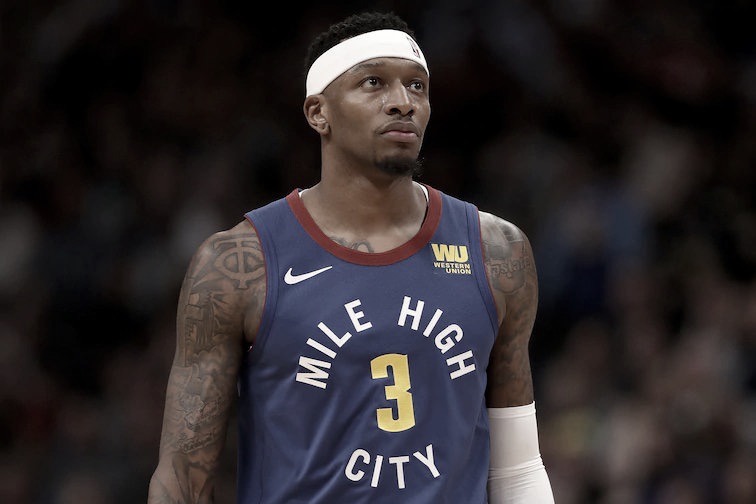 Even though they were not able to land Bogdan Bogdanovic, the Milwaukee Bucks keep making moves in order to finally be able to perform in the postseason.
Led by Giannis Antetokounmpo, Milwaukee failed to reach the NBA Finals yet again last season. The Bucks, who were eliminated in the Eastern Conference Finals to the Raptors two seasons ago, lost a five-game series in the conference semifinals to the Heat at Orlando.
Now, they have added two solid players to reinforce their rotation and improve on both ends of the floor.
Free Agents Bryn Forbes and Torrey Craig have reportedly signed deals with the Milwaukee Bucks.
Free agent guard Bryn Forbes has agreed to a two-year deal with the Miwaukee Bucks, his agent Mike Lindeman of @excelsm tells ESPN.

— Adrian Wojnarowski (@wojespn) November 22, 2020
Free agent Torrey Craig has reached agreement on a deal with the Milwaukee Bucks, his agents Dave Spahn and Austin Brown of @CAA_Basketball tell ESPN.

— Adrian Wojnarowski (@wojespn) November 22, 2020
Forbes, who will have a player option in the second year of the deal, played an important role for the San Antonio Spurs the last four seasons. Since his arrival to the league in 2016, the guard averages 8.9 points per game. He's also played in 17 playoff games but has never made it out of the first round.
For Craig, he's been a valuable piece for the Denver Nuggets for quite some time now. The 29 year-old appeared in 58 games for the Nuggets during the 2019-20 regular season. He averaged 5.4 points and 3.3 rebounds while shooting 46.1% from the field, 32.6% from three and 61.1% from the free-throw line.
Craig finishes his Nuggets career with averages of 5.3 points and 3.4 rebounds in 172 regular season games.
Both Forbes and Craig join Jrue Holiday and DJ Augustin as the team's most recent additions during the offseason.
There aren't all good news at Milwaukee. Aside from giving up multiple pieces in the Holiday trade, the Bucks have rescinded qualifying offer for guard Frank Mason as well as letting Sterling Brown go in free agency.
Yahoo Sources: Milwaukee Bucks have rescinded qualifying offer for guard Frank Mason, making him an unrestricted free agent.

— Chris Haynes (@ChrisBHaynes) November 22, 2020
Free agent guard Sterling Brown has reached an agreement with the Houston Rockets, league sources tell Yahoo Sports.

— Chris Haynes (@ChrisBHaynes) November 22, 2020