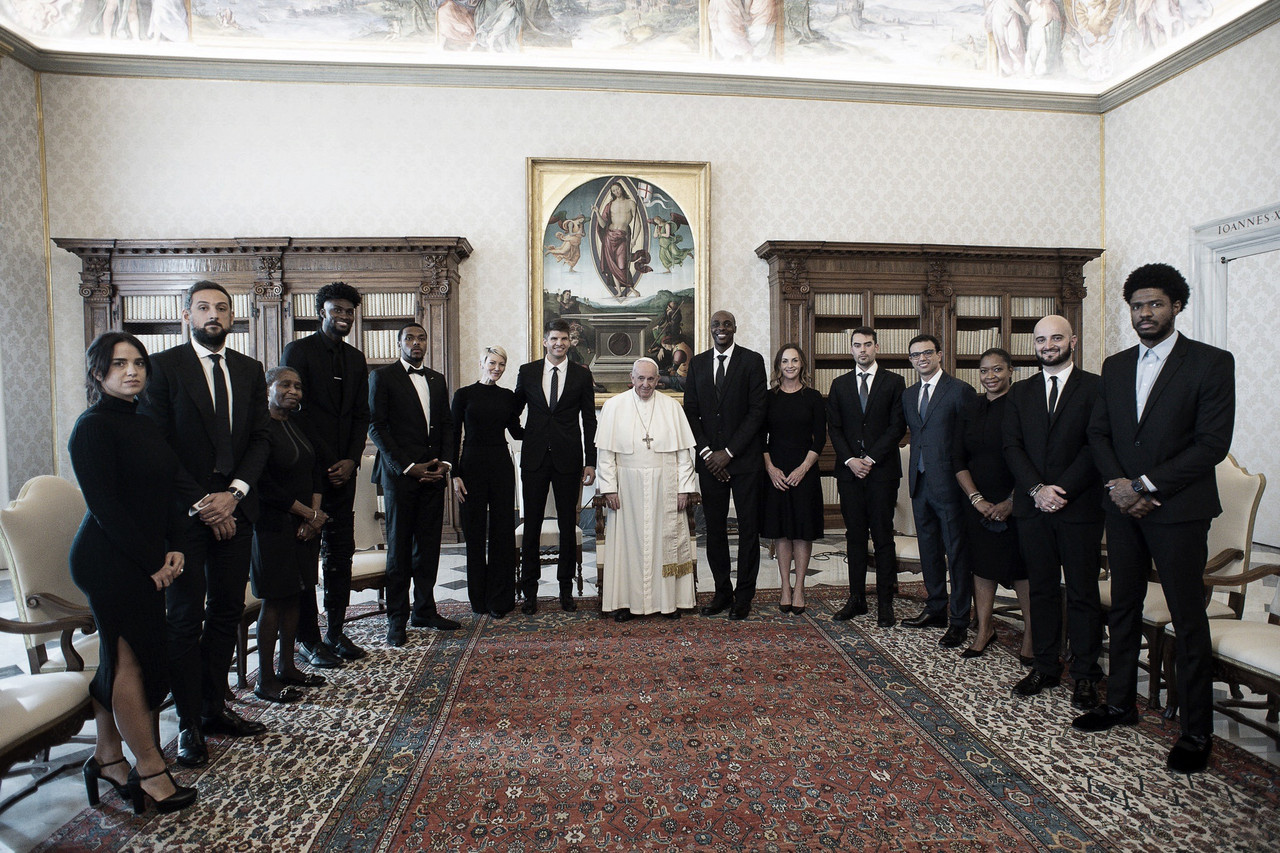 Five NBA players and several officials from the National Basketball Players Association traveled to Italy and met with Pope Francis at the Vatican City to discuss their work on social justice issues.
Among the players involved in the trip were Marco Belinelli, Sterling Brown, Jonathan Isaac, Kyle Korver and Anthony Tolliver.
The Athletic's Shams Charania stated that the Vatican reached out to the NBPA to set up the meeting and learn about the players' work for social change. The NBPA executive director Michele Roberts was also among the union leadership present at the meeting.
In accordance with Vatican protocols, players and NBPA staff members were required to undergo COVID-19 testing before meeting with Pope Francis at the papal library of the Apostolic Palace.
"We're extremely honored for this opportunity to come to the Vatican and share our experiences with Pope Francis," Kyle Korver said. "His openness and eagerness to discuss these issues was inspiring and a reminder that our work has had a global impact and must continue moving forward."
NBPA Delegation and Pope Francis meet to discuss the players' individual and collective efforts on social and economic injustice and inequality occurring in their communities.

Link to full press release here: https://t.co/50nRt1pCE3 pic.twitter.com/ZBJdqY68St

— NBPA (@TheNBPA) November 23, 2020