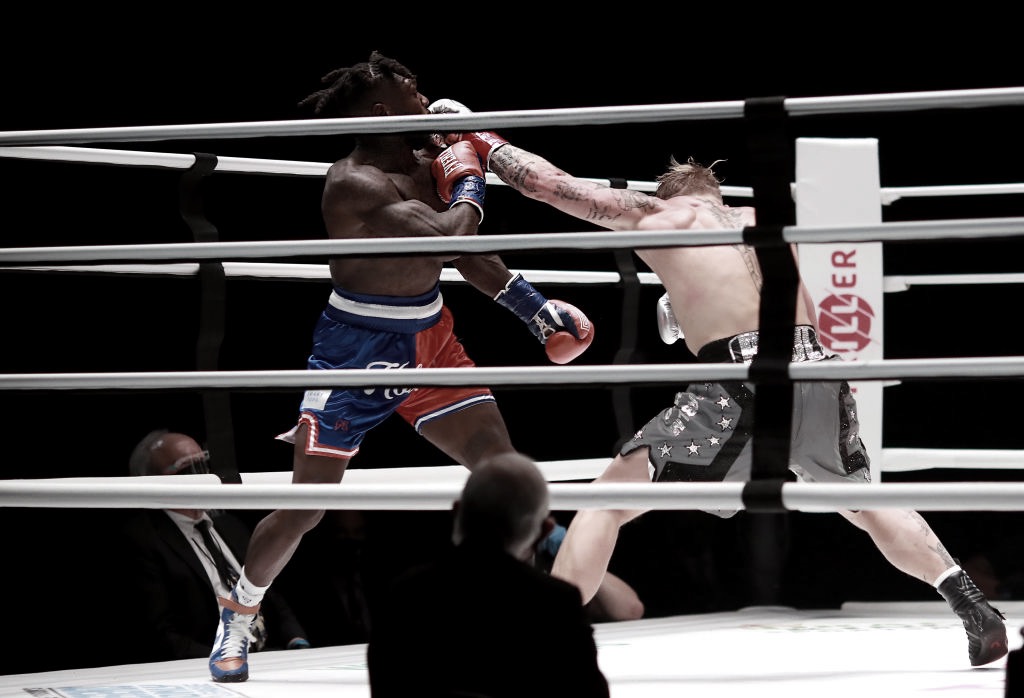 One of the most anticipated fights of the year finally took place, as the former NBA player Nate Robinson fought Youtuber Jake Paul at the Staples Center in Los Angeles, California.
Despite trash talking, the three-time Slam Dunk Contest champion couldn't handle the punches thrown by the 6'1 Cleveland-native, as Paul knocked Robinson out in the second round. Prior to the knock-out, Paul had already dropped Robinson two times.
Robinson had an strategy coming into the fight, trying to stay as close to Paul as possible while hugging him most of his time in the ring. Although it worked for a couple of seconds, the length and power from Paul was too much for the 5'9 'hooper'.
Multiple NBA players and rappers joked around social media, making fun out of Robinson. Despite this, multiple people also recognized the courage from the 36 year-old, who made his boxing debut against a bigger and stronger opponent.
Robinson also posted a picture on Instagram where he thanked everyone that supported him throughout the whole pre-fight process and also to clarify that he was doing better.
Robinson proved to be an athlete during his time in the league. While in high school, Robinson set a state record of 13.85 seconds in the 110m hurdle.
He also attended the University of Washington with a football scholarship before switching permanently to basketball.