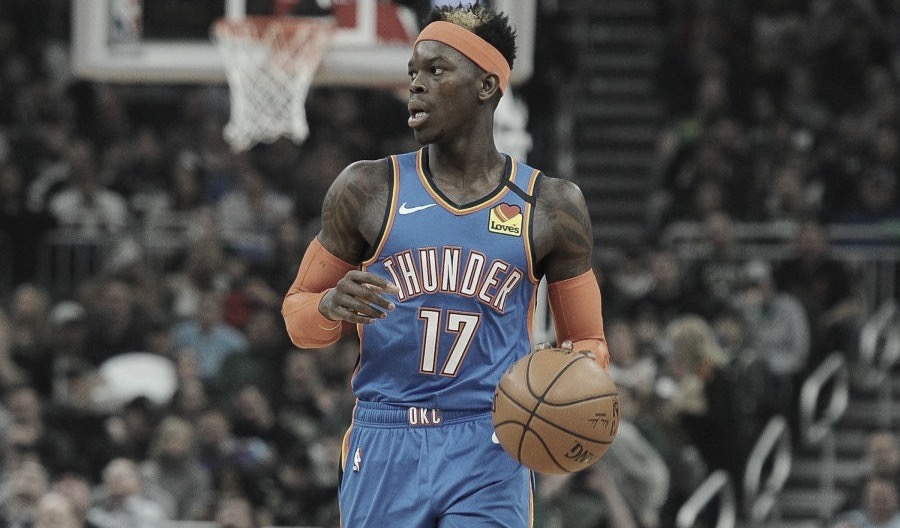 Last year's '6th. Man Of The Year' Finalist, Dennis Schroder is ready to step into a bigger role at his new home with the Los Angeles Lakers. The German guard, who was arguably the best signing of the free agency, has revealed he wants to start for Frank Vogel's team next season.
"I did this off the bench stuff already in two years with OKC," Schroder told ESPN's Dave McMenamin. "I think I try to move forward, and I think with (Anthony Davis) and LeBron (James), I can be helpful as a starter in the PG position."
While coming off the bench, Schroder averaged 18.9 points and established new career highs in field-goal percentage (46.9%) and 3-point field-goal percentage (38.5%) during the 2019-20 campaign with the Thunder.
Prior to joining Oklahoma City, the 33 year-old proved to be a reliable starter with the Atlanta Hawks, where he started 161 games across five seasons.
So far, LeBron James was supposed to be the team's starting point guard for the Lakers next season. Last year, 'The King' led the NBA in assists, averaging a career-best, 10.2 assists per game.
"LeBron don't have so much stuff in his mind," Schroder said. "I can bring it up, call a set play or whatever, and put him in a position to score. I think him to play off-the-ball, I mean, is I think great. I think that's the reason why they brought me in."
Although this is true, Schroder coming off the bench would give James a much-needed rest, especially after Los Angeles had the shortest offseason (along with Miami) out of the entire league.