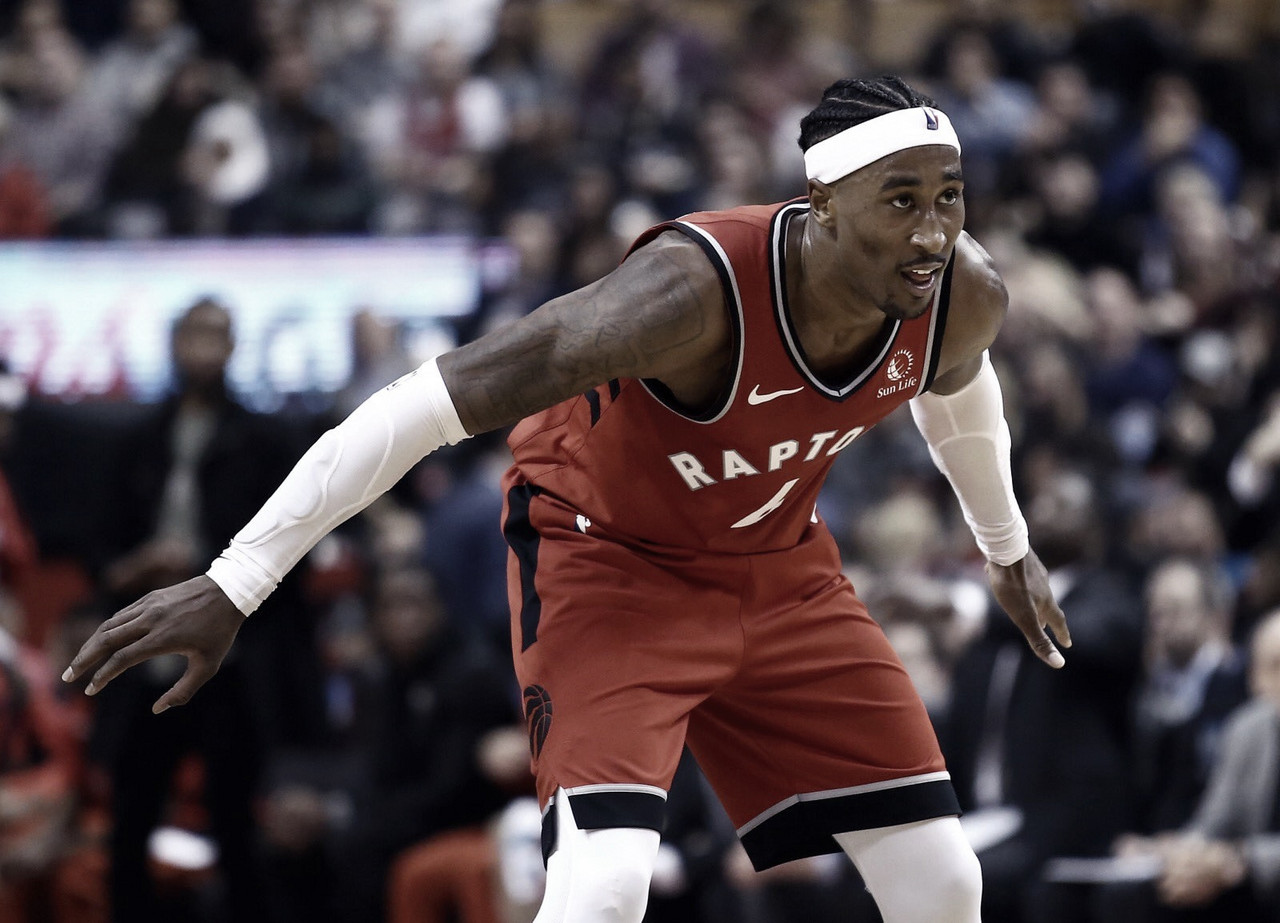 The Minnesota Timberwolves keep making a statement in the league. Despite having two former All-Stars in D'Angelo Russell and Karl Anthony-Towns, as well as the no. 1 overall pick in the 2020 NBA Draft Anthony Edwards, they have added yet another piece to strengthen their squad.
Yahoo Sports' Chris Haynes reported Rondae Hollis-Jefferson has reached an agreement with the organization on a one-year, non-guaranteed deal.
Free agent swingman Rondae Hollis-Jefferson has reached an agreement with the Minnesota Timberwolves, league sources tell Yahoo Sports.

— Chris Haynes (@ChrisBHaynes) December 1, 2020
Even though he only spent one season with the Raptors, Hollis-Jefferson thanked the Toronto fans and the entire organization, describing his time with the franchise as "unforgettable."
Toronto that year with you guys was unforgettable!!! North side i love y'all. Thank you to everyone in the organization from Larry to the janitors! And to the fans never forget HustleManChap ❤️✌🏾

— R.HollisJefferson (@IAmCHAP24) December 1, 2020
The swingman was a notable role player on the second best team in the regular season last year, Toronto. Hollis-Jefferson averaged 7.0 points, 4.7 rebounds and 1.8 assists in 60 regular-season games with Toronto, starting six times. His performances in the NBA Playoffs were limited, as he saw just 14 minutes of action over five games.
His real strength comes on the defensive end, where there's no doubt he'll be able to help Ryan Saunders squad.