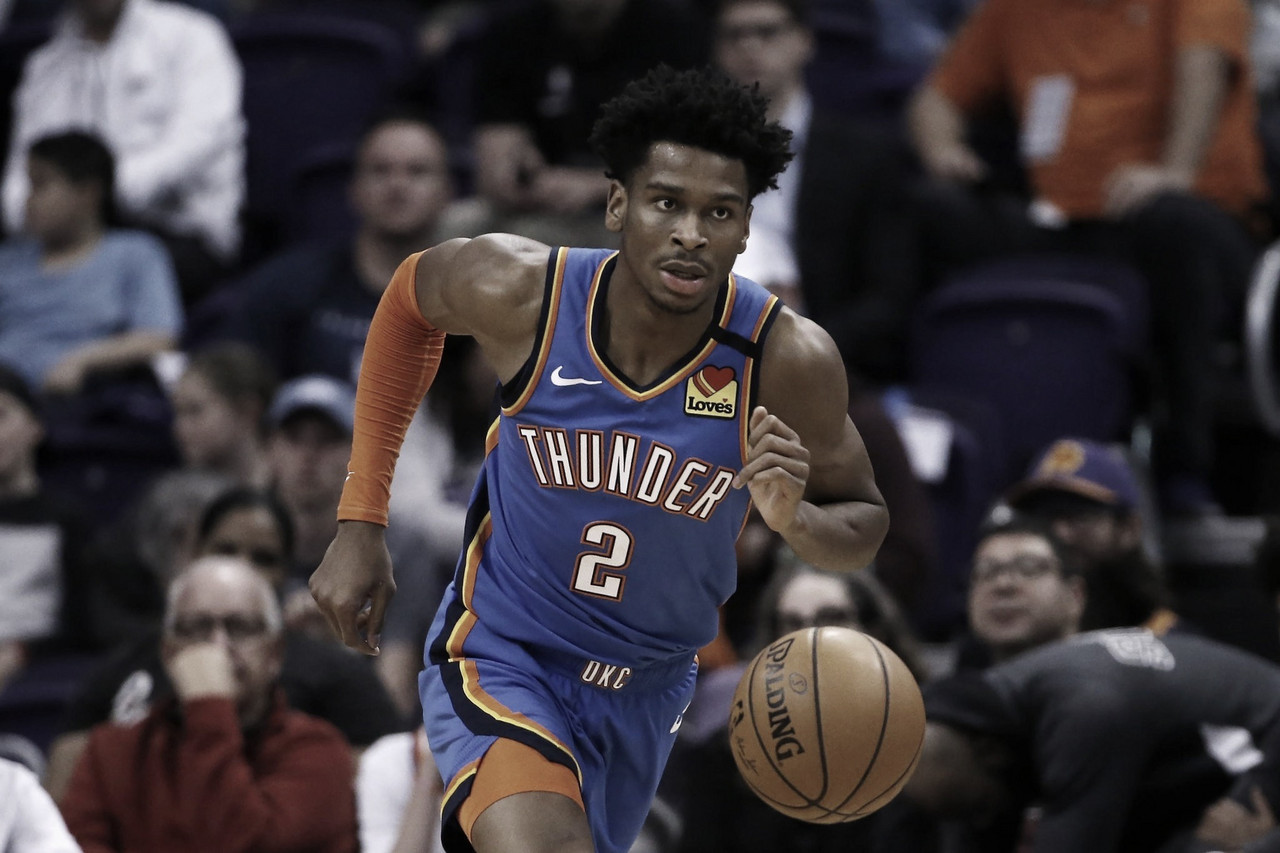 Over the last two years the Oklahoma City Thunder have clarified that they are building for the future. Following an offseason where they let four out of the team's five starters from last year leave the organization, the Thunder are ready to face a tough 2020/21 season.
One of the key storylines for this coming season will be Shai Gilgeous-Alexander, who is expected to become the team's leader on and off the court.
The Kentucky product, who made the playoffs in each of his first two years in the association with the Clippers and Thunder, had a pretty strong sophomore season. Under the watch of veteran Chris Paul, 'SGA' took his game to another level, averaging 19 points, 5.9 rebounds and 3.3 assists per game.
GM Sam Presti addressed the situation to the media, and stated that Gilgeous-Alexander should improve even more as he'll be the team's primarily ball-handler.
"We're really kind of clearing the way for him to expand his game, to be on the ball full time. We're putting a lot in faith in him and showing him he's a central figure to a lot of things we ultimately want to be."
SGA had a massive usage rate of 31.1 without Paul, Danilo Gallinari and Dennis Schroder last season, and his per-minute production shot up in those minutes too.
The Thunder had just a 0.02% chance of making the playoffs at the beginning of last season. Oklahoma City ended up the 'seeding games' in Orlando as the fifth best team in the West, but exited the 'bubble' following a seven-game series loss to the Houston Rockets in the first round.
Now, with a new head coach and a new leader, the team is expected to have a tough season in a tight Western Conference. Still, is all about the development for this young core which also features players like Darius Bazley, Hamidou Diallo and Lu Dort.