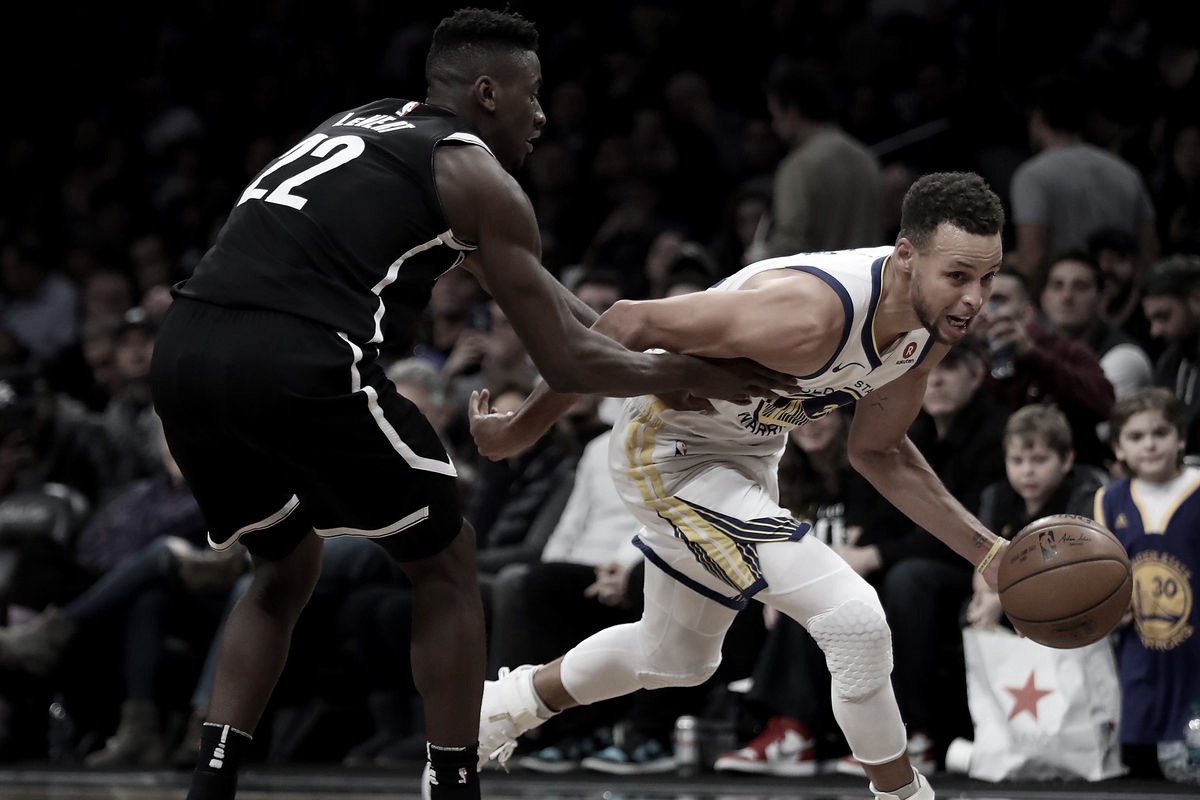 Not only has the NBA confirmed the fixtures for Christmas Day, but now it has done it for the beginning of this very challenging 2020/21 season.
The Kia NBA Tip-Off 2020 will begin on Tuesday, December 22 with a TNT doubleheader as the Golden State Warriors visit the Brooklyn Nets at 7 p.m. ET and the defending NBA champions Los Angeles Lakers take on the LA Clippers at 10 p.m. ET.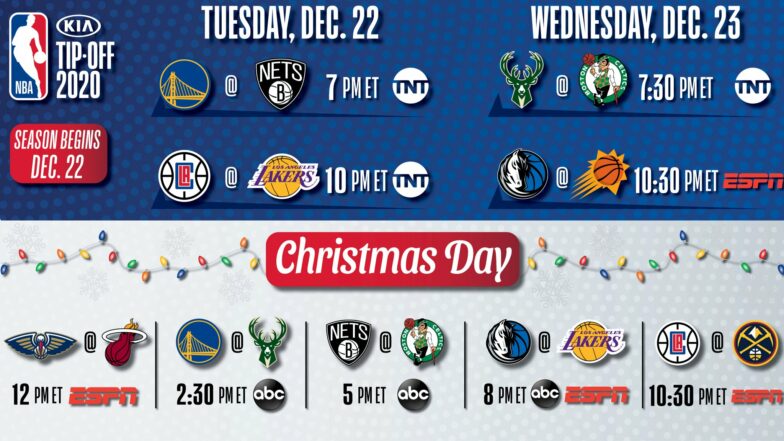 On Wednesday, December 23, the Milwaukee Bucks will visit the Boston Celtics at 7:30 p.m. ET on TNT and the Phoenix Suns will host the Dallas Mavericks at 10:30 p.m. ET on ESPN.
As it was previously announced, five games will feature the Christmas Day slates. The day will begin on ESPN with the defending Eastern Conference champions Miami Heat hosting the New Orleans Pelicans (12 p.m. ET). ABC's coverage will start with the Warriors visiting the Bucks (2:30 p.m. ET), followed by the Celtics hosting the Nets (5 p.m. ET). Next, ABC and ESPN will both televise a matchup between the Lakers and Mavericks in Los Angeles (8 p.m. ET) and then, conclude on ESPN as the Clippers visit the Denver Nuggets.
Full Schedule
Tuesday, Dec. 22: Opening Night
Golden State Warriors vs. Brooklyn Nets (7 p.m. ET, TNT)
LA Clippers vs. Los Angeles Lakers (10 p.m. ET, TNT)
Wednesday, Dec. 23
Milwaukee Bucks vs. Boston Celtics (7:30 p.m. ET, TNT)
Dallas Mavericks vs. Phoenix Suns ( 10:30 p.m. ET, ESPN)
Friday, Dec. 25: Christmas Day
New Orleans Pelicans vs. Miami Heat (12:00 p.m. ET, ESPN)
Golden State Warriors vs. Milwaukee Bucks (2:30 p.m. ET, ABC)
Brooklyn Nets vs. Boston Celtics (5:00 p.m. ET, ABC)
Dallas Mavericks vs. Los Angeles Lakers (8:00 p.m. ET, ABC/ESPN)
LA Clippers vs. Denver Nuggets (10:30 p.m. ET, ESPN)