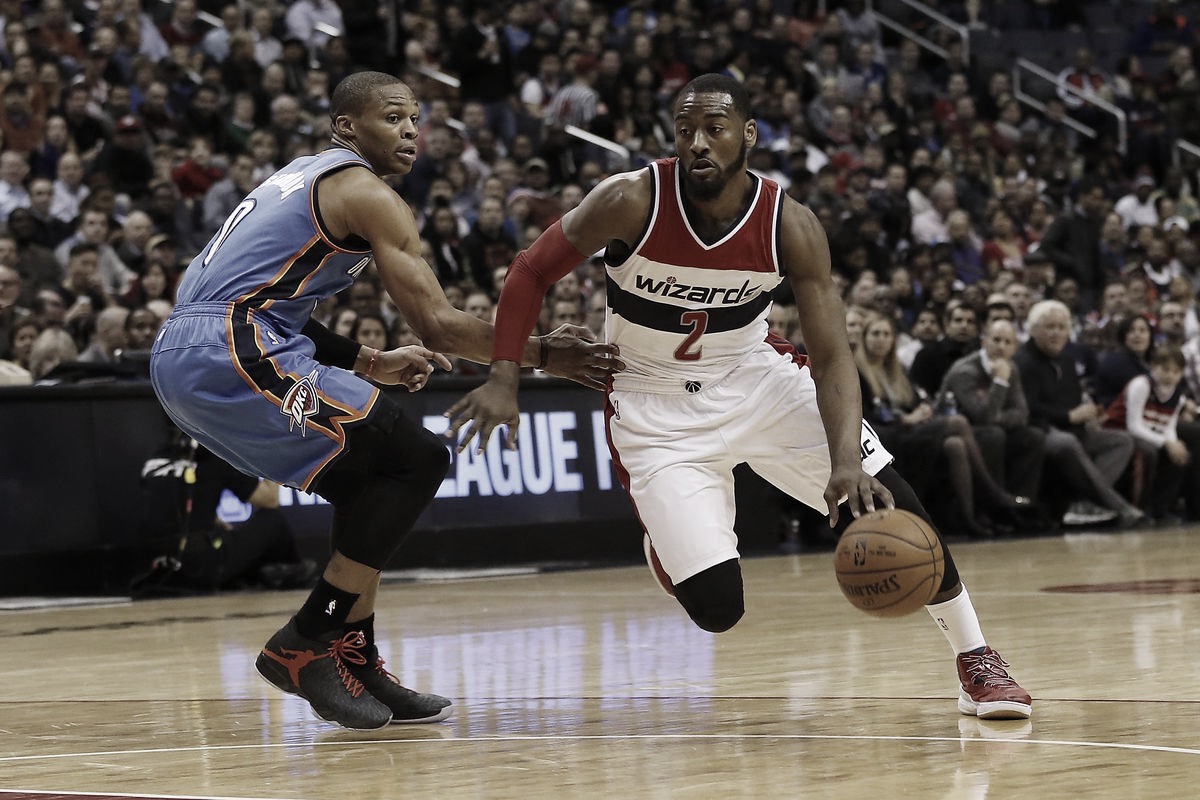 One of the most shocking and awaited trades of the offseason has finally happened, as two former All-Stars will be switching locations for the coming NBA season.
ESPN's Adrian Wojnarowski reported the Houston Rockets have traded Russell Westbrook to the Washington Wizards for John Wall and a 2023 protected first-round pick.
Houston has agreed to trade Russell Westbrook to Washington for John Wall and a first-round pick, sources tell ESPN.

— Adrian Wojnarowski (@wojespn) December 3, 2020
This trade will allow both players to start fresh off in a new place and be able to see some old friends.
First Westbrook, who spent seven years with Wizards' Scott Brooks as player and coach together in Oklahoma City, and was the NBA's MVP in 2014-2015 under him. On the other hand Wall, who played with DeMarcus Cousins at the University of Kentucky, will reunite with the center after he signed a one-year deal with Houston during the offseason.
😏

— DeMarcus Cousins (@boogiecousins) December 3, 2020
Both of these players may be past their prime, but that doesn't mean they can't impact their new team in an impressive way.
Westbrook's tenure with the Rockets lasted only one year, where he was named third-team All-NBA, averaging 27.2 points, 6.2 rebounds and 7.9 assists per game. 'The Brodie' still has $133 million over three seasons remaining on his contract, with a player option for the final year.
For Wall its unknown how he will return to the floor, as he hasn't played a game since December 2018. Wall, who missed two seasons with an Achilles and knee injuries, is still owed three years, $132 million on his contract.
Prior to his injury though, Wall was on a different level, being recognized by multiple players as the best two-way point-guard in the association. During his 10-year time at Washington DC, where he was drafted, Wall was named a five-time All-Star and one-time All-NBA third team in 2017.