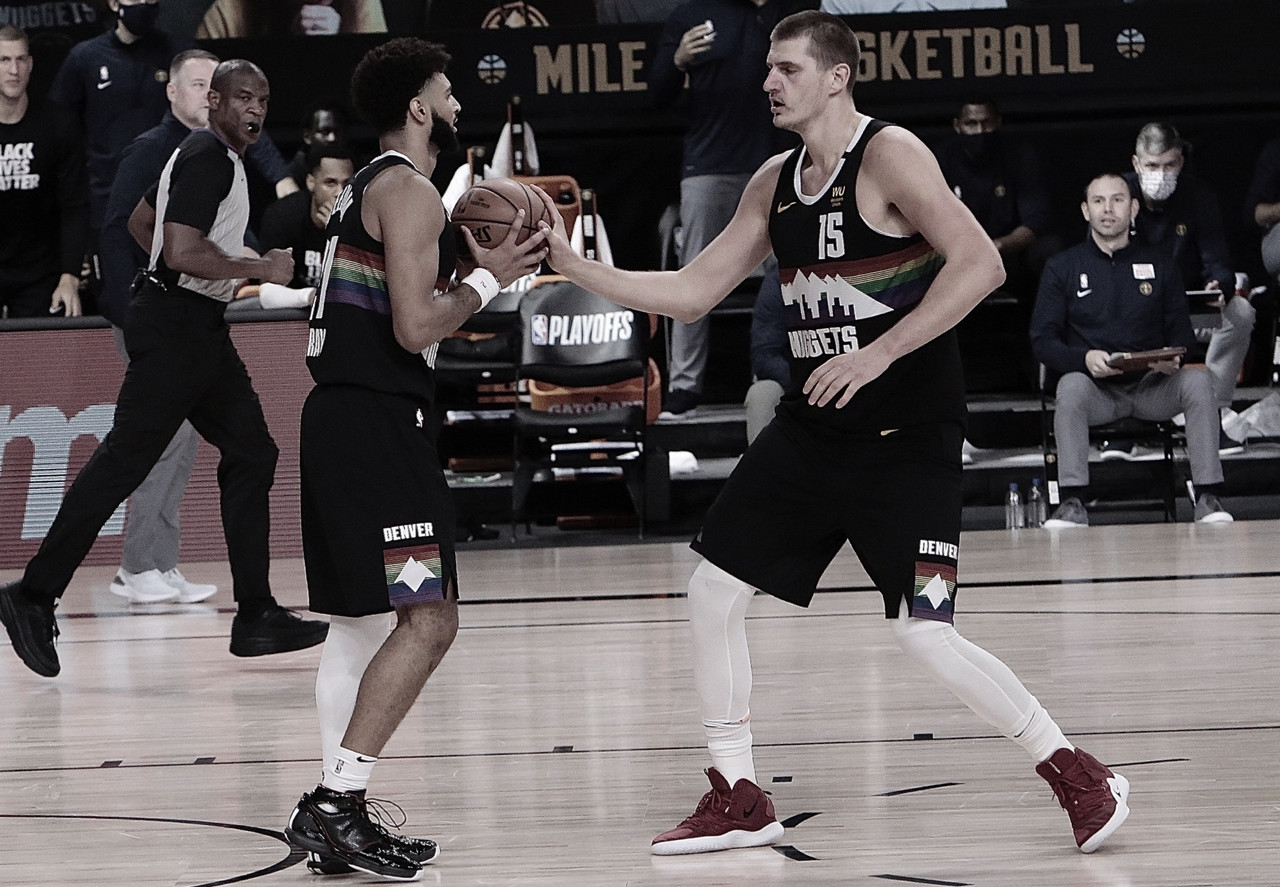 Becoming the first team in the history of the league to comeback from a 1-3 series deficit in the playoffs is not a good enough milestone to achieve for the Nuggets. Following series wins' against Jazz and Clippers, Denver ended up being eliminated by the Lakers in the Western Conference Finals last season.
Michael Malone's team is ready for more during this upcoming 2020/21 NBA season, as they eye bigger and better goals.
Despite letting Jerami Grant and Mason Plumlee go, Denver was able to add JaMychal Green, who has been known for being a consistent three-point shooter and solid defender in the league.
Jamal Murray and Nikola Jokic are expecting a big season after going off during the playoffs at Orlando, and are excited for Green's addition during the offseason.
"JaMychal is a tough guy. I remember we were playing against the Clippers, even on box outs, he was just being really physical," Murray said. "He kind of changed the way we had to guard [the Clippers] a little bit as he was making shots [from long range]. So, I think he will be big for us."
Green, who played for the Clippers last season, has career averages of 8.1 points and 6.1 boards per game.
"JaMychal is going to be a great fit for us," Jokic added. "I like him. JaMychal is kind of a dog and we need that kind of player."
Nikola Jokic, on two new additions:

"Campazzo is a great player."

"JaMychal, I think he's a going to be a great fit. ... I think that JaMychal is kind of a dog. We need that kind of player."

— Mike Singer (@msinger) December 3, 2020
The offseason was big for Denver, as they were able to draft two solid players in RJ Hampton and Zeke Nnaji, as well as signing veteran guard from Real Madrid, Facundo Campazzo and former G-League MVP, Isaiah Hartenstein.