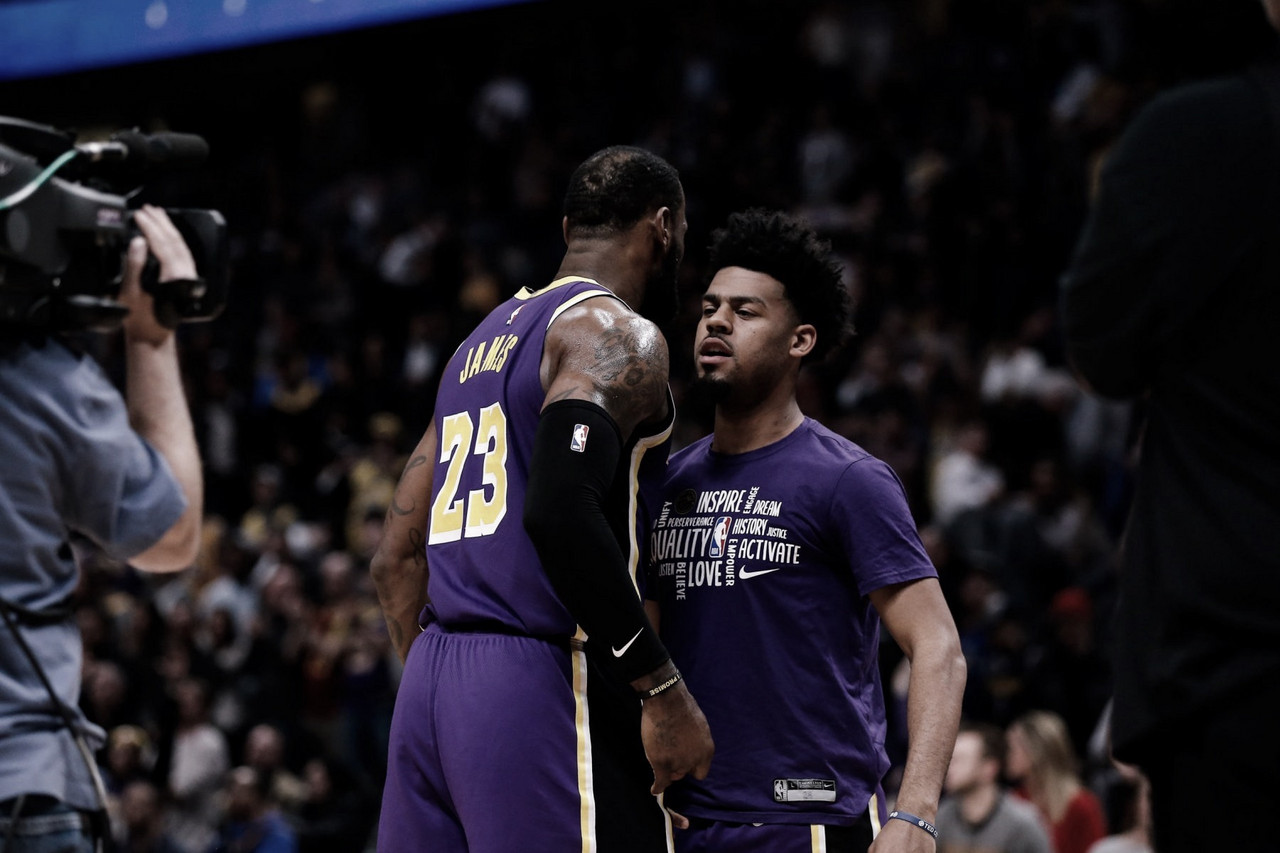 One of the most important players in the Los Angeles Lakers playoff run last season was Quinn Cook. He may have not received a lot of playing time, but his relationships with LeBron James and Anthony Davis, as well as with the rest of the Lakers roster, should not be taken for granted.
The guard, who was waived by the defending champions during the offseason, has signed yet another deal with the Lakers, Shams Charania from The Athletic reported.
Free agent Quinn Cook has re-signed with the Los Angeles Lakers.

— Shams Charania (@ShamsCharania) December 5, 2020
Cook played 44 regular-season games last season, averaging 5.1 points while shooting 42.5% from the field and 36.5% from distance. Throughout the entire playoff run, which included series against Portland, Houston, Denver and Miami, the 27 year-old only made one start.
Cook isn't new to winning championships, as he was also part of the Golden State Warriors team that won the Larry O'Brien Trophy back in 2018.
The Duke product has come a long way in the NBA. Following a couple of G-League assignments and a season with the Dallas Mavericks, Cook finally established himself as a solid role player in the association.