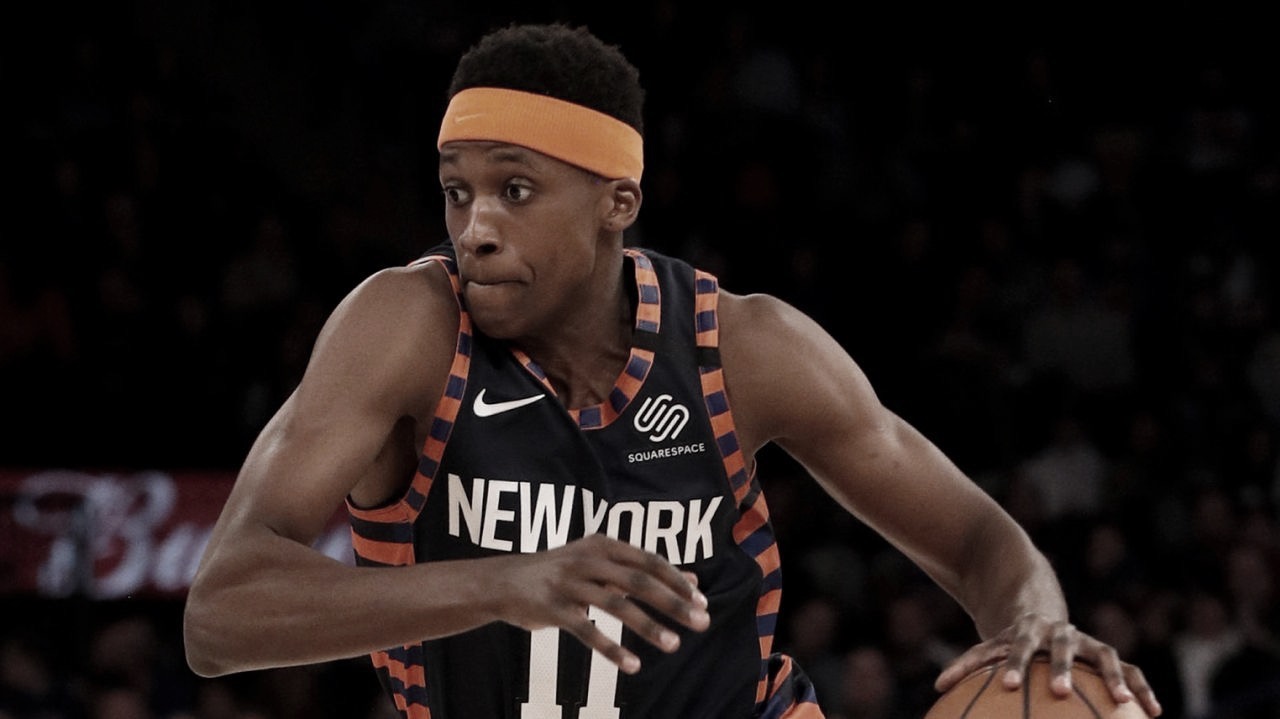 It may the the fact that he's in New York or that the Knicks haven't had success, but Frank Ntilikina has received come criticism over his years in the association.
Entering his third year in the league, the French guard is ready to take his game to the next level, as the New York Knicks are set to be tough competitors this upcoming season.
This is expected to be an important year for the former No. 8 overall pick, as he's entering the final year of his rookie contract. Throughout the 178 regular season games he's played with the Knicks, he's averaged 6.3 points, 2.1 rebounds and 3 assists per contest.
Ntilikina has proved to be a solid defender in the NBA. Although he hasn't played any meaningful games yet, he has showed some flashes of what he's capable of doing on both ends of the floor.
Last season he also shot a career-best 39.3 percent from the field and 32.1 percent from three.
"The end of last season really motivated me a lot. I saw improvements and it's really motivating. … It gives me energy for the future," Ntilikina said.
The Knicks hired head coach in Tom Thibodeau during the offseason, and Ntilikina expressed to the media how excited he is for the opportunity to work with him.
"He's really big on accountability. He's big on work ethic," Ntilikina added. "It's a new time for us. A new team. A new group. So that's what we're going to focus on, controlling everything we can control as a team."
The battle between guards will be unlike any other for New York in recent years, having Austin Rivers, Dennis Smith Jr, Reggie Bullock and Ntilikina, so everyone will have to be at their best in order to start at MSG.
Frank Ntilikina discusses the Knicks' point guard competition:

"On the daily basis, we're gonna compete hard for minutes. The coach is gonna decide on what he's gonna do and we have trust in him" pic.twitter.com/U9AvbeuubA

— Knicks Videos (@sny_knicks) December 4, 2020