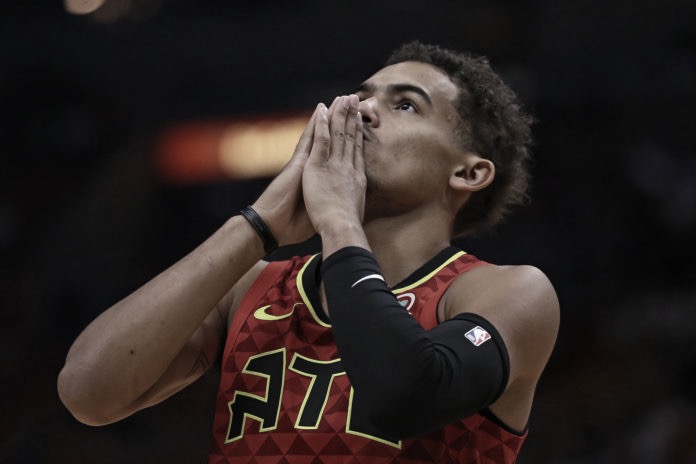 The Atlanta Hawks are one of the teams who had the best offseason in terms of improving as a squad, drafting a couple of talented players as well as signing experienced veterans during the free agency.
Even though they've made all these moves, including Rajon Rondo, Kris Dunn, Danilo Gallinari and Bogdan Bogdanovic, the Hawks only have one nationally televised game in the entire season, which is something they are expected to use as motivation.
The disrespect has been noted 📝 https://t.co/LGbJrQBlvq

— Clint Capela (@CapelaClint) December 5, 2020
December 5, 2020
Atlanta had one of the worst records in the NBA last season and were not invited to the restart in Orlando. They still had some flashes though, as Trae young was named an All-Star starter while they're rookies Cam Reddish and DeAndre Hunter developed.
Young, who is expected to lead the team this season, talked to the media and revealed what it feels like to have a different group of guys in the roster.
"It's not something that just happens overnight," Young said. "We've added a lot of new guys with different talents who bring a lot of different things to the game. It's going to be fun learning and figuring out where they like the ball the best and things like that."
Young averaged 29.6 points and 9.3 assists last season, but is expected to do less scoring and more passing this year, as he's got more tools that can help him on the offensive end of the ball.
"Passing is nothing new for me," Young said. "I love getting my teammates involved and when my teammates are open I'm going to find them and I'm going to put my teammates in the best position to succeed. That's just my job as a point guard and as a leader of this team, to help my teammates be in the best position."
Atlanta was also able to draft Onyeka Okongwu with the sixth overall pick, who drew multiple comparisons to Bam Adebayo during his time at the University of Southern California.
The Eastern Conference got significantly stronger than last season, but the Hawks are without a doubt one of the contenders to make the playoffs.
Atlanta has not been able to make the playoffs since 2017, but hope that with this combination of both young and veteran group they're able to reach the promise land.