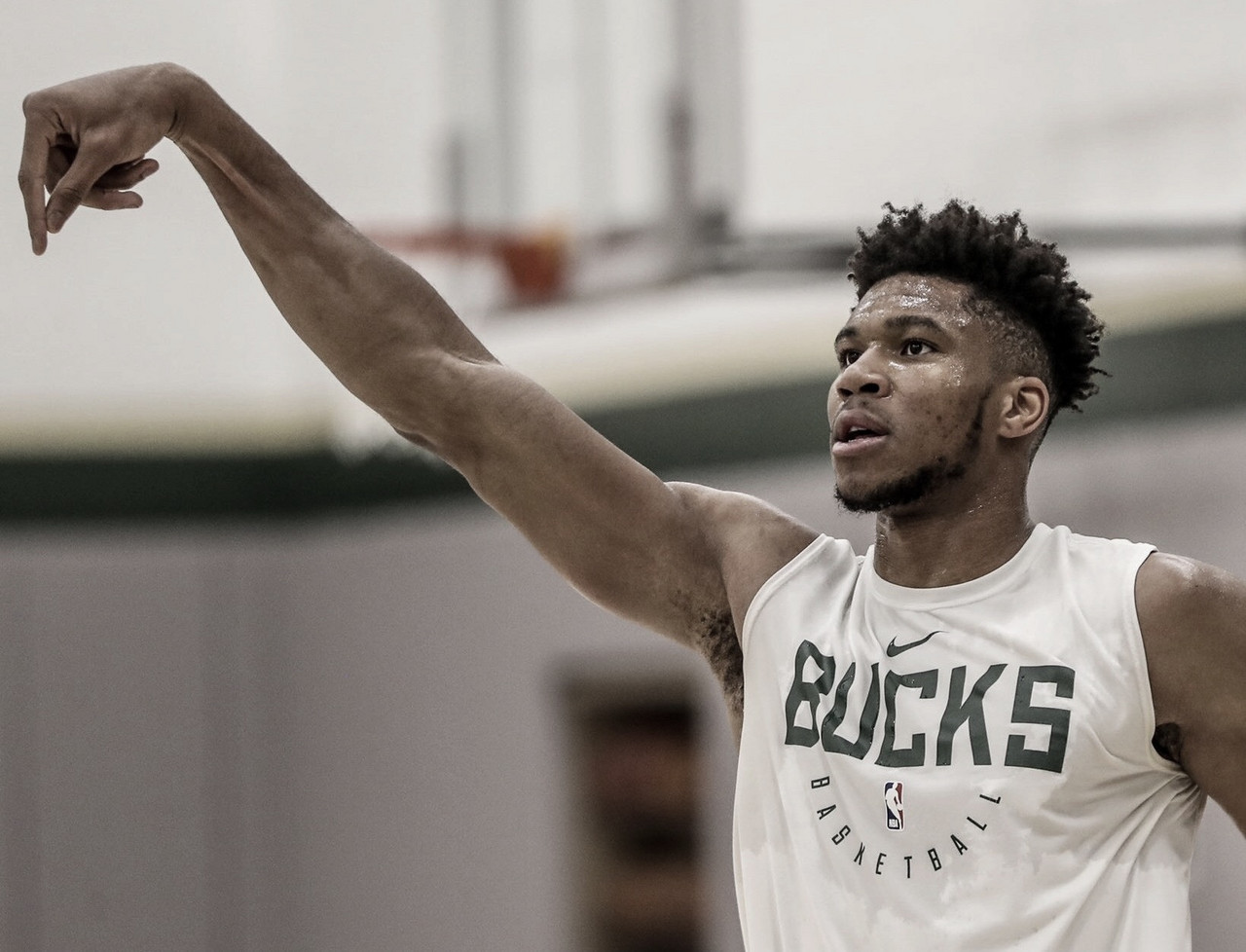 The two-time NBA MVP Giannis Antetokounmpo is waiting to make his final decision on whether signing a five-year, super-max deal with the Milwaukee Bucks or not.
That has been the main topic of conversation for the organization during the offseason. The 'Greek-Freak' was asked by the media about it, and stated that he's focused on this season and will wait for his agent and the front office to reach an agreement.
"Right now I'm not focusing on that," Antetokounmpo said. "I'm just trying to focus on myself, how I can get better, how I can help my teammates get better... Off the court about agents and contracts, I'm not focusing on that. Not that I don't care about it, it's a very big decision, probably the biggest decision I'll ever make."
Antetokounmpo has through December 21 to agree to a five-year, "supermax" extension (worth an estimated $228 million) that would begin after this 2020-21 season. If not, he's set to become a free agent next summer.
The last two years have been historical for the Bucks. Despite not being able to get the job done in the playoffs, Milwaukee have a combined 116-39 record over the past two regular seasons.
Last season, the 28 year-old averaged 29.5 points, 13.6 rebounds and 5.6 assists per contest, and aside from his second MVP, he won Defensive Player of the Year.
"It's not on my mind," Giannis added. "What's on my mind is playing basketball and improving every day. That's where it's been since Day 1 and it's never going to change. Year 8 or Year 25, not gonna change.
"I trust my agent, I trust Jon Horst and the ownership. I know this is really, really big in the city of Milwaukee and the NBA world and the media world and all that. But I've been a private person. Whenever I decide something or I sign a contract, you guys are probably going to know before I know.
"So I would appreciate, from now on, that we try not to talk as much about that and just focus on basketball. Because the answer is still going to be the same."