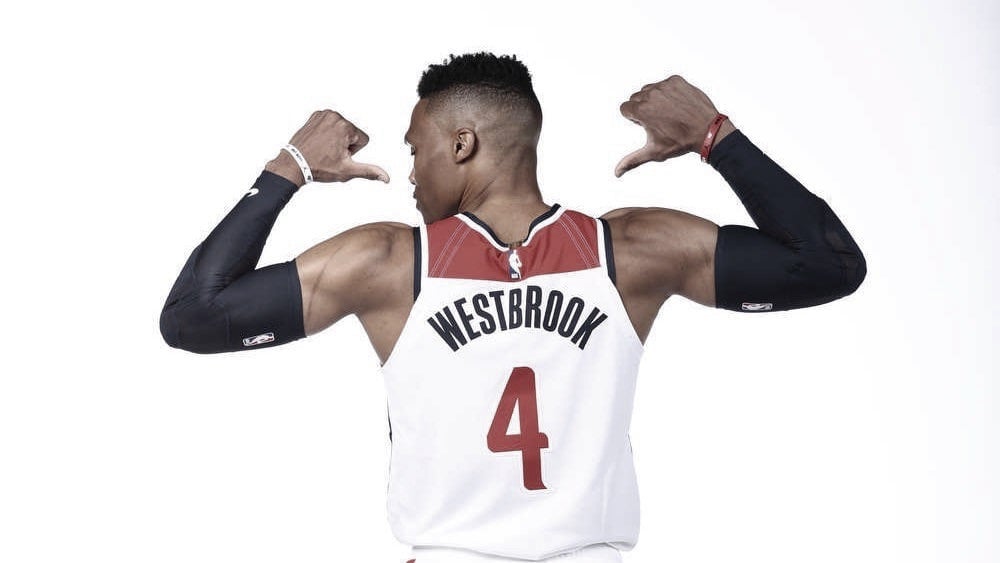 In order to reduce the fatigue from the short offseason, the Washington Wizards are not expected to play Russell Westbrook in back-to-back games, at least for the first half of the season.
Washington's Head Coach Scott Brooks told Chase Hughes of NBC Sports Washington that is unlikely 'the brodie' will play in both games of back-to-backs.
"This is going to be a grind," Brooks said. "He's not a youngster anymore even though he still has as much energy as anybody as I've seen."
The 32 year-old finished last season in early September, where the rockets were eliminated in the Western Conference semifinals by the Los Angeles Lakers.
Westbrook, who is still owed $131 million over the next three years, was acquired by the Wizards in a trade that sent John Wall to the Houston Rockets.
After one year in Texas, the nine-time All-Star Westbrook played in 57 games where he averaged 27.2 points, 7.9 rebounds and 7 assists per contest.
The NBA has only released the schedule for the first half of the season for the Wizards. In than span, the team has seven back-to-back games scheduled. The first is the second and third games of the season, both against the Magic.