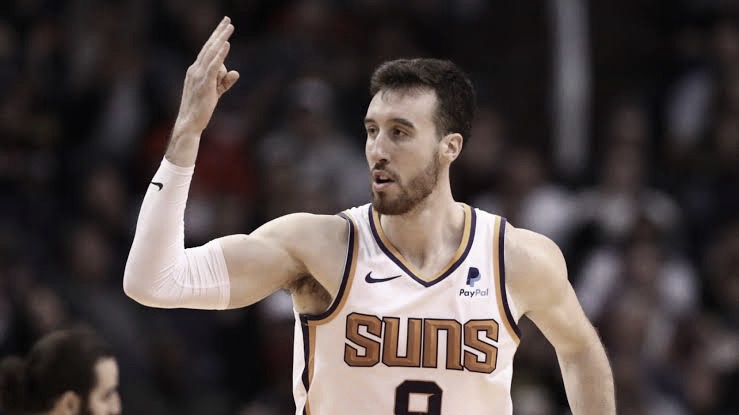 The Phoenix Suns are building a strong squad ahead of the upcoming NBA season. Not only do they have a nice starting five led by Devin Booker and Chris Paul, but also the Suns have focused a lot on their bench.
That's why the Suns have claimed big man Frank Kaminsky off waivers, according to The Athletic's Shams Charania.
The Phoenix Suns have claimed F/C Frank Kaminsky off free agency waivers, sources tell @TheAthleticNBA @Stadium.

— Shams Charania (@ShamsCharania) December 22, 2020
Kaminsky, who had the second year of his two-year, $10 million contract declined by the Suns during the offseason, signed with the Sacramento Kings on a non-guaranteed minimum deal but was waived.
The Suns recently waived big man Johnathan Motley, which opened up the roster spot for Kaminsky.
Last season, he averaged 9.7 points, 4.5 rebounds and 1.9 assists per game, shooting 45.0% from the field and 33.1% at three-point range.
The 27 year-old will play an important role off the bench for Phoenix, being along Dario Saric, Damian Jones and rookie Jalen Smith.