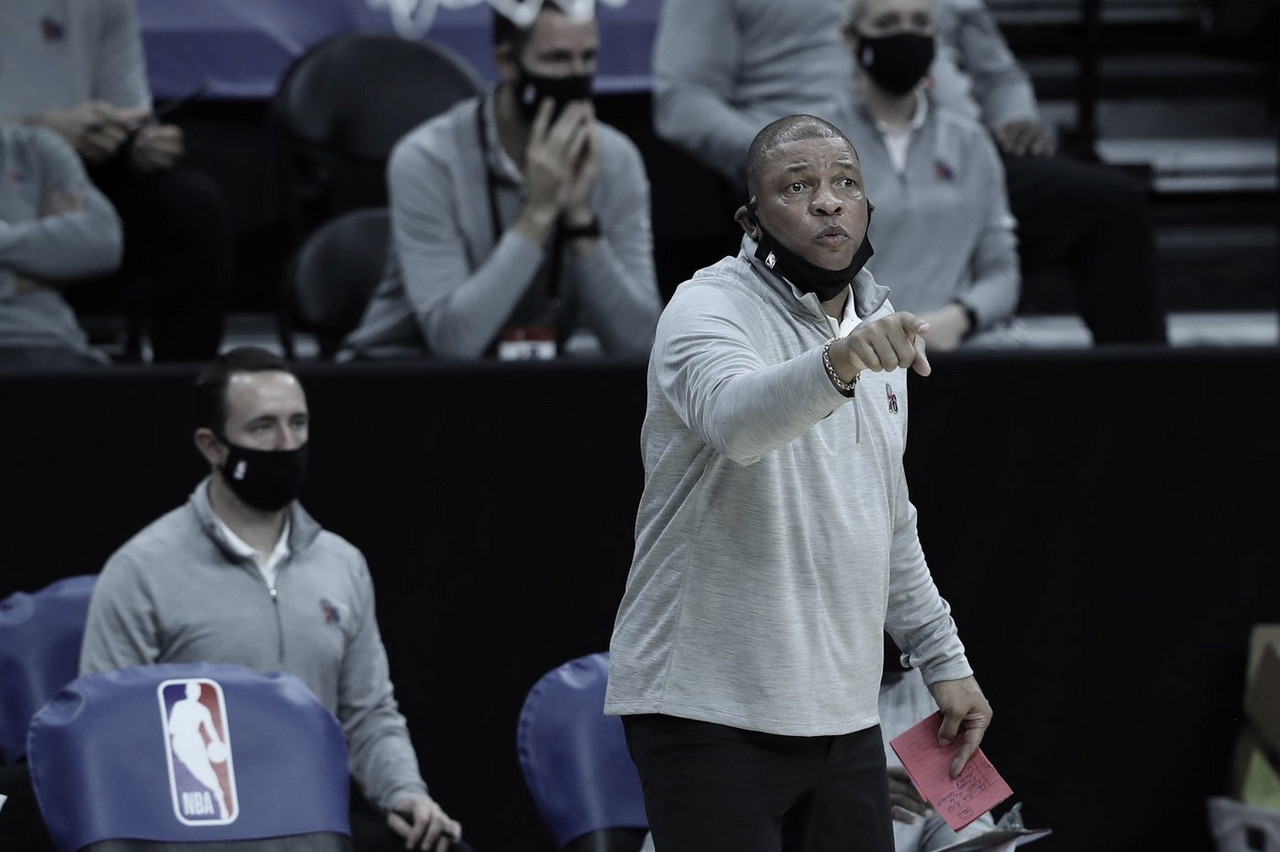 The Philadelphia 76ers head coach, Doc Rivers has passed Bill Fitch to hold 10th place in the NBA coaches' all-time regular-season wins list.
Rivers all-time record is 945-641 (.581).
Congrats to @sixers coach Doc Rivers for moving up to 10th on the all-time COACHING WINS list! #KiaTipOff20 pic.twitter.com/2rvZY4KuNu

— NBA (@NBA) December 27, 2020
Don Nelson leads the list wit 1,335 career wins, followed by Lenny Wilkins and Gregg Popovich with 1,332 and 1,273 respectively.
Rivers, who also coached the Celtics from 2004 to 2013 and Clippers until last season, led Boston to their last title in 2008, having players like Paul Pierce, Kevin Garnett, Ray Allen and Rajon Rondo in the roster.
''I remember growing up in Cleveland Lenny Wilkins setting the all-time win records,'' Sixers president of basketball operations Daryl Morey said. ''I think coach Doc Rivers has a chance to pass him in Philly.''
With his 945th career victory, @DocRivers has the 10th most wins among head coaches in NBA history. pic.twitter.com/S9ZAkOtx8W

— Philadelphia 76ers (@sixers) December 27, 2020