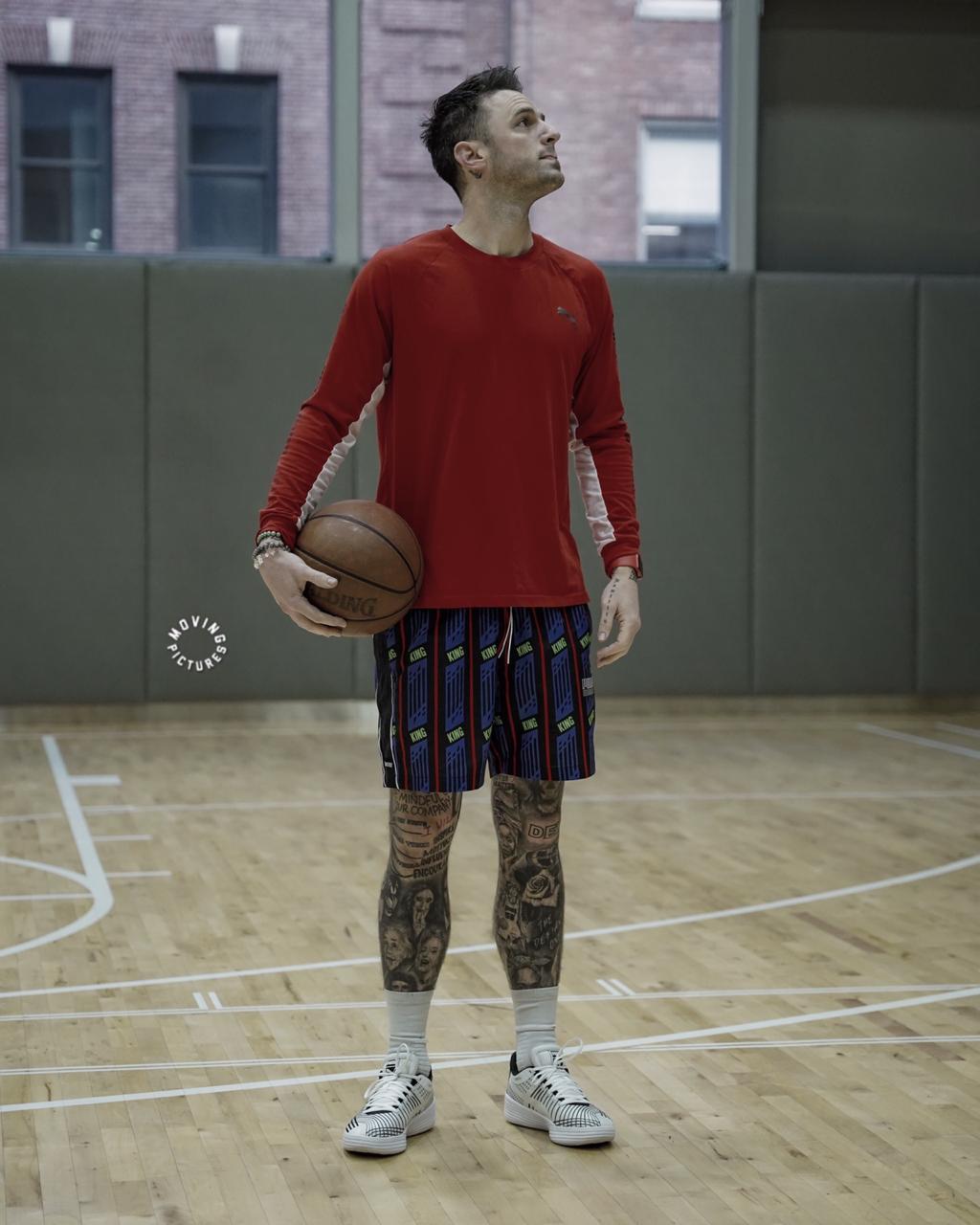 Working out NBA players used to be one thing until Chris Brickley came into the game and changed it for good. The skills trainer has transformed it into a lifestyle, and aside from making a name for himself, he's been able to put others in positions to success.
Brickley, who was a NCAA Division I student-athlete for the University of Louisville prior to coaching, has proved that life for trainers goes way beyond than just making players better.
Not only is he the first NBA skills trainer to ever sign a multi-year shoe deal, he is also the first skills coach to ever feature in a video game (NBA 2K) and to ever have his own menu item at Chipotle, 'The Chris Brickley Bowl'.
As Brickley keeps expanding his resume of skills, in 2021 he is set to release his first studio album titled 'Welcome To The Grind', which will feature rappers Dave East and Lil Durk as the Executive Producers.
His idea to produce the Black-Ops Album was to use the relationships he's made over the years, as Brickley was the first trainer ever to workout hip-hop superstars like Meek Mill, Drake, A Boogie, Chris Brown, J Cole, and others.
Chris told VAVEL that ''he's been always an outside the box thinker'', and added that coming from New Hampshire, he could've never imagined to have this amount of success.
''I credit all these success to working hard, and never getting too low or too high,'' he said. ''Just always being hungry and most importantly being a good person. When you're a good person in life good things happen.''
Brickley has been able to sign multiple partnerships over the years, including Stock X, American Express, Wilson, Smart Water and Red Bull, as well as becoming an ambassador for the worldwide hat brand, Lids.
By signing all of these deals, Brickley has been able to inspire people more than any other trainer. He does not only motivate coaches-in-the-making, but the entire basketball culture in general, which includes players, artists, kids and adults.
''I'm just thankful to be able to do things no trainer has ever done,'' Chris told VAVEL. ''I'm just wanna inspire the youth and make a blueprint for trainers.''
Let's not forget the skills trainer is a trend-setter as well, considering he is the reason why the NBA started to put hoodies in warm-up suits for players.
The entire concept of 'Hoodie Melo' for Carmelo Anthony began during one of Brickley's workouts at his private gym, 'The Summit', which started a huge backlash on social media that still lasts to this day.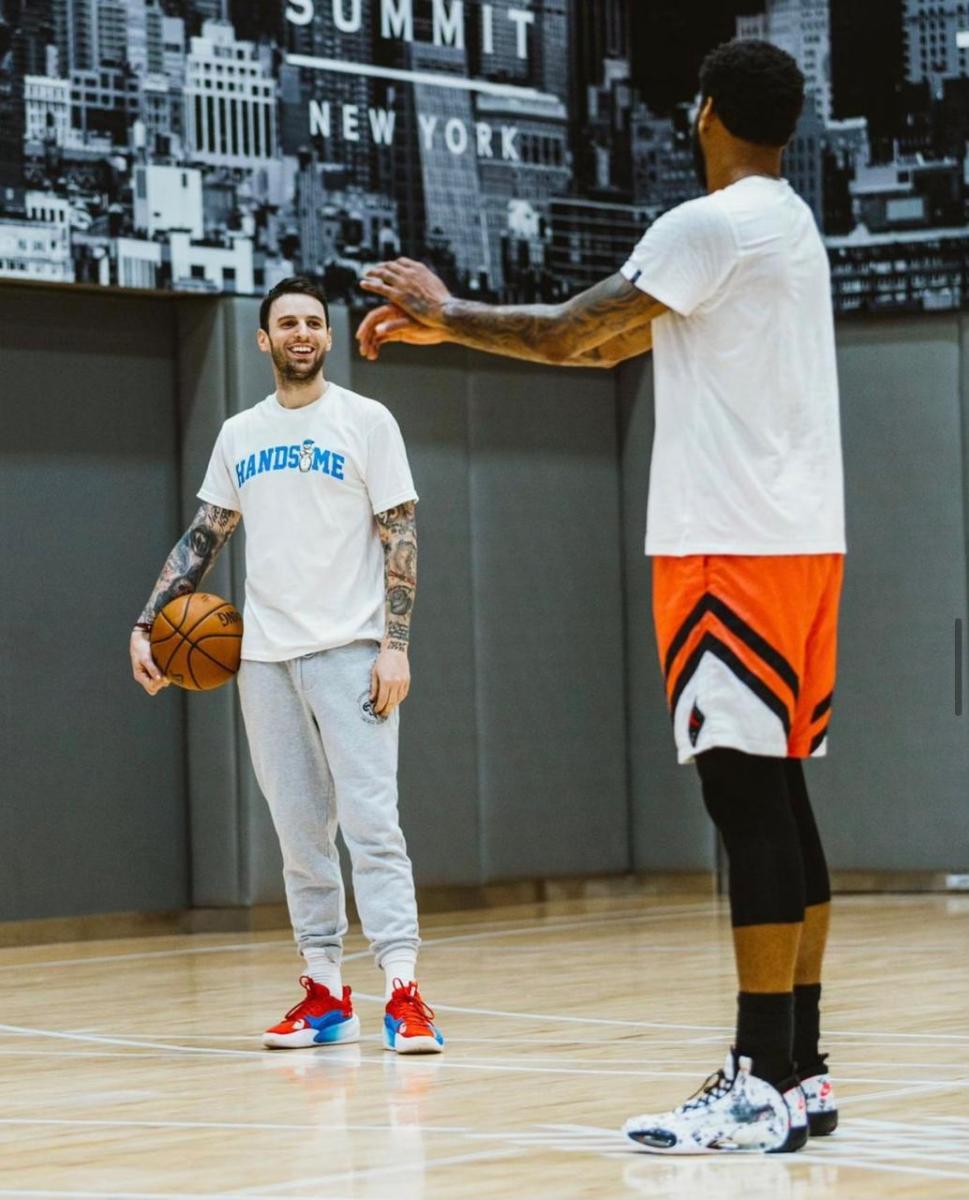 A topic that has become popular amongst the businesses in recent years is how common has been to see successful people with tattoos. Maybe 10 years ago was not an usual sight, but that's changed for good.
The New Hampshire native is a prime example of it, as he's covered with tattoos from his arms to his legs, and despite receiving critics at first, he's proved the doubters the most important thing in this world is to be your own person.
''Over the years tattoos have become more acceptable. When I first got them I wasn't sure how people would react,'' Brickley stated. ''Now I see trainers and businessmen with it and I'm glad is more accepted. I've always used it as an inspiration and let them (tattoos) tell the highs and the lows of my story.''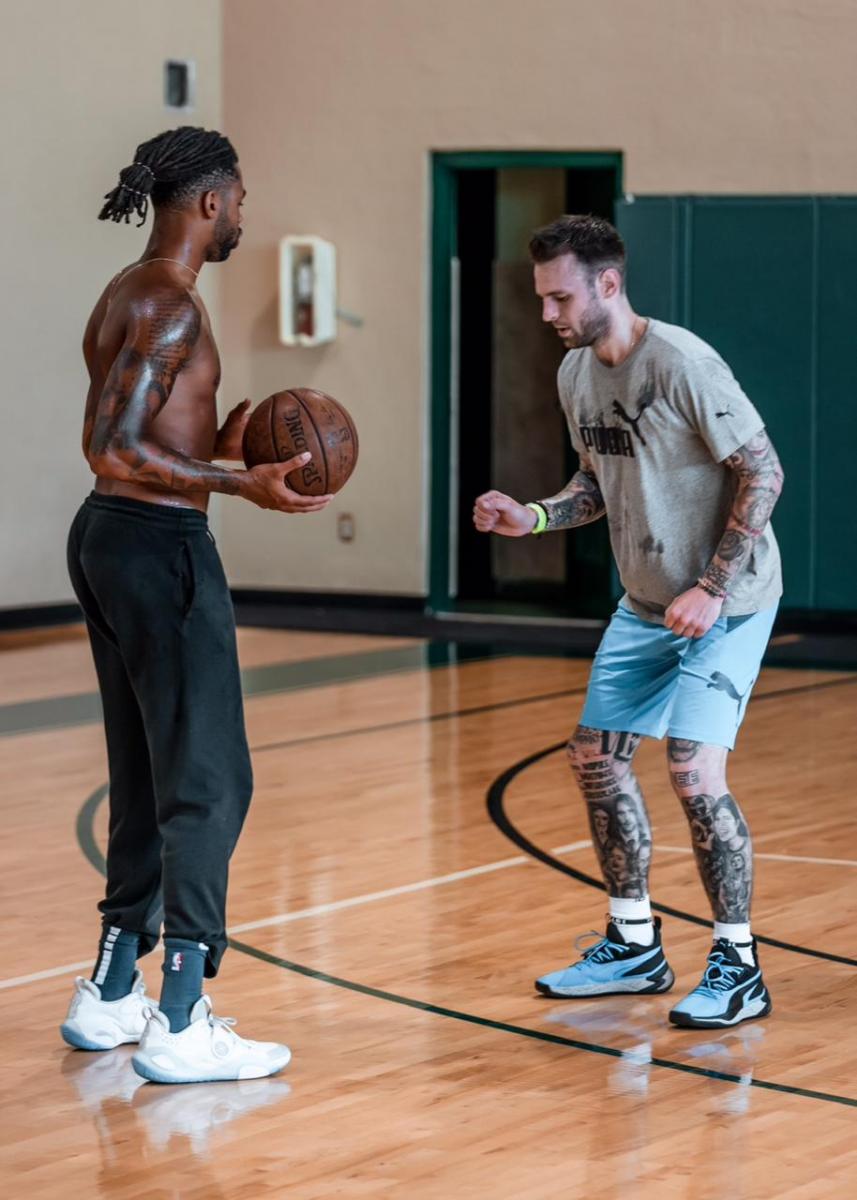 Is not strange Brickley has been able to make it to the top of his profession, considering that over the years he's been able to learn from two Hall of Fame coaches in Rick Pitino and Phil Jackson.
The skills trainer played for Coach Pitino while being a student-athlete at Louisville, while worked for Coach Jackson during his stint as the director of player development for the New York Knicks.
What makes Brickley so special is that despite all the fame, he's taken the time to put others in positions to success. Scott King, video coordinator for the Knicks, and Isaac Green, one of the best up and coming coaches in the world, are two people who have gotten the opportunity to intern at Black-Ops Basketball.
''One of the things I'm most proud of is having interns that get really good jobs,'' he added. ''Giving kids a platform where, after they're done interning with me, they can become very successful.''
All these accolades have inspired a generation, and by staying true to himself, Chris Brickley has become the most influential trainer of the decade.