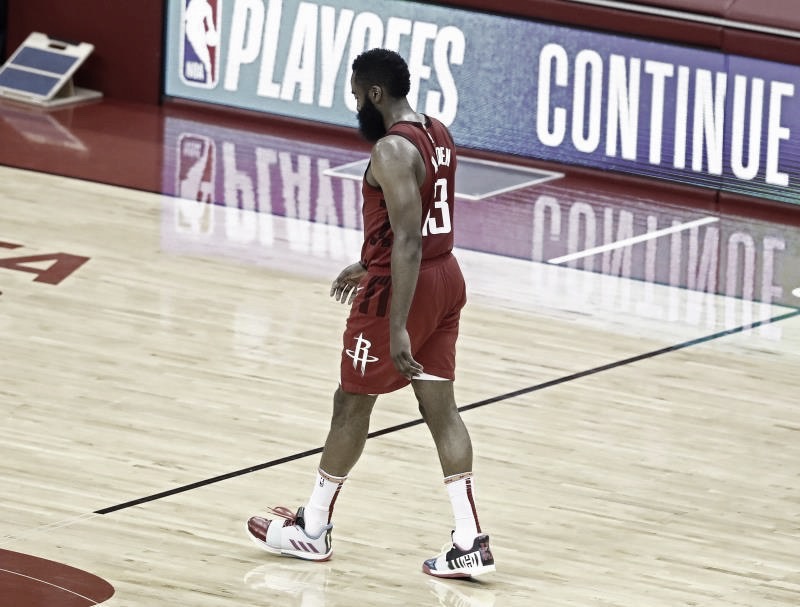 The blockbuster trade the entire NBA was waiting for since the offseason has finally happened, and three superstars are will reunite in Brooklyn.
ESPN's Adrian Wojnarowski has reported a four-team trade has been reached, with James Harden as the main-character, leaving the Houston Rockets and landing with the Brooklyn Nets.
The trade also involves several high-caliber players, including Jarrett Allen, Caris LeVert, Victor Oladipo and Dante Exum, as well as multiple future draft picks.
Guard LeVert, first dealt to Houston, was then traded to the Indiana Pacers for Oladipo.
Also, Center Jarrett Allen and forward Taurean Prince are headed from the Nets to the Cleveland Cavaliers in the deal, while the Rockets receive Cleveland's Exum and Brooklyn's Rodions Kurucs.
ESPN's Adrian Wojnarowski also reported Houston will Brooklyn's three unprotected first-round draft picks (2022, 2024 and 2026) in the deal, plus pick swaps in 2021, 2023, 2025 and 2027, as well as Cleveland's 2022 first-round pick, via the Milwaukee Bucks, and a future second-round pick from the Pacers.
For the Nets, they will received a 2022 second-round pick from the Cavaliers.
Sources: Full current trade:

Rockets: Victor Oladipo, Dante Exum, Rodions Kurucs, 3 BKN first-rounders (22, 24, 26), 1 MIL first (22, unprotected), 4 BKN 1st round swaps (21, 23, 25, 27)

Nets: James Harden

Pacers: Caris LeVert, 2nd-rounder

Cavs: Jarrett Allen, Taurean Prince

— Shams Charania (@ShamsCharania) January 13, 2021