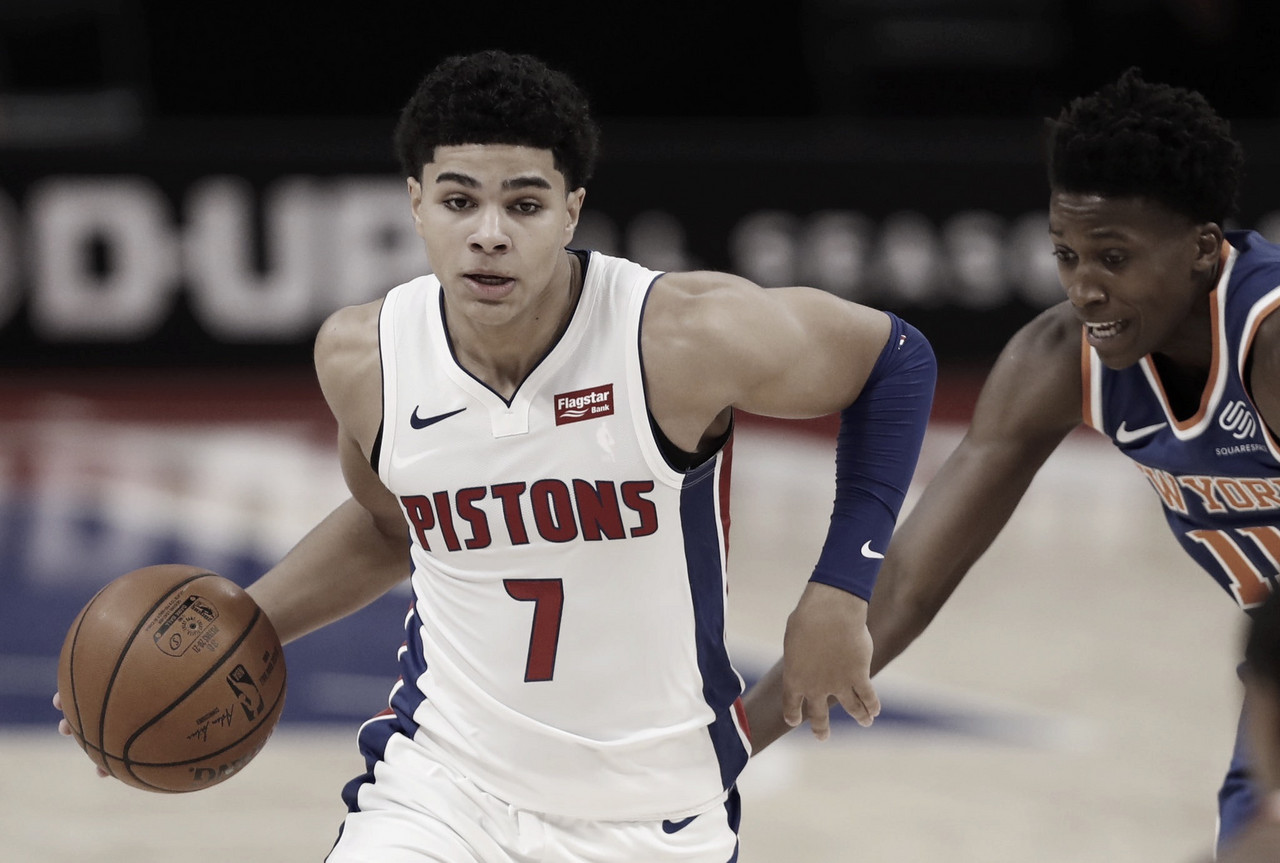 The Detroit Pistons may have drafted one of the most young talented guards in the league but they will have to wait to see him in his element.
Killian Hayes, who is averaging 4.6 points and 3.6 assists this season, was diagnosed with a torn right labrum.
The team said further evaluation of the injury indicated the origin as a subluxation, which is a partial dislocation. The 19 year-old will be treated with rest and rehabilitation and will be re-evaluated in eight weeks.
"The main thing I'm concerned with is making sure he stays connected mentally," Coach Dwane Casey said. "Young man coming to the NBA, first year, and all of a sudden you're disconnected because of injury. It can be traumatic."
The Pistons have made sure to state that they want to develop Hayes and play him through his mistakes. Hayes started every game from the season until getting hurt, on January 4 versus the Milwaukee Bucks.
"I'm not a medical doctor, but I would say any time you don't have to go under the knife, that's always good," Casey said of Hayes avoiding a call for surgery. "That was dodging a bullet."