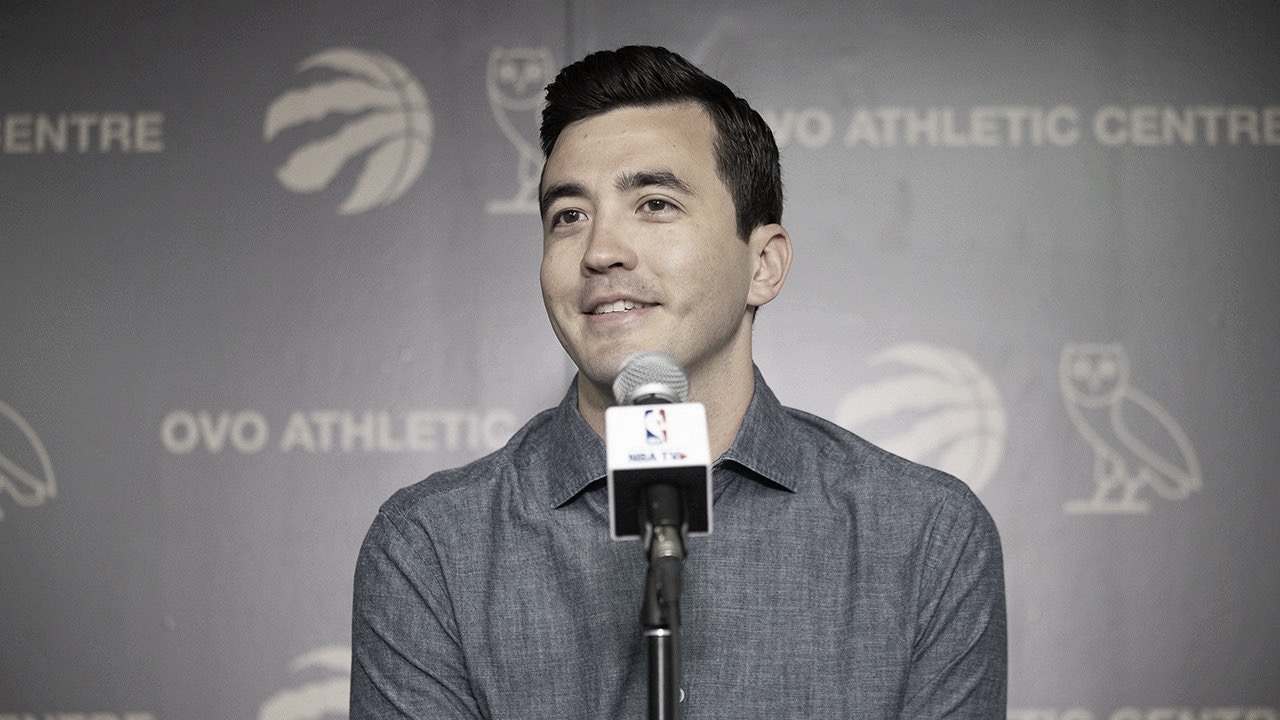 They may not be having their best season this year but that doesn't mean the Toronto Raptors are not an example of how a team should be run.
In order to try and keep maintain their consistency, the raptors have decided to sign GM Bobby Webster to a multi-year contract extension.
Got our guy. #WeTheNorth

GM Bobby Webster signs extension » https://t.co/34AwpmaHJj pic.twitter.com/2KIOXeCond

— Toronto Raptors (@Raptors) February 4, 2021
"I think everyone knows what Bobby (Webster) brings to our organization: intelligence, poise, and creativity," team president Masai Ujiri said. "I'm very pleased that our team will continue to benefit from his many skills."
Toronto is set for a while landing deals for both head coach Nick Nurse and now, GM Bobby Webster. The only one left to re-sign is Masai Ujiri, who is on the final year of his contract.
"It's great to be able to continue the work of building the next Raptor championship team, a goal which is part of our organizational DNA." Webster said.
Bobbby Webster was named Raptors general manager in June 2017, and according to the team, was one of the main architects of the 2019 NBA Championship team.