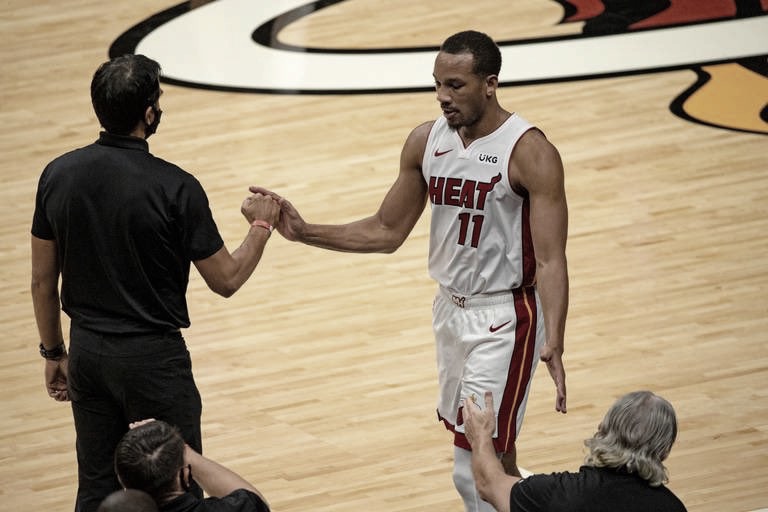 The Miami Heat have not lived up to the expectation this year, especially coming fresh off an NBA Finals run in the Orlando Bubble.
The main reason behind their underachievement so far this season is injuries, including Meyers Leonard, who will be sidelined for the rest of the season after undergoing shoulder surgery.
Things don't seem to get any better in South Beach. The Athletic's Shams Charania reported Avery Bradley will miss at least three weeks with a strained right calf.
Tough injury news for the Heat: Guard Avery Bradley will miss 3-to-4 weeks with a strained right calf, sources tell @TheAthletic @Stadium.

— Shams Charania (@ShamsCharania) February 5, 2021
Bradley, who signed with the Heat as a free agent this past offseason, has played in 10 games this season with one start. He's averaging 8.5 points, 1.8 rebounds and 1.4 assists per game while shooting a career-best 42.1% on 3-point attempts.
Bradley also joins Forward Maurice Harkless and Chris Silva in the injury report for Miami. Harkless has a thigh injury, while Silva is dealing with an injured hip.