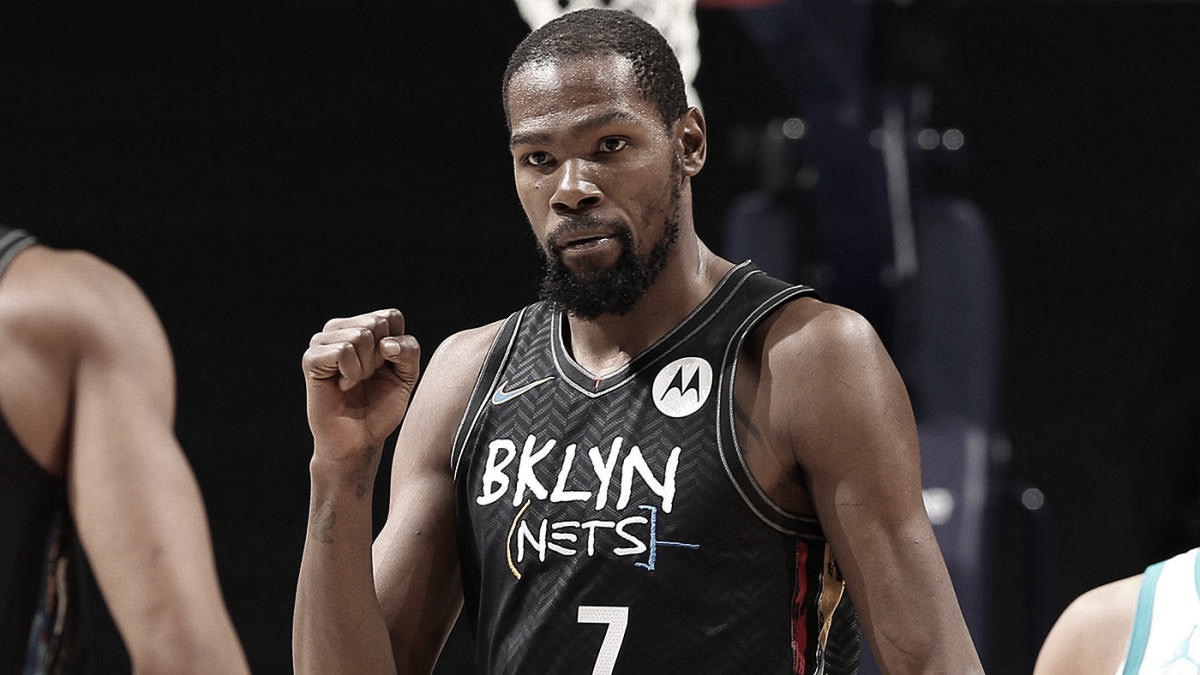 Coming fresh off an achilles injury, Kevin Durant just wants to get back to the floor and display the abilities that make him one of the greatest scorers in the history of the league.
For the second time this season, the Brooklyn Nets star will be forced to miss some time due to the health and safety protocols by the CDC and NBA.
'KD', who will miss at least three games before being eligible to return to the Brooklyn Nets, was in contact with a person who tested positive for Coronavirus.
According to The Associated Press, Durant drove in a car with a team employee three times. Reportedly, both Durant and the team employee were not wearing masks.
Despite being in contact with them, all other Nets players and staff continued to test negative, so there was no reason to postpone games.
This season, 'KD' has averaged 29.5 points per game along with 7.4 rebounds and 5.2 assists through the 18 contests he's participated in.
Durant was in a car with the team employee on three separate occasions Friday. The Nets' MVP candidate continues to test negative for COVID-19, sources say, as have all other Nets players and team staff. https://t.co/FbDSiypcTu

— Shams Charania (@ShamsCharania) February 6, 2021