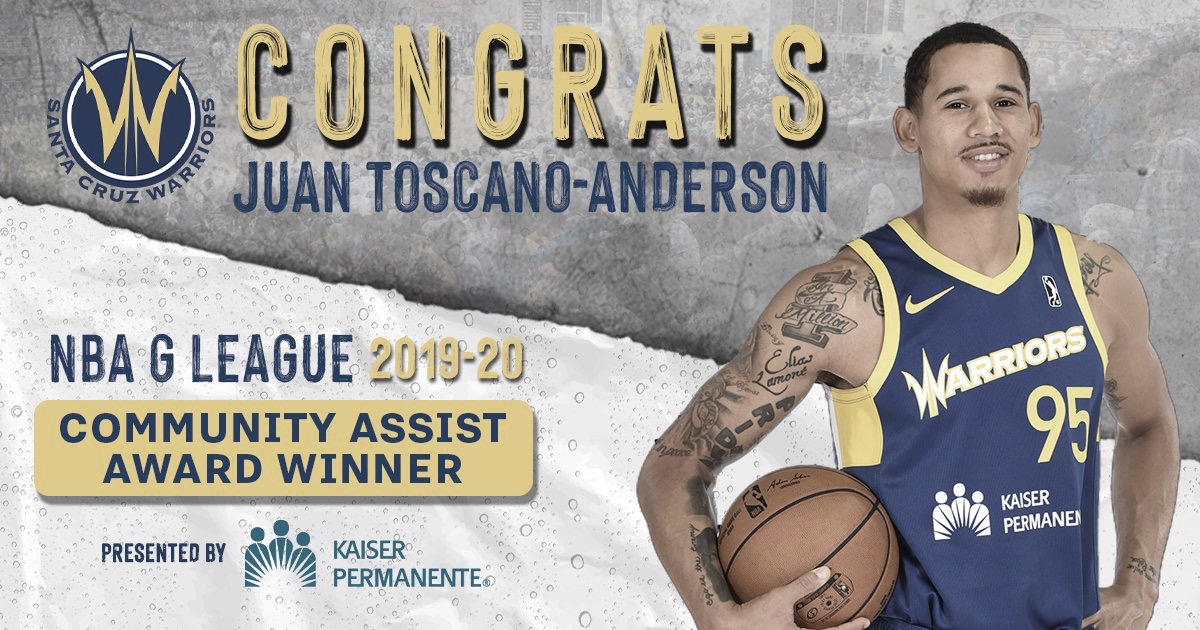 Whether he's in Mexico or Oakland, and whether he's with the Golden State Warriors or the Santa Cruz Warriors, Juan Toscano-Anderson has prioritized helping communities in need during his time in the NBA.
Toscano-Anderson, who is only the fifth Mexican player ever to play in the association, has been named recipient of the first-ever NBA G-League Community Assist Award Presented by Kaiser Permanente.
congrats to @juanonjuan10 on winning the 2019-20 Seasonlong Community Assist Award presented by @kpthrive.

thank you for everything you do in the Santa Cruz community 👏 pic.twitter.com/9kSMg9lLjO

— NBA G League (@nbagleague) February 9, 2021
The league released in an official statement that Toscano-Anderson's ''continued commitment to positively impacting the lives of children and families in Santa Cruz and Oakland, especially those from the Latinx community,'' is the reason why he won the award.
Last season, the 27 year-old spent his All Star break hosting a basketball clinic at a local elementary school in Monterrey, Mexico, where he played for two seasons earlier in his career.
🗣️Special thank you from @juanonjuan10 on his @nbagleague Community Assist Award Presented by @kpthrive #SeaDubs pic.twitter.com/psybCFBHSe

— Santa Cruz Warriors (@GLeagueWarriors) February 9, 2021
In addition, Kaiser Permanente and the NBA will donate $10,000 on his behalf to the 100% College Prep Institute.