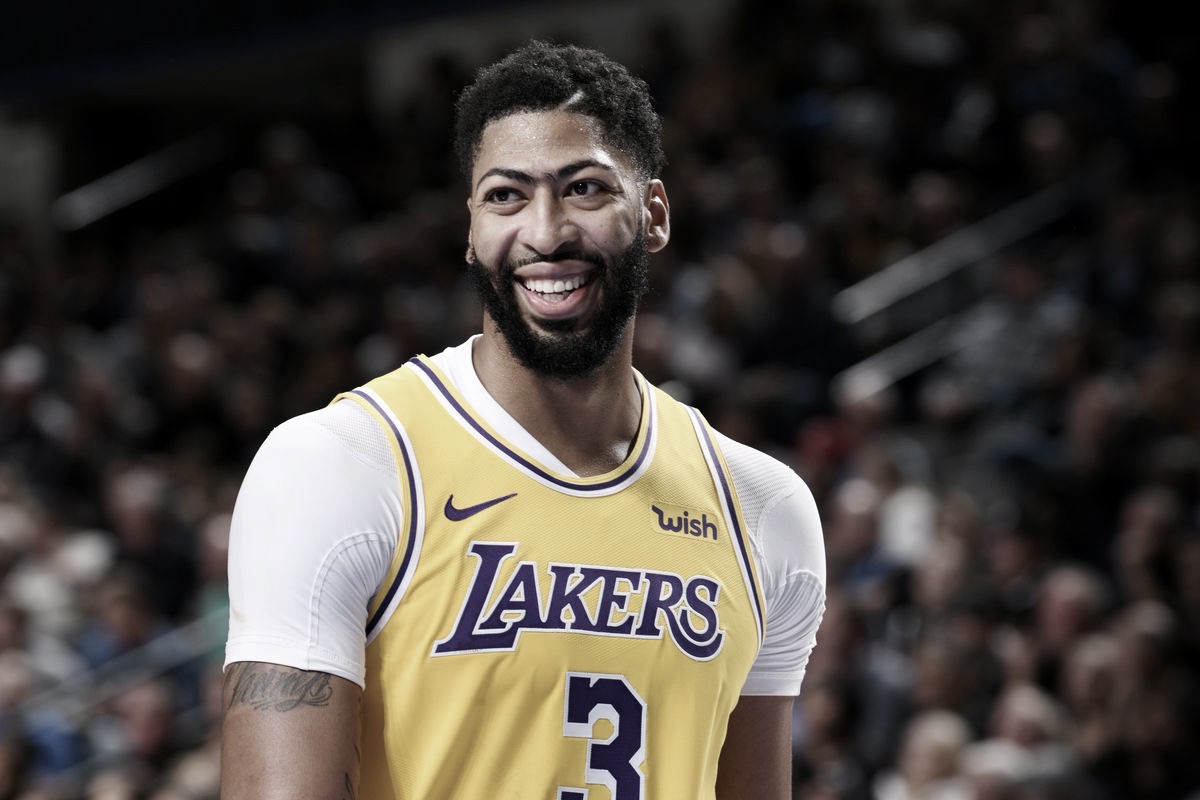 In order for the Los Angeles Lakers to have a chance of winning the title for the second consecutive year, Anthony Davis has to be playing at a stellar level.
ESPN's Adrian Wojnarowski confirmed LeBron James will have to hold the fort down in Los Angeles for a while, as Davis will miss at least two weeks with a calf strain.
Anthony Davis will be re-evaluated in two to three weeks after suffering a calf strain, source tells ESPN.

— Adrian Wojnarowski (@wojespn) February 15, 2021
'Woj' stated the Lakers will be careful with Davis return, which could be sometime after the All-Star Break running March 5 to 10.
'AD' re-aggravated a tendonosis injury in his right Achilles, which kept him out for a couple of games earlier in the season.
The forward bumped legs with Nikola Jokic, as the Denver Nuggets center's right knee made contact with Davis' right quad.
"I don't want to mess around with this type of injury," Davis said. "Just trying to figure out the best steps."
This season, Davis has continued to be great for the Lakers, averaging 22.8 points per game, along with 8.4 rebounds and 3 assists, shooting more than 50% from the field.