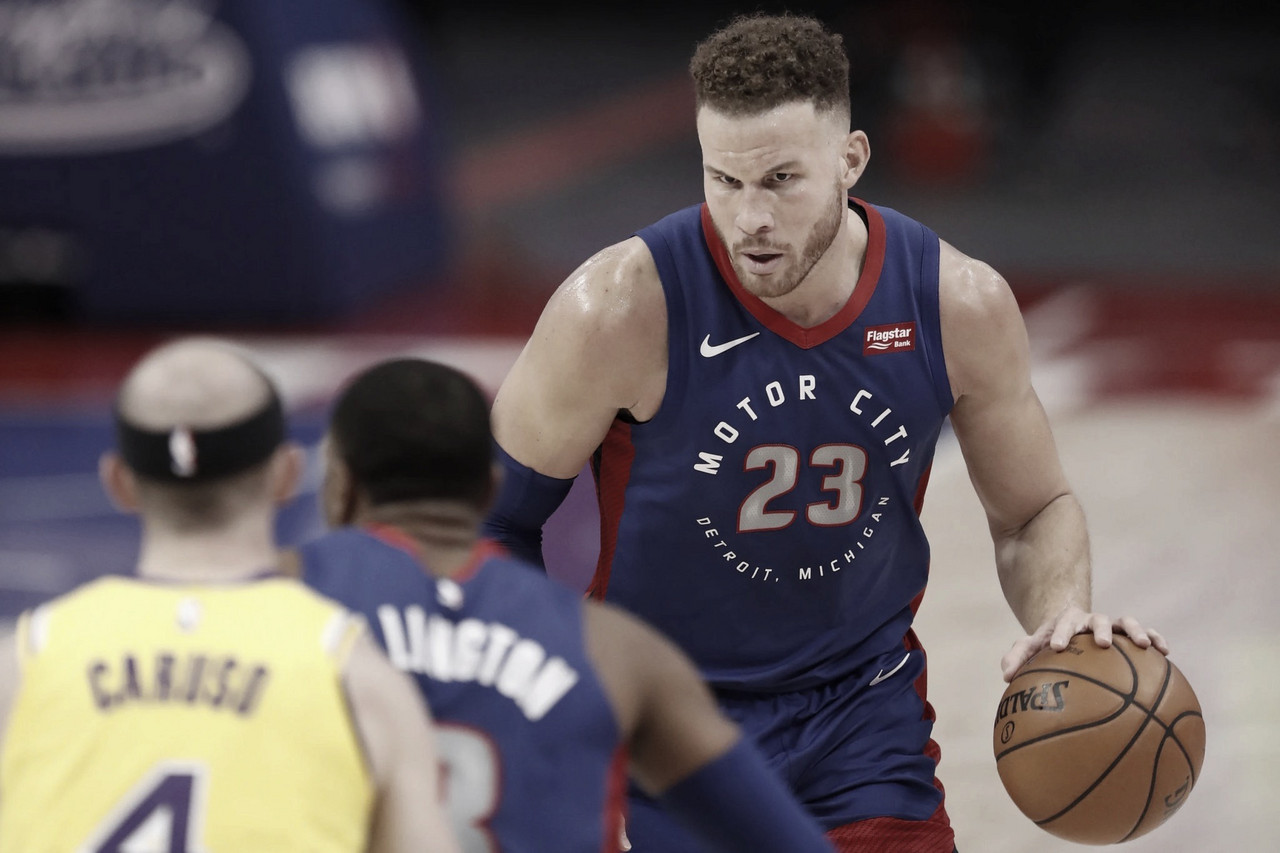 Blake Griffin may not be the same athlete that caught our attention back in 2013 with his incredible dunks and athleticism. Now, is role is limited, and by being able to shoot the three-pointer, Griffin can still be a valuable asset for a contender.
ESPN's Adrian Wojnarowski reported Griffin will be out of the Pistons lineup until the franchise and his representatives work through a resolution on his playing future.
ESPN story on Blake Griffin and Pistons agreeing that he will be out of the lineup until the franchise and his reps can work through a resolution on his playing future: https://t.co/EHsnV9sED8

— Adrian Wojnarowski (@wojespn) February 15, 2021
The team will continue to seek a deal to move Griffin until the March 25 trade deadline. The former All-Star forward is still owed a remaining $36.6 million this season, and $39 million in 2021-22.
"It's a situation where we're rebuilding and retooling and we have to give those minutes to guys like Saddiq (Bey)," coach Dwane Casey said.
Griffin is averaging 12.3 points, 5.2 rebounds and 3.9 assists per game for Detroit this season.
In a statement, Griffin told ESPN: "I am grateful to the Pistons for understanding what I want to accomplish in my career and for working together on the best path forward."
The 33 year-old arrived to Detroit in January 2018 via trade, recently after signing a five-year, $171 million max deal with the Los Angeles Clippers.