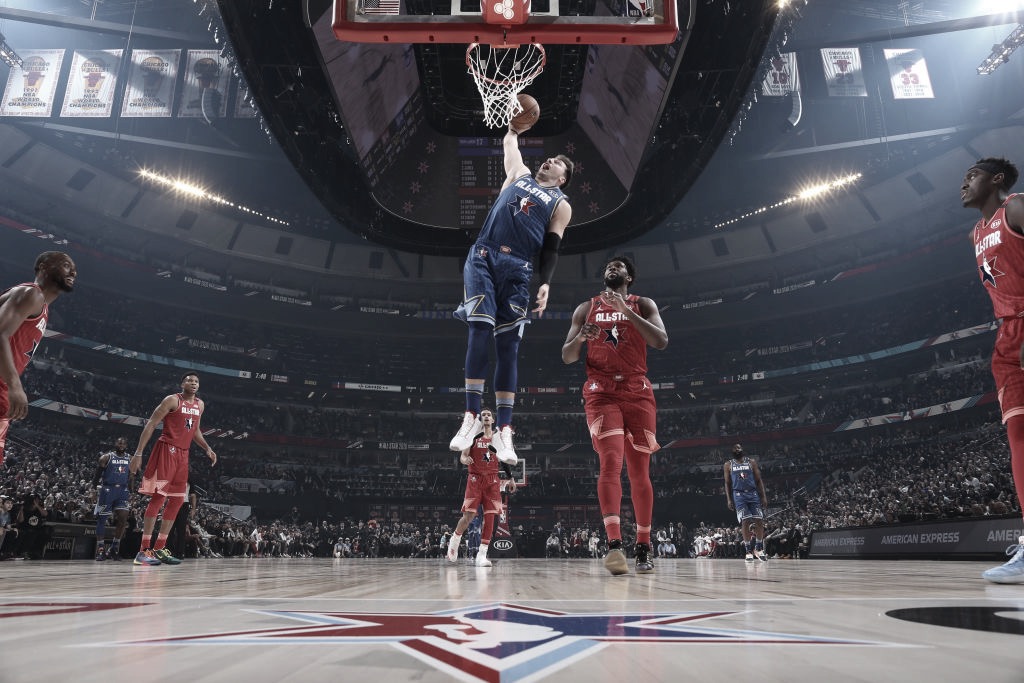 The NBA has sent its 30 teams a memo clarifying the things that players are and are not allowed to do during the All-Star break between March 5-10.
All players participating in All-Star Weekend are allowed to travel only to their out-of-market home before going to Atlanta. In addition, everyone traveling to and from Atlanta will do so by private transportation that will be provided by the NBA. Each player will have to have a negative PCR test on March 6 and 7 before participating in any of the All-Star festivities, and all will be allowed to bring a "limited" amount of family or close friends with them, though all will have to follow the same testing and travel protocols that the players will.
ESPN's Adrian Wojnarowski confirmed that during their time in Atlanta, players and any guests they bring with them will only be allowed to be at the hotel or the arena.
During All-Star in Atlanta, players and guests will be required to remain at the designated players' hotel except for leave for All-Star activities at arena, memo says. https://t.co/j8RbByoEMp

— Adrian Wojnarowski (@wojespn) February 15, 2021
For players not taking part in All-Star Weekend, they can either stay in their home markets or travel within the country, but are barred from staying in public accommodations, like hotels, if they do travel, and are not allowed to travel internationally.
In order to try and avoid the spread of the virus, for the first week following the break, teams are going to require the current game day testing regimen each day, regardless of whether teams have a game that day or not.