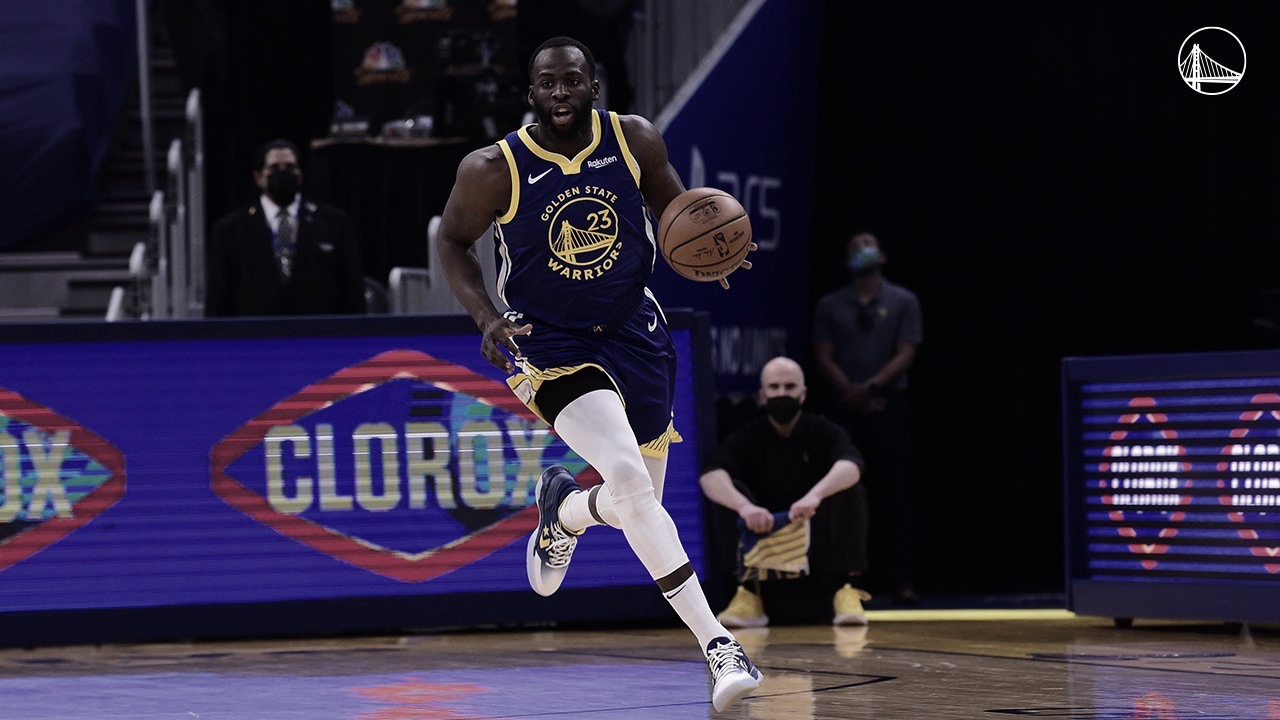 Draymond Green open a conversation on how teams are allowed to treat their players when trying to move them, compared to how players are meant to act when they want to leave.
The conversation came as a result of the Cleveland Cavaliers making it known publicly that they are trying to trade the two-time All-Star, Andre Drummond.
The Cavs have elected to no longer play Drummond whilst they look to move him.
Green said: "To watch Andre Drummond before the game sit on the sideline, then go back to the back, then come out in street clothes because a team is going to trade him is bulls**t."
He talked about how different players who want a trade are treated. He said James Harden was "castrated for wanting to go to a different team" but teams don't receive the same backlash for their not sticking by players.
"As a player your the worst person in the world when you want a different situation, but a team can say they trading you and that man is to stay in shape, he is to stay professional, and if not his career is on the line.
"At some point, this league has to protect the players from embarrassment like that."