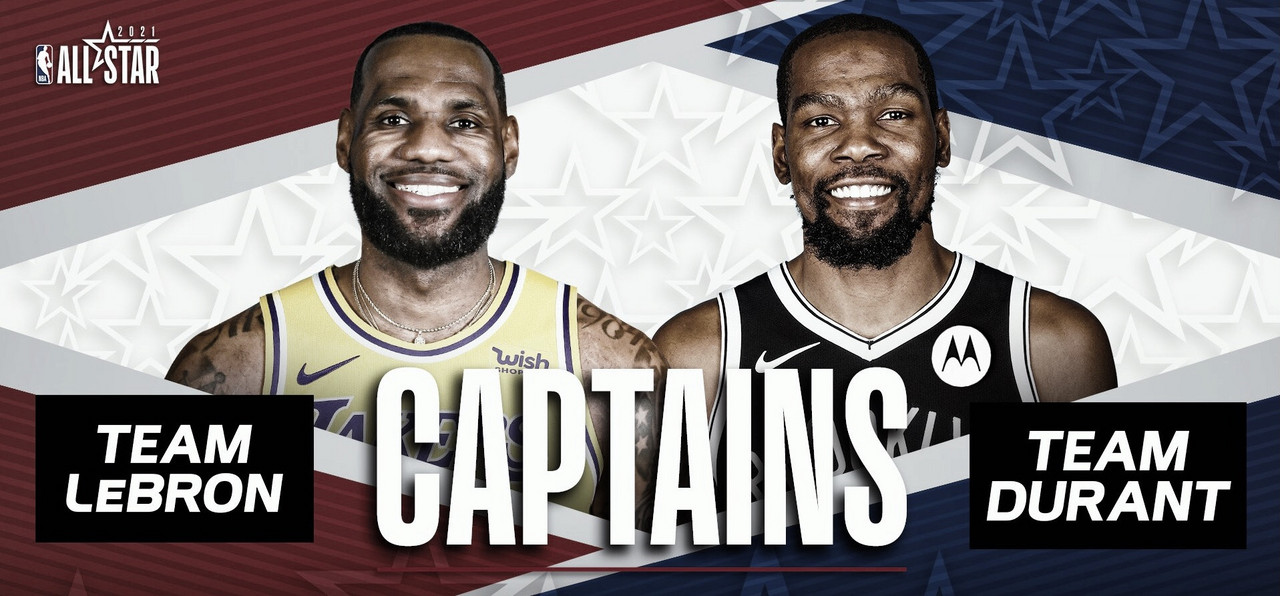 The NBA All-Star Game will take place despite some players, such as LeBron James, De'Aaron Fox, and Giannis Antetokounmpo objecting.
The starters have been announced. The starters from the Eastern Conference will be Kevin Durant, Kyrie Irving, Bradley Beal, Joel Embiid, and Antetokounmpo.
Last year, Antetokounmpo was made captain out of the East All-Stars, but this year Kevin Durant will lead and select a team.
Beal earns his third All-Star selection after being controversially left out of the game last year.
Out of the West, LeBron James has been made captain after getting the most votes. There have been two All-Star games in this format of captains selecting separate teams. James has captained the winning side both times.
Steph Curry, Luka Doncic, Kawhi Leonard, and Nikola Jokic have also been selected from the Western Conference as starters.
Doncic will make his third appearance in the All-Star game with some controversy as people question him being voted a start over Damian Lillard. Both players are having a great season, but the fan vote seemed to have clinched Doncic a spot in the starting lineup over Lillard.
Durant and James leading teams to face each other will be interesting as the pair continue their on-court rivalry at the All-Star game. Will Durant lead his All-Star team to beat the undefeated Team James?
Despite the debate over whether or not the NBA should be having an All-Star game, the game is definitely going to be something to look forward to.