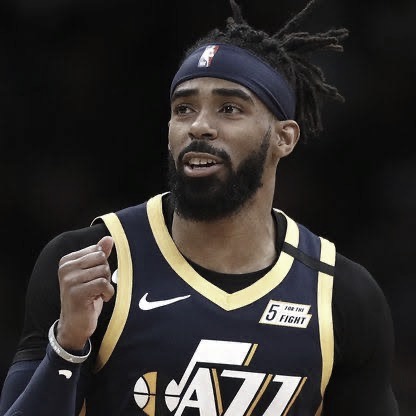 Mike Conley has been playing at an elite level for the Utah Jazz. Does he have a case for being included in the All-Star game?
Yes. One big reason Conley deserves to be considered is his part in how great the Jazz have been. Utah is currently top of the Western Conference, with 24 wins and 6 losses, the best record in the NBA.
Their starting point guard, Conley, deserves a lot of credit for how strong they've been. In his second season with this team, after 12 seasons with the Memphis Grizzlies, he seems to have fully adapted to it.
Conley is averaging 16.5 points and 5.6 assists this season. He is also shooting 41% from beyond the arc, the best he has ever shot in his career. He is also averaging 6.7 attempted 3-pointers a game, another career-high.
A big part in how good Utah's offense is the Rudy Gobert and Conley pick and roll. Conley and Gobert have shown to be one of the better point guard-center duos in the league.
It seems that Conley and Gobert's court chemistry has improved significantly since his first year at Utah last season.
Conley has never made an All-Star game despite being in his 14th season.
Conley said: "That would mean the world to me obviously, it would say a lot about me as a person after the year I had last year to come back and compete at the level I've competed at.
"I do feel like I've played well enough to be in that conversation, and to quite frankly be, you know, one of those reserves."
With the Jazz having the best record in the league, and Conley playing at this level it's hard to not consider him for the reserves.
Although, it must be said that there is a lot of competition for these spots, so despite Conley performing at an elite level, it would be understandable if he didn't make it.