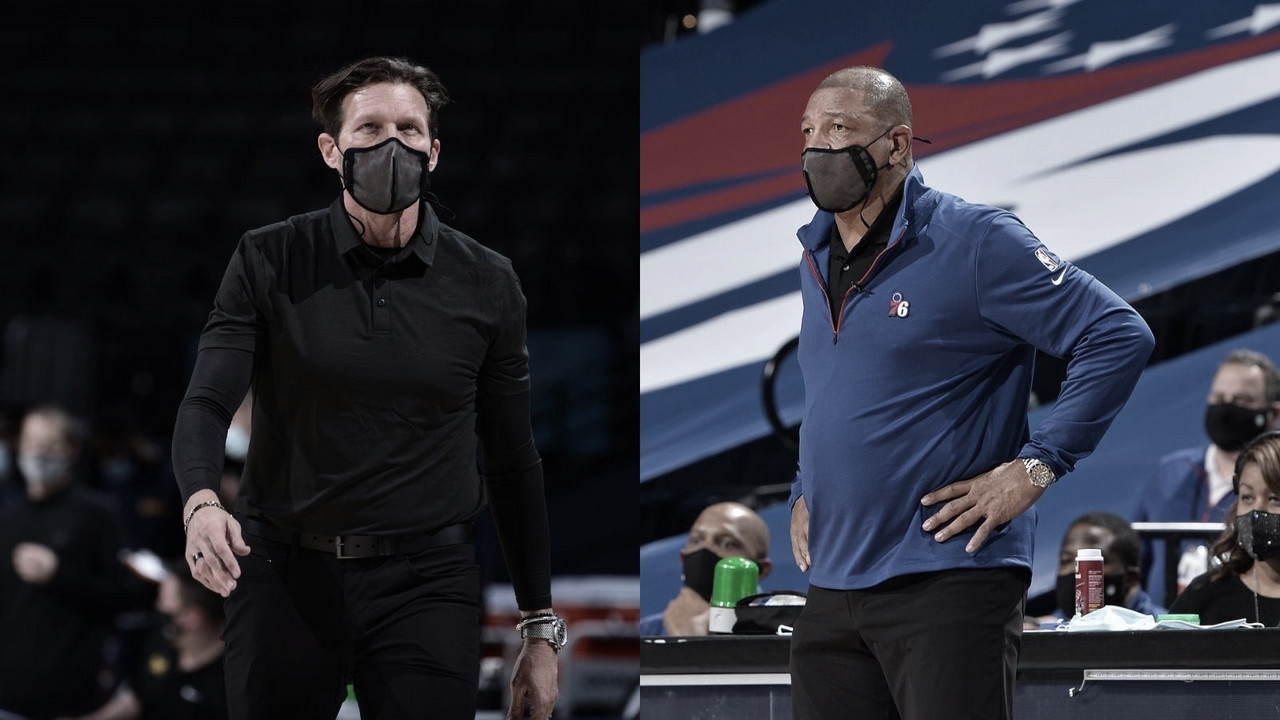 Utah Jazz head coach Quin Snyder and Philadelphia 76ers head coach Doc Rivers will coach the two All-Star teams on March 7.
Snyder will coach Team LeBron and Rivers will take charge of Team Durant. They earned this honor from both coaching teams that hold the 1st seed in their respective conferences.
This will be the first time Snyder has ever coached an All-Star game and he will the first Jazz coach to do so since Frank Layden in 1984. Utah currently has the best record in the NBA, with 25 wins and 6 losses.
They have two players in the All-Star game, Donovan Mitchell and Rudy Gobert. Mitchell and Gobert make their second All-Star game after earning their first selections last year.
Utah also had another player who some would argue deserved to make the All-Star game in Mike Conley. However, Conley wasn't able to get his first All-Star game selection despite being a big part of Utah's success.
This will be Rivers' third selection, his first two All-Star selections came from his time with the Boston Celtics in 2008 and 2011.
The Sixers are currently leading the East with a record of 21 wins and 11 losses. They also have two players participating in the All-Star game, Joel Embiid and Ben Simmons.
Embiid is in the race for this season's MVP award and starting the game. Simmons was selected as a reserve to the surprise of many.
However, he is having a good season, just some people thought the likes of Trae Young and Domantas Sabonis have been having a better one.
Rivers, like Snyder, also had another member of his team that some would say deserved an appearance in Tobias Harris.
The two have earned the right to coach the All-Star teams, and the game should be exciting, whether or not you believe the NBA should be having it or not.