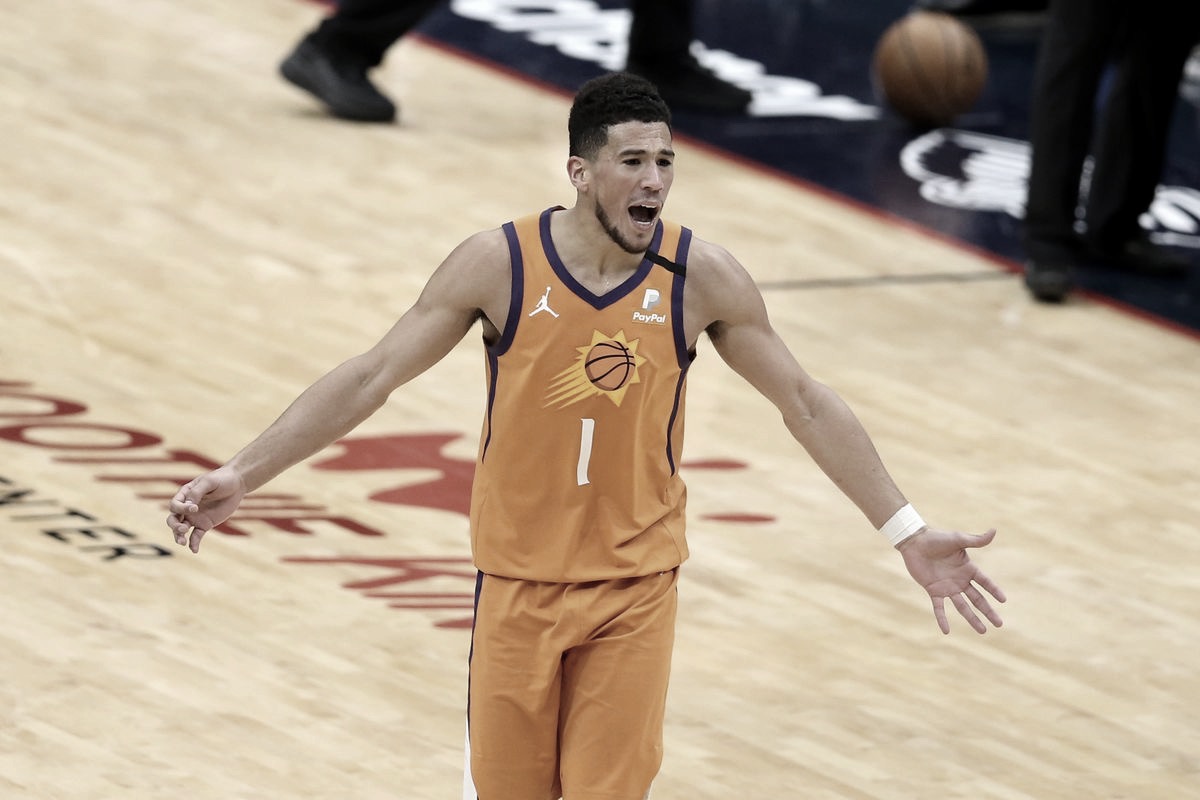 Devin Booker has been selected to replace Anthony Davis on the 2021 All-Star reserves.
Davis was ruled out for the All-Star game due to an MRI scan revealing a calf strain. The scan also revealed Achilles tendinosis aggravation, a source told ESPN's Adrian Wojnarowski.
Before Booker was named Davis' replacement, a lot of people thought he was snubbed from the team. Even LeBron James spoke on him being left out of the All-Star team.
Booker is averaging 24.7 points per game, shooting 50.1% from the field. The Phoenix Suns are having a good season, currently in the 4th seed in the Western Conference.
They have a record of 20 wins and 10 losses, the fourth-best record in the NBA.
This marks Booker's second All-Star team selection, both times coming after someone had to pull out of the game. The first being Damian Lillard pulling out of the 2020 All-Star game with a groin injury.