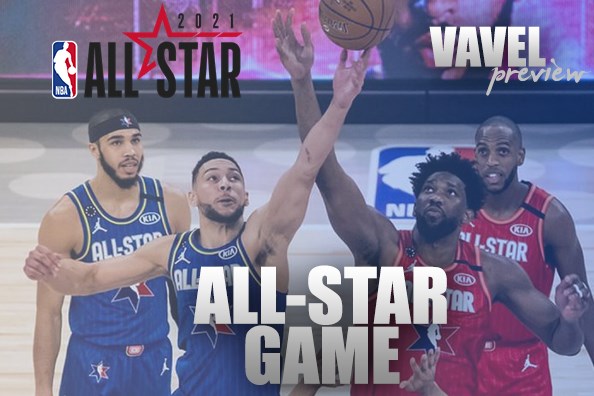 The teams of the All-Star game have been officially drafted and we know now who will be on Team LeBron and Team Durant.
The 70th All-Star game will take place Sunday in Atlanta. Despite LeBron James, his number one pick Giannis Antetokounmpo, and many other players, not wanting an All-Star weekend it certainly looks to be a great event.
LeBron James received the first pick due to having the most votes and his first pick was Giannis Antetokounmpo.
Kevin Durant's first pick was his teammate at the Brooklyn Nets and James' former teammate, Kyrie Irving.
Team LeBron starters in the order they were picked:
Team LeBron reserves in the order they were picked:
Jaylen Brown
It is no surprise the reigning back-to-back MVP went first in the draft, and the all-time great point guard Curry going second.
Curry and James were rivals for most of their careers so seeing them play together in the All-Star game is going to be special.
James has also spoken highly of Doncic in the past, and the two have been compared on the similarities of their game.
"With the third pick, I'm going to go with Luka magic from the Dallas Mavericks," James said.
Team LeBron will be coached by Quin Snyder, head coach of the Utah Jazz.
Team Durant starters in the order they were picked:
Bradley Beal
Jayson Tatum
Team Durant reserves in the order they were picked:
Nikola Vucevic
Donovan Mitchel
Team Durant will be coached by Doc Rivers, head coach of the Philidelphia 76ers.
"I mean this is pretty obvious pick," Durant said, before selecting James Harden as the first pick from the reserves.
Both Durant's teammates will be on his team, although Durant will not participate due to injury.
Even without himself, Durant's team is definitely stacked. He has some of the best players in the NBA right now in his team.
Such as the 2020 All-Star MVP, Kawhi Leonard, and Joel Embiid, the current leader of the regular season MVP race.
It's hard to call who will win the All-Star game but we should expect a competitive game with the best players in the league.