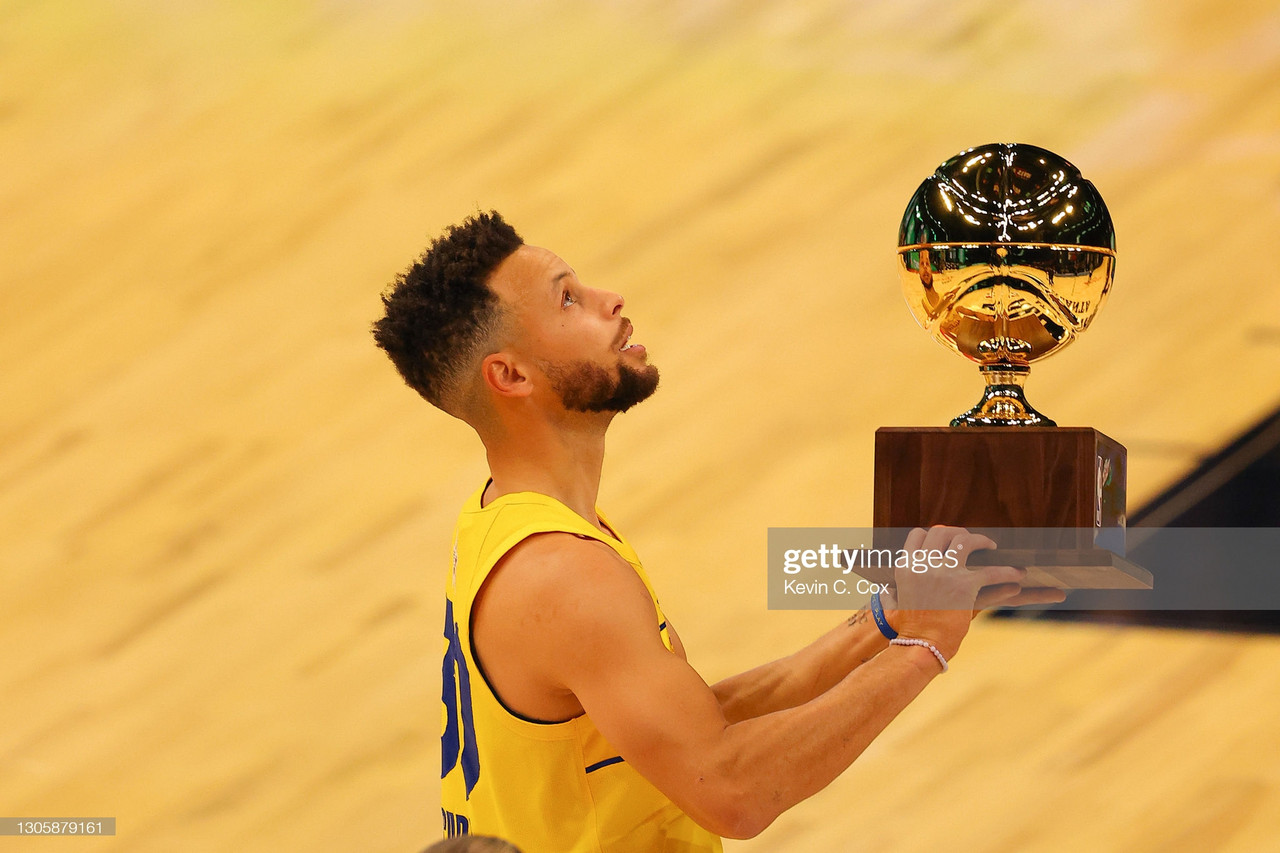 Golden State Warriors guard Stephen Curry won the second three-point contest of his career at the 2021 All-Star 'Weekend'.
This year All-Star weekend all happened in one night, and Curry won the MTN DEW 3-point Contest in style before having a great All-Star game.
Curry is just the seventh person in NBA history to win the 3-point contest multiple times.
He tied Dale Ellis for the second-most appearances in the contest behind Craig Hodges who has eight.
Despite Curry being undoubtedly the best shooter in the competition, it was still interesting and competitive. Although he did make light work of the first round scoring 31.
The next highest was Mike Conley with 26
Conley put up 27 points in the final round to put the pressure on Curry.
After Curry missed every shot in the first rack apart from the money ball, making Conley's chances of winning seem very good.
Curry would make both of the deep 3-pointers, which was big as they are each three points.
It came down to the final shot for Curry to win and he hit it for 28 points. Another entertaining 3-point contest in the books for the NBA.
After the competition, Curry said: "I get to bring this home finally.
"The splash bros, we are back so this one goes out to Klay Thomspon."