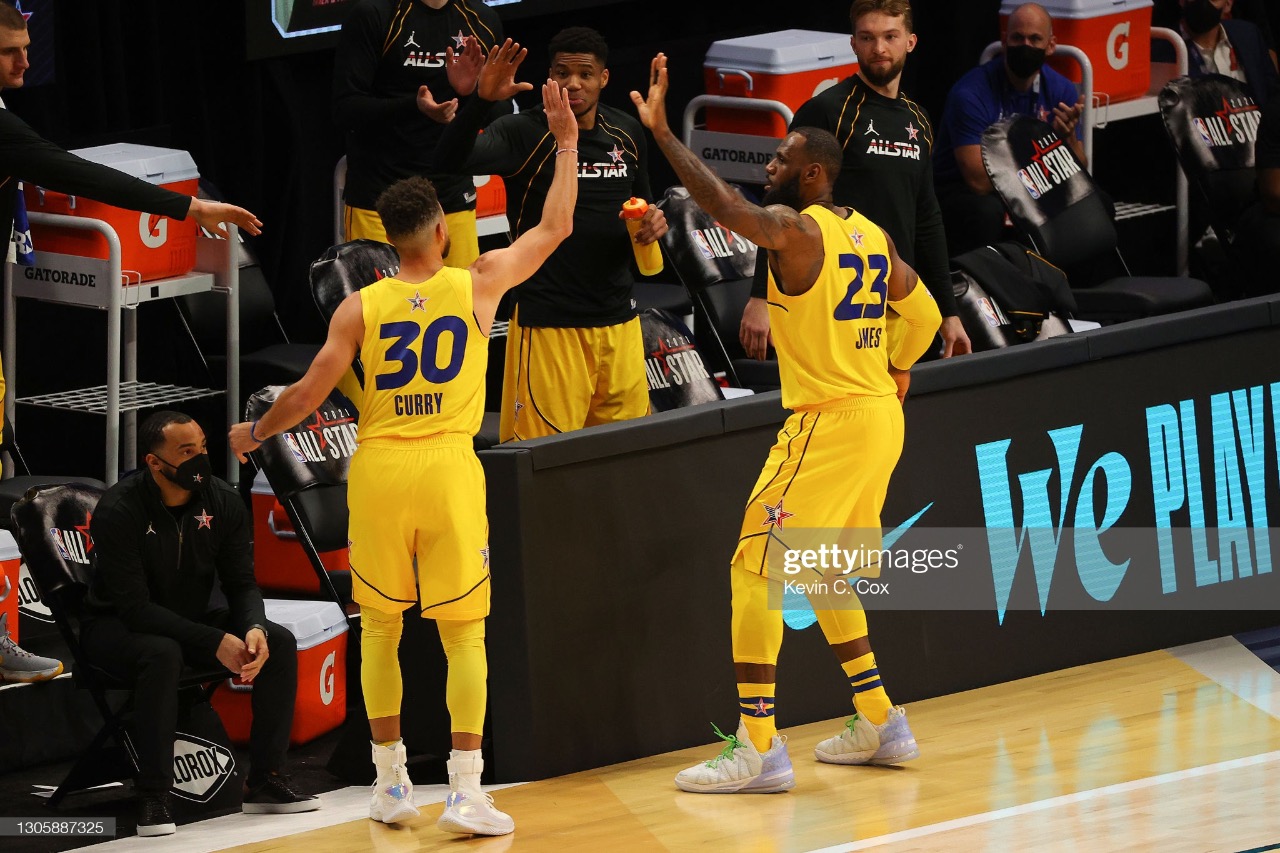 Team LeBron won the All-Star game for the fourth year in a row. A dominant 170-150 victory.
The game wasn't as competitive as we've seen in recent times, however, it was definitely entertaining and fun.
LeBron James' team won every quarter and the captain only played 12 minutes and 46 seconds.
The first pick of the All-Star draft, Giannis Antetokounmpo was the Kobe Bryant All-Star MVP. He had a historic performance, scoring 35 points shooting 16-16 from the field.
He also made three shots from beyond the arc, including a deep 3-pointer and a step-back three.
Team Durant was unlucky with the players they missed. They played without their captain Kevin Durant and Devin Booker.
The surprise absence came when they learned they would have to play without Joel Embiid, Durant's second pick.
Embiid and Ben Simmons were ruled out of the All-Star game after Embiid tested positive for corona.
Chris Paul from Team LeBron had 16 assists and passed Magic Johnson for most assists in All-Star game history with 128. One more than one of the greatest point guards to play the game.
Damian Lillard and Stephen Curry also played big games putting on a 3-point shooting clinic. Curry dropped 28 points whilst Lillard dropped 32.
Both went 8-16 from three. They even exchanged half-court shots back to back showing off their range, as the best shooters from deep in the NBA.
Lillard didn't stop the half-court shots there, he hit the game-winner from half-court too. Making the score 170-150, giving LeBron James his fourth win and perfect record as captain.