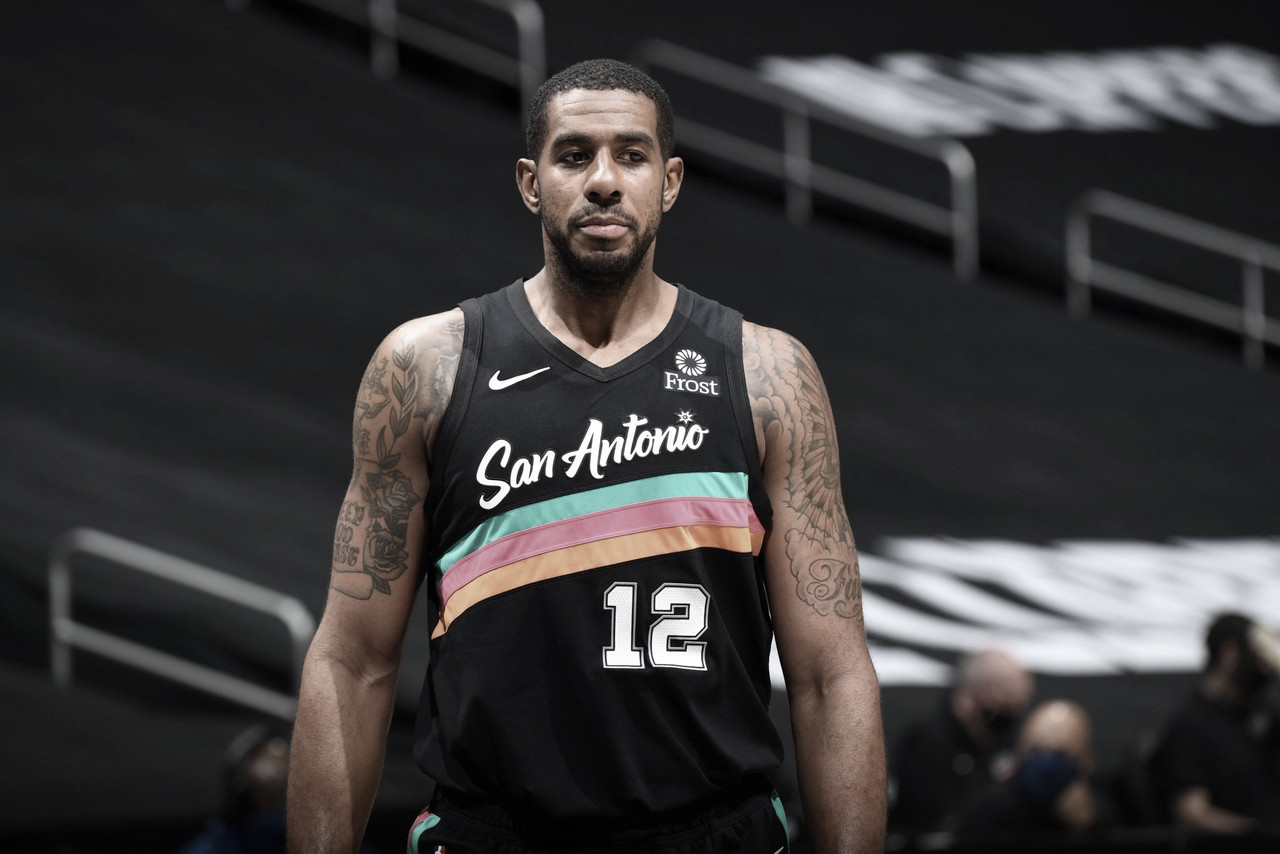 The end of an era has come at San Antonio, and in order to re-build with their great young core, they will let go one of the best players in the last years of the franchise.
ESPN's Tim MacMahon reported Spurs Coach Gregg Popovich revealed that Spurs and LaMarcus Aldridge have mutually agreed to part ways and are working on resolution.
"We've mutually agreed for him to work on some opportunities elsewhere," Popovich said. "He's done everything we've asked. At this point, we'd just like to do something that will work for him as much for our club, because he deserves that."
Gregg Popovich on LaMarcus Aldridge: pic.twitter.com/OQN0U3jVNV

— Tim Reynolds (@ByTimReynolds) March 11, 2021
The 35 year-old, who is a seven-time NBA All-Star, averaged 19.5 points and 8.0 rebounds per game during five and a half seasons with the Spurs.
He has an expiring contract with a $24 million salary.
Aldridge has averaged 13.7 points and 4.5 rebounds in 25.9 minutes per game this season, shooting 46.4% from the floor and 36% from 3-point range. His scoring average and minutes are his lowest since his rookie year.