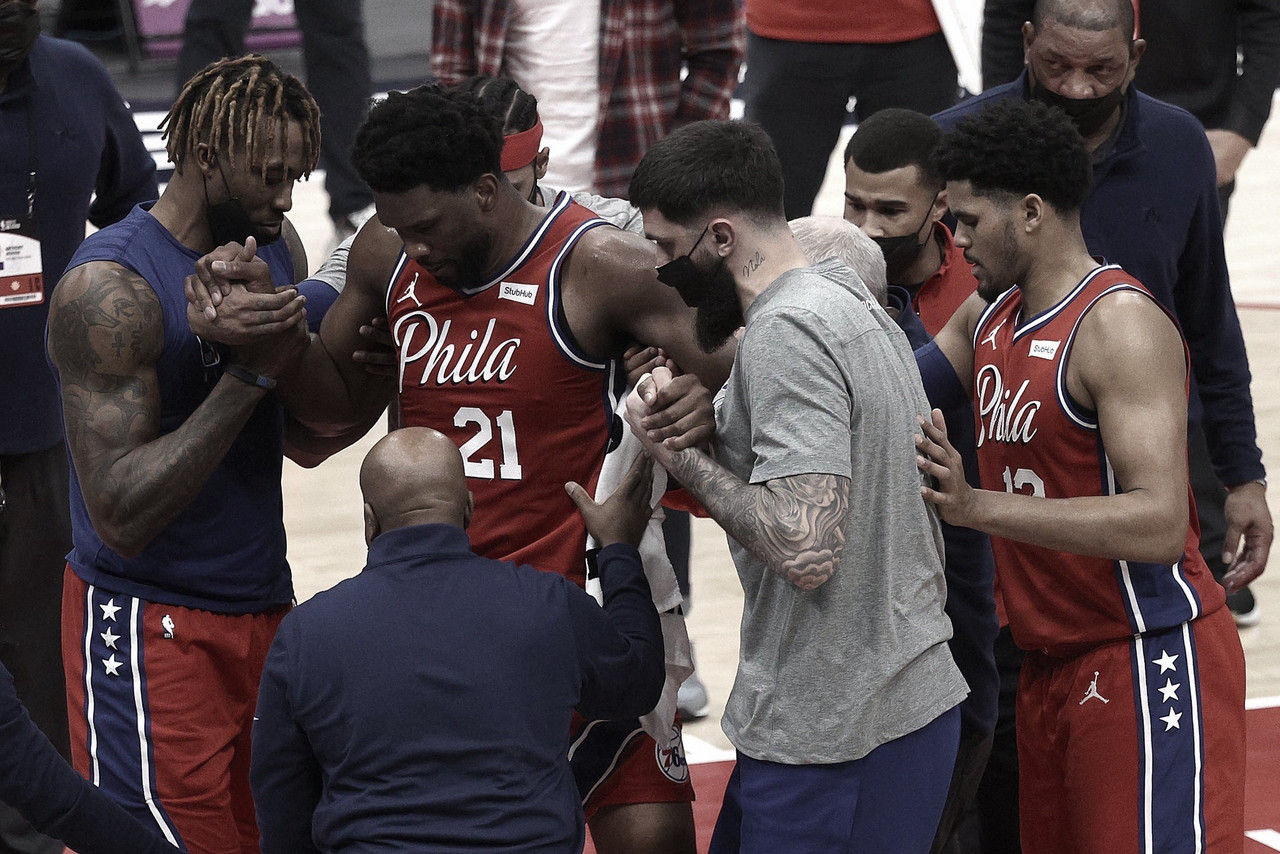 Joel Embiid has been ruled out for a minimum of two weeks after suffering a knee injury against the Washington Wizards.
The Philadelphia 76ers beat the Wizards 127-101 in their first game since the All-Star break. Embiid would go down after an awkward landing from a dunk in the third quarter.
The front runner for this year's MVP looked in a considerable amount of pain and fans feared the worst.
Luckily for Sixers fans and Embiid, an MRI scan revealed there was no structural damage.
He is currently averaging 29.9 points and 11.5 rebounds a game, it's not surprising why he leads the race for MVP.
He only played 20 minutes and 24 seconds, but he led the Sixers in scoring. Embiid put up 23 points and 7 rebounds while shooting 72.7% from the field.
He will be a big loss for the 76ers who are currently the first seed in the Eastern Conference. Sixers have a 26-11 record, one win above the Brooklyn Nets.
It's hard to imagine them being able to sustain their lead without Embiid. However, they did avoid the worst as his injury could have been much worse and ruined their chances as one of the favorites to win it all.