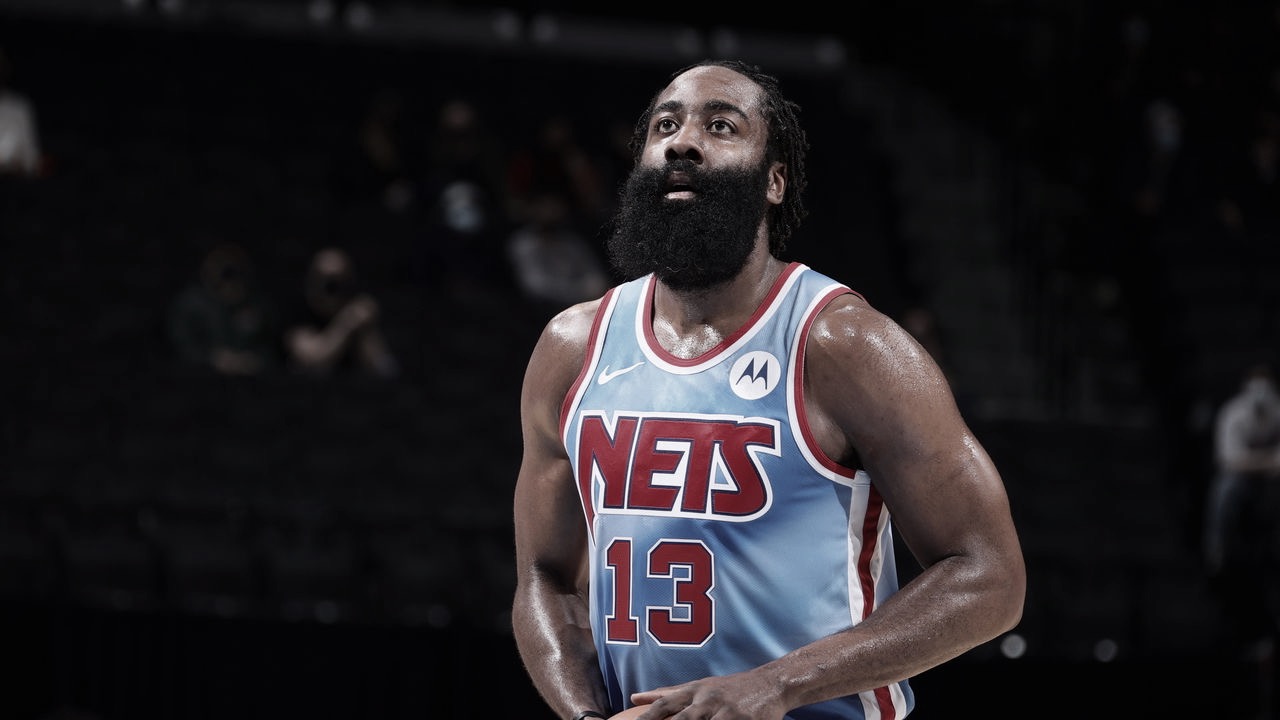 James Harden was forced out of the Brooklyn Nets' last game due to a hamstring strain and it is now official that he will miss a minimum of 10 days.
Harden only managed to play four minutes against the New York Knicks, but the Nets were able to win the game regardless, thanks to Kyrie Irving who finished with 40 points and 7 assists.
Harden is currently having a great season, averaging 25.2 points, 10.9 assists, and 8 rebounds this season.
Harden knows he's having a great season too, saying recently: "I feel like I am the MVP."
The Brooklyn Nets are currently tied with the Philadelphia 76ers at the top of the Eastern Conference with both teams having a 35-16 record.
The injury harms the Nets, no doubt about that. However, Kevin Durant may make his return to action tonight against the New Orleans Pelicans.
Durant is arguably the best player in the league, so with him back the Nets should still be able to maintain a great record. They also still have Irving of course who is also having a great season.
The injury could harm Harden's MVP case, however. With Nikola Jokic and Damian Lillard still playing at an elite level and the return of Joel Embiid, it is going to be difficult for him to catch back up after falling behind.