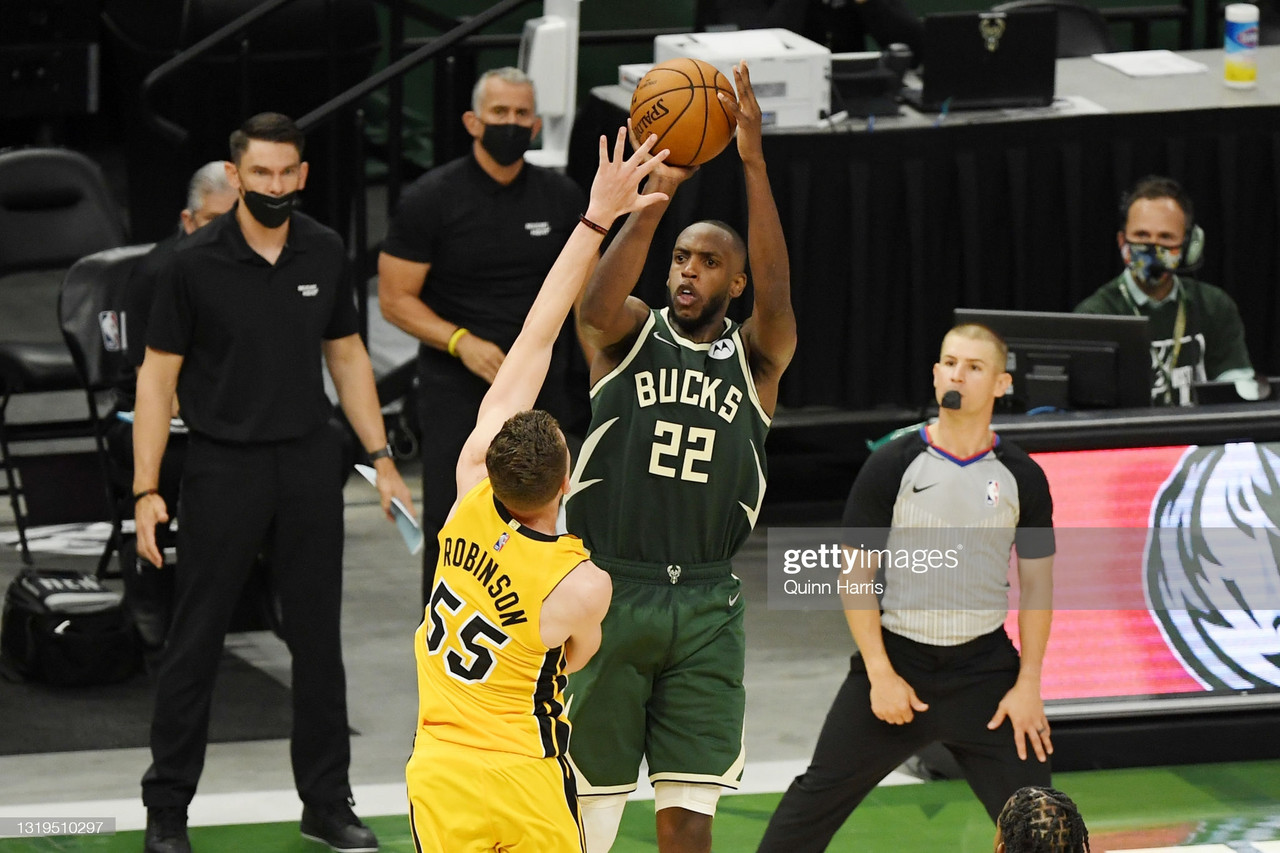 The Miami Heat and Milwaukee Bucks opened the NBA playoffs with a thriller as third-seeded Milwaukee prevailed 109-107 in overtime at Fiserv Forum. Khris Middleton scored the game-winning field goal with 0.5 seconds left to give the Bucks a Game 1 victory.
Middleton led Milwaukee with 27 points on 10 of 22 shooting from the floor. Giannis Antetokounmpo added 26 with 18 rebounds. Duncan Robinson had 24 for Miami while Jimmy Butler nearly had a triple-double with 17 points, 10 rebounds and eight assists.
Middleton settles back-and-forth Game 1 in overtime
Miami was paced early by Robinson, who scored the Heat's first nine points of the game. The two teams combined for seven turnovers in the first five minutes of the game while Milwaukee only made one of 12 from three-point range, but Miami only led 24-22 after one quarter.
While the Bucks offense continued to look stagnant, their defense kept them in the game. They took their first lead during the second quarter and led by as many as five points. A floater by Bobby Portis gave Milwaukee a 53-50 halftime lead, outscoring the Heat 31-26 in the middle frame.
Jrue Holiday would step up his aggressiveness and Robinson continued to shoot well from deep as the game stayed close. Milwaukee led 80-78 after three quarters despite being outscored 28-27.
Both teams played airtight defense in the fourth quarter with Antetonkoumpo faltering from the free-throw line down the stretch, which cost the Bucks a chance to win the game in regulation. The Heat had a chance to win in regulation, but a scoop layup by Butler, who was just 3 of 18 from the field, got around Antetokounmpo to hit a shot off the glass.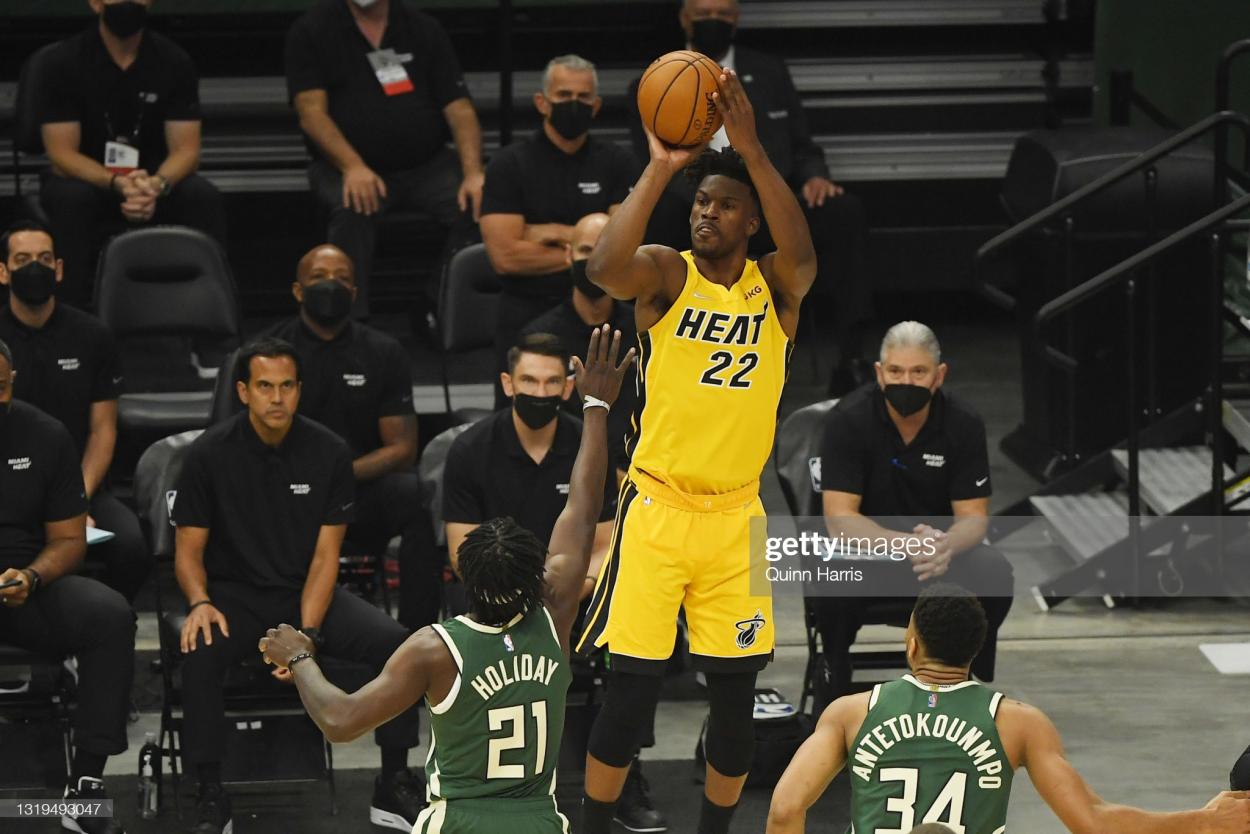 The overtime was as close the fourth quarter was. Brook Lopez chased down a long rebound and laid it in to give Milwaukee a 107-104 lead with 39.3 seconds left. Goran Dragic nailed the tying three-pointer as the shot clock wound down, setting the stage for Middleton's heroics.
Coach Mike Budenholzer opted not to use a timeout and after a defensive switch, Middleton hit a 19-foot fadeaway over Robinson to give the Bucks the lead. Butler couldn't get a shot off before time expired, sending Milwaukee home with a close victory in a series that promises to go back-and-forth.
Milwaukee post-game reaction
"To have Game 1o n our court in front of our people and feel their energy, it was really, really great to see", said Budenholzer. "A big step toward normalcy for the league and our team. Hopefully, we can just continue in that direction."
Lopez added "there's just a lot of energy. I think everyone's going out there wanting to feel it", while Middleton said, "it was definitely great to hear and feel the crowd out there". 9,107 people were inside Fiserv Forum.
"We don't need threes to win", Holiday said when asked about Milwaukee being a one-dimensional team. "We do a little bit of everything. We do a lot of different things."